Like reading the White Mountain Report every week? Why not get it delivered to your e-mailbox every Thursday? All you have to do is subscribe. It's fast, painless, and best of all it doesn't cost you a dime!
CLICK HERE...

October 9, 2008

Hi Folks,

So here we are up here in the north country and it's the middle of October, looking at another presidential election coming up, muddling through an economic crisis like no other in recent history, and staring winter in the face. It's hard to figure how all this will affect us all personally. If you spend any time listening to the taking-heads on the boob-tube you can really get frightened.

Predictions for the weather this winter are all over the place. The Farmers Almanac seems to be saying it's bad, other places on the web say moderate, I'm waiting to see what the wooly caterpillars are saying. Frankly I haven't seen any so far so maybe we won't have a winter at all. Your guess is as good as mine, but I figure I'd better be prepared regardless.

All I know is that I've laid in a lot more wood for the winter than usual, and am thinking about getting a bit more on hand. On top of that we have a larder in the basement and have been getting some canned goods in place in case things really do get bad. I wish that my garden had been a bit more productive this season.

I have seen a drop in the number of folks wanted to be guided this season and I suppose that's not all that surprising. Times have been getting tougher for a while, and for the middle-class climber hiring a guide is most likely a luxury. On top of that it's pretty clear that the whole trad-climbing thing has slowed down in general. It's been a while since the road by Cathedral Ledge has been filled up. Not that I personally drive over there any more. [wry grin] Sport climbing & bouldering is the THANG for the up and coming climbers. That's not a bad thing for trad-climbers who want to be able to climb whatever they want, when they want. But it's not so good for those who make some or all of their living from climbing instruction. Seems that there is actually little or no guiding for sport climbers, and maybe minimal instruction. Seems like there should be, but if it's happening I don't hear about it.

From my viewpoint the whole election thing is unnerving everyone right now. My conservative friends are as freaked about it as the liberals. Those of us who are in the middle feel really uncomfortable, that's for sure. The only thing I can say is that if you want to have a voice about what's going to happen, get out there & VOTE. A friend sent me a link to this great video on that subject:

Don't Vote!

I figure most of you are registered, but if you are not, DO IT NOW. While it is a right, it is also a responsibility. And then once you are registered, take the time on election day to actually go to a polling place and cast your vote. Remember, there are still places in the world where people can't do that.

I've mentioned this before but this is also the prime time for those of us who are trying to find new route areas. As the leaves come off the trees cool places that are normally hidden are revealed. Keep your eyes open as you ride your bike here & there or drive through the notches. Who knows, you may be the one to spot the next Crack In The Woods or Mt. Oscar!

We've had some great days over this past week to get out & do anything and the foliage is at or just past peak. Frankly it's one of the most beautiful times of year to be up here. Plus you have the sight of a white dusting on top of Mt. Washington, providing the near-constant reminder that before we know it we'll be doing all the wonderful things that we enjoy doing in the winter up here.



The ice is still pretty good right now, and even great in some places. As long as we don't get a big rain, or week of 50 degree daze, I would guess we should have this plus another week of climbable ice in the shady spots in the lower elevations. That would put us into April 1st, and these daze I would be very surprised if you could climb down here after that. But it's been an interesting season, so I suppose anything is possible.
Huntington Ravine
good
Repentance
OUT
Standard Route
good
Dracula
IN


I know what you're thinking; "Oh boy, here we go again... It's that pesky Fundraiser Month at NEClimbs and The White Mountain Report!" And of course you would be right. Just like every year for the past 6, around the middle of October or start of November I ask you folks for money. This year it's definitely a harder thing for me to do considering the state of the economy, but without your support it would be very difficult to justify keeping this thing going like it is.

As usual, all year long we put out our weekly reports and maintain the NEClimbs web site. Then for 4 issues of the Report we ask you for your help. Keeping you up to date with happenings in the Whites is a time consuming thing. Providing the latest ice and rock conditions, reporting on events and people in the local climbing community and more consumes 10+ hours a week, and that's not insignificant for anyone.

I'm not asking for very much - the minimal $20 donation isn't a lot. Don't wait to make a contribution, assuming that others will pick up the slack. YOU signed up to be included on the mailing list! YOU read it every week and I provide the service! Support NEClimbs and The White Mountain Report, send your check or money order for $20 now, OR make your contribution ON LINE via PayPal. It's easy & painless and you can use your credit card. Simply click the link below to make your donation...

Fundraiser

Remember, you DON"T need to have a PayPal account to use PayPal. That said, you can also make out your check or money order to NEClimbs and send it to:

NEClimbs
92 Bow Lane
North Conway, NH 03860

I will have the new Donations list up soon containing the names of all of those who have contributed as a part of this 2008/2009 fundraiser. It's your contribution that makes this newsletter and the NEClimbs web site possible.

Thanks so much for your support.


All I'm seeing right now is the occasional mosquito, a few Japanese beetles and the random stink-bug. all in all I figure that bug season is done now. Enjoy it!


I'm playing with Bear & the Honeydrippers at the Wildcat Tavern on Saturday & Sunday, October 11-12. Bear is a great showman & harmonica player, the guitarist Dave Tegelar is an old friend from Boston who is fantastic and drummer Jared Steer and I have been playing together in a wide variety of projects over the past year - he plays in Sounds Clever too! If you like the blues I think you will really like this band. Drop by for a beer or two & say hi.


Up on one of the Mount Washington Valley's finest crags and want to know what that climb you're looking at is? Or maybe you're on your way up from Boston and want to check out the Ice Report for your upcoming weekend plans. Or more likely, you're at work just want to daydream about your next adventure. Well if you have a smart phone handy, you can get to NEClimbs from anywhere you have cell service. While it doesn't offer every single feature of the site and it's not an "app", in mobile form, it does do a whole lot and is very useful. Here is the live link to the mobile version of NEClimbs:

http://www.neclimbs.com/mobile

Check it out and if you have issues on your specific phone, please feel free to let me know.


Join us and LIKE us on Facebook. I'll try and post some interesting pix every Thursday and the latest Ice Report in the season, tho certainly not the whole Report. Here's where you can check it out:

http://www.facebook.com/NEClimbs/



Have fun and climb safe,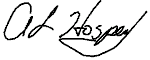 Al Hospers
The White Mountain Report
North Conway, New Hampshire
---
There was no alternative
Chris Jones, North Twin, North Face