Like reading the White Mountain Report every week? Why not get it delivered to your e-mailbox every Thursday? All you have to do is subscribe. It's fast, painless, and best of all it doesn't cost you a dime!
CLICK HERE...

October 30, 2008

Hi Folks,

Recently someone asked, skeptically, if the White Mountain Report has really been going out for 9 years. It's actually more than that and interestingly enough I actually have saved copies of all of the email Reports I have done since September 16, 1999. I know that wasn't the first one since the opening sentence refers to the previous week's topic. While it hadn't snowed at that point, the Report from October 28, 1999 talks about how it had already snowed several times that week and it seemed to be sticking. This started me thinking and so I figured I'd look back through the archives to see when I first mentioned snow and/or ice from 1999-2008. Here's what I found:

1999 - October 28
2000 - October 12
2001 - October 11
2002 - October 7
2003 - October 23
2004 - October 21
2005 - October 20
2006 - October 25
2007 - November 1
2008 - October 23

So, basically some amount of ice & snow seems to consistently happen by the 3rd week in October, at least over the past 9 years. Interesting... However for most folks the real ice season doesn't seem to get started until a bit later. Here is when and where I first went ice climbing in a season each of the past 9 years:

1999 - November 18 - Standard Route at Frankenstein
2000 - October 15 - Pinnacle in Huntington
2001 - October 15 - Yale in Huntington
2002 - November 7 - Standard Route at Frankenstein
2003 - November 20 - Standard Route & Penguin at Frankenstein
2004 - November 10 - Pinnacle in Huntington
2005 - October 24 - Tuckerman's
2006 - December 7 - Franconia road cut!
2007 - November 15 - Tuckerman's
2008 - nope, not yet

Kind of interesting that with the singular exception of 2006, which was a pretty horrible year for both snow & ice, I consistently got out ice climbing by the third week in November. To my remembrance things really haven't consistently been IN until early December, but if you are flexible in your timing you should be able to grab something fun to climb fairly early on. It will be interesting to see what happens this year.

NOTE - as I was working in my office here in the Valley on Wednesday there were light snow flurries out my window all day long! Nothing sticking, but it was fun.

It's Time To Check Your Winter Gear: If you haven't started going through all of your winter gear to get things ready for the upcoming season, now's definitely the time. I started the process last week and found a number of things I need to take care of. Here's my list:

1) crampons - Do I need new points, can I sharpen my existing ones, do I need new crampons? Are all the screws & nuts tight and are the straps in good shape?

2) ice axes - Are the picks in good shape; can I still sharpen them or do I need new ones? How are the leashes, if you haven't gone leashless already? Are the pick screws tight? Check for any rust on screws or bolts, replace if necessary. Remember that often the dealers get in minimal quantity of picks in the early part of the season, so if you need them get them now.

3) ice screws - Are they all in good shape? Can they be re-sharpened or do you need some new ones? It's getting a bit late to send screws off to be sharpened.

4) other climbing gear - Since you probably climb rock during the summer I assume that the rest of your gear is all set. Still it's worthwhile to check over your rope, harness, biners, slings and anything else you use winter & summer. For example I climb on a single rope in the summer, but switch to doubles only for ice season. Therefore I have to check my doubles to make sure they are in good shape. And of course don't forget fresh batteries in your headlamp.

5) clothing - I store my fleece & GoreTex stuff in tubs during the off-season. At this time of the year I start going through that stuff to make sure it's all in good shape and clean. When I looked over my favorite light shell last night I noticed a rip on the back that I hadn't seen before and another in my bibs. Now is the time to make repairs.

6) boots - Looking over my favorite Nepal Tops I can see that the rubber is starting to crack on the toes. Not really surprising since they are 8 years old and very well used, but unfortunate none the less. I need to look around and see if there is a new boot that I can replace them with. I should have done this at the end of last season or during the summer since prices will all be high right now and nice leather boots like these aren't cheap.

7) avalanche beacon & GPS - Time to get these out & review their use and check to make sure that they are in good working order. I always throw the beacon & probe into my pack whenever I'm heading up into snow country and it's a good idea to make sure that they're working properly. I don't use my GPS all that often and every time I break it out I seem to have forgotten some of the details of its functionality. Now is a good time to refresh on all of those things.

8) pack - Is your winter pack still in good shape? Will that new leashless tool you bought on sale at the end of last season fit in your old or new pack? Did you ever patch that hole the mouse ate in the bottom getting at your peanut butter sandwich?

9) gloves - Are your ice climbing gloves in good condition? Any holes in the fingers? Can you find the liners?

There is probably more stuff like rounding up your snow goggles, spare liner gloves, mask, all those hats that seem to disappear, can you find your liner socks, etc. Before you know it the ice will be here and you want to be ready.



For the most part the ice is IN almost everywhere. Some places are still thin and the top-outs are not always great, but if you can climb, there is stuff for you to do. Some of the climbs in the Frankenstein Amphitheater are problematic as of today, but with the cold that is expected for the weekend, that may change pretty quickly.
Huntington Ravine
good
Repentance
marginal
Standard Route
good
Dracula
good

Here are some pix from today:

Frankenstein Amphitheater
Cinema Gully
Dracula
Standard Route at Frankenstein
Mt. Washington

Mt. Washington has been shrouded in clouds and blowing snow for 2 days so I couldn't get a good shot of the summit either Wednesday or Thursday.

STAY TUNED!


Another week of Fundraiser Month at NEClimbs and The White Mountain Report has flown by, and only one more to go! I want to thank the 46 individual contributors and 4 corporate sponsors who have taken the time and made the effort to support NEClimbs and the White Mountain Report.

THANKS FOLKS!

As I mentioned before. it's hard to believe but the White Mountain Report has been going out through the ether since 1999! 9 years is a loooong time in webby years! But of course every year around the middle of October or start of November, I ask all subscribers for a small donation. I think it's a tough thing to do, considering the state of the economy right now, but without YOUR support it would be difficult to justify keeping going.

While all year I put out our weekly reports and maintain the NEClimbs web site, it is this time of the year - Ice Season - that the Report comes into its own. As soon as we slip into full-on winter mode I'll be out there during the week checking on the state of the ice, and reporting back to you on what's IN and what's OUT. And if you are an ice climber this is surely info that you will want every Thursday.

Kind of like those NPR fundraisers, I'm now asking you for your help. Providing the latest ice and rock conditions, reporting on events and people in the local climbing community, managing NEClimbs.com and more consumes on the order of 10 hours a week, and that's not insignificant for anyone. I figure that the minimal $20 annual donation is a fair trade, isn't it?

PLEASE don't wait to make YOUR contribution. Don't assume that others will pick up the slack. YOU are the one who signed up to be included on the mailing list! YOU read it every week and I'm the one providing the service! Support NEClimbs and The White Mountain Report, send your check or money order for $20 now, OR make your contribution ON LINE via PayPal. It's easy & painless and you can use your credit card. Simply click the link below to make your donation...

Fundraiser

And remember, you DON"T need to have a PayPal account to use PayPal. That said, you can also make out your check or money order to NEClimbs and send it to:

NEClimbs
92 Bow Lane
North Conway, NH 03860

I have the new Donations list up now containing the names of all of those individuals and corporate sponsors who have contributed as a part of this 2008/2009 fundraiser. Thanks to each and every one of you.


If you are in the area over the weekend for some early season ice & snow drop by the Shovel Handle up at the Black Mountain Ski Area in Jackson on Friday night. From 8-11 there is going to be a Halloween party with a live band, me on the bass, and some great prizes for best costume. It should be a great party.


November 4th is election day. This is certainly one of the most important elections that we have had in many many years. Regardless of your political proclivity, get out there and actually cast your ballot. If you don't vote, don't complain about the result.


Up on one of the Mount Washington Valley's finest crags and want to know what that climb you're looking at is? Or maybe you're on your way up from Boston and want to check out the Ice Report for your upcoming weekend plans. Or more likely, you're at work just want to daydream about your next adventure. Well if you have a smart phone handy, you can get to NEClimbs from anywhere you have cell service. While it doesn't offer every single feature of the site and it's not an "app", in mobile form, it does do a whole lot and is very useful. Here is the live link to the mobile version of NEClimbs:

http://www.neclimbs.com/mobile

Check it out and if you have issues on your specific phone, please feel free to let me know.


Join us and LIKE us on Facebook. I'll try and post some interesting pix every Thursday and the latest Ice Report in the season, tho certainly not the whole Report. Here's where you can check it out:

http://www.facebook.com/NEClimbs/



Have fun and climb safe,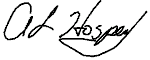 Al Hospers
The White Mountain Report
North Conway, New Hampshire
---
Hey, look, don't worry too much about me
Rob Hall