Like reading the White Mountain Report every week? Why not get it delivered to your e-mailbox every Thursday? All you have to do is subscribe. It's fast, painless, and best of all it doesn't cost you a dime!
CLICK HERE...

November 6, 2008

Hi Folks,

So, when was the last time you went on a vacation that didn't involve climbing in any way? Quite some time I'll bet. For most of us I would imagine that vacations are almost always climbing or at least outdoor sports related. With the exception of my trip to France for the Tour 3 years ago and a small excursion to visit in-laws all of our vacations have had a climbing component for many years. That said, for most of the rest of the populace that is not the norm. Hence the popularity of Disney, Vegas, and other things like the ever-popular Caribbean cruise for example.

From 1975-80 I went to music school at the University of Miami and lived in Coral Gables. Talk about a different world. Life went back & forth between the night-life of the world of music and the sun and sand of the beach. Both very rewarding in their own way. Many of my musical friends took occasional jobs on cruise ships and I did a short run myself the first summer I was there. At that time it was very similar to the sitcom the Love Boat. While as something to do the money could be OK, it was nothing that I wanted to do more than that one short time. Thus it was with some trepidation that I agreed to participate in a large family vacation with 9 folks in all, now get this, on a Caribbean cruise! While the idea of sitting around on a boat for 7 days, eating & drinking and soaking up sun has some slight appeal from a hedonistic standpoint, it most certainly wouldn't be my first or even second choice. However a real saving grace is that it is happening before ice season starts and frankly other than for some ancillary costs, I'm not paying for it! SWEET... WIth some friends house-sitting & caring for the animals maybe I can relax into the scene.

Oh Yeah - in case you haven't figured it out, I'm not in North Conway right now! Thanks to the magic of Wifi and the Internet I am writing this from Ft. Lauderdale while looking out at the beach from my hotel. I decided not to bring the computer out on the beach, tho from what I understand you could do that. When I was in school down here several of my friends graduated and moved to New York and Boston. I remember talking to them in the winter and chuckling as they whined about how cold hey were while I was still going to the beach. Right now I'm looking at the NEClimbs site and seeing the temps at almost 60 and it's n the low 70's and breezy here.

Needless to say there is at least one climbing gym here in Miami and tho I brought my shoes I don't know that I will get over there tomorrow. That said there is supposed to be a wall on the ship so I will likely get in a few laps on plastic in between drinks with umbrellas in them! We are supposed to be going to Puerto Rico and I understand that there is climbing there so we shall see. The current weather report from NOAA shows tropical storm Paloma that looks like it is going to track right through where our ship is going, so who knows what we will be doing or going.

In spite of the magic of computers I will almost assuredly not have computer access while on the boat since it is sold by the minute and is very expensive! Even cell phone usage is very limited but I guess that can be a good thing. Decompression is a word I don't use a lot, but probably appropriate.

So, no Report next week, but we will back in force the week after. Maybe the weather in the Whites will be seasonably cold when I return and the Ravines & Dike will be happening for Thanksgiving. Let's hope...


This 2008/2009 NEClimbs & White Mountain Report Fundraiser is now officially OVER. Many thanks to the 104 individual contributors and 8 the corporate sponsors who have taken the time and made the effort to support both NEClimbs and the White Mountain Report. I assure you that your contributions are appreciated. That means that 10% of the current 1026 individual subscribers to the White Mountain Report have contributed. From what little I understand about fund raising, that's quite reasonable.

As I have promised, as soon as we slip into full-on winter mode I'll be out there during the week all winter checking on the state of the ice, and reporting back to you on what's IN and what's OUT. For every ice climber this is surely info that you will want every Thursday afternoon.

Just like those pesky NPR fundraisers. I've asked you for your help in providing the latest ice and rock conditions. Your $20 annual donation is a fair trade, isn't it? If you haven't made YOUR contribution, you can still support NEClimbs and The White Mountain Report by sendng your check or money order for $20 now. OR, make your contribution ON LINE via PayPal. It's easy & painless and you can use your credit card. Simply click the link below to make your donation...

Fundraiser

And remember, you DON"T need to have a PayPal account to use PayPal. That said, you can also make out your check or money order to NEClimbs and send it to:

NEClimbs
92 Bow Lane
North Conway, NH 03860

The new Donations list is up to date as of 11/6 and contains the names of all of those individuals and corporate sponsors who have contributed as a part of this 2008/2009 fundraiser. Thanks to each and every one of you.

Thanks so much for your support.



Here we go folks. The Ice report is on line for the 2014/2015 season. I'm starting to see some good pix of stuff on the Mountain, the Dike has been done this week and it's starting to get cold even here in the Valley. With another week of consistently cold temps things should start to form quickly. Stay tuned...
Huntington Ravine
There is ice in them there hills...
Repentance
OUT
Standard Route
OUT
Dracula
OUT


Several people have made some suggestions about new things for the NEClimbs web site. There is a thread in this topic in the forum. If you have any ideas please post them there as I am tooling up to make some changes this winter. Adding Google Map links to the various climbing areas is one that has some traction. Others are welcome.


I meant to mention it a couple of weeks ago but I managed to get one final large hike in with my son a couple of weeks ago. We had a particularly nice Sunday so we grabbed it and hiked the Caps Ridge Trail up to the top of Mt. Jefferson. Tho not the longest hike we have done this summer, it was the highest and in some ways the most challenging. Amazingly there were probably a hundred other hikers on the trail that day. The conditions were close to perfect, tho very windy and cold the last 300 yards to the summit. I had promised to get him up a 4,000 footer before the end of the season and in fact we managed a 5,000 footer. Next year's fall goal is a hut to hut Presi traverse. That would be very neat if we can manage it.


Up on one of the Mount Washington Valley's finest crags and want to know what that climb you're looking at is? Or maybe you're on your way up from Boston and want to check out the Ice Report for your upcoming weekend plans. Or more likely, you're at work just want to daydream about your next adventure. Well if you have a smart phone handy, you can get to NEClimbs from anywhere you have cell service. While it doesn't offer every single feature of the site and it's not an "app", in mobile form, it does do a whole lot and is very useful. Here is the live link to the mobile version of NEClimbs:

http://www.neclimbs.com/mobile

Check it out and if you have issues on your specific phone, please feel free to let me know.


Join us and LIKE us on Facebook. I'll try and post some interesting pix every Thursday and the latest Ice Report in the season, tho certainly not the whole Report. Here's where you can check it out:

http://www.facebook.com/NEClimbs/



Have fun and climb safe,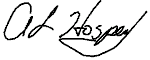 Al Hospers
The White Mountain Report
North Conway, New Hampshire
---
There was no alternative
Chris Jones, North Twin, North Face