Like reading the White Mountain Report every week? Why not get it delivered to your e-mailbox every Thursday? All you have to do is subscribe. It's fast, painless, and best of all it doesn't cost you a dime!
CLICK HERE...

November 20, 2008

Hi Folks,

Well I expected to be coming back to snow or at least cold weather on Saturday, after being in warm temps all last week. But to get home Saturday night to a balmy 66 and all the early season ice gone and the river spring-high - SHOOT! I would almost call that an insult. "Fortunately" things chilled out on Sunday and really chilled Monday evening. And now after 3 days and nights of consistent mid-20 temps, it is starting at least to feel like winter. When I say "at least to feel like winter" that's because except for the upper elevations, we haven't got any snow! And after last year's record snows, i t feels pretty darn strange.

I had a band practice in Ashland on Monday and decided to drive through Franconia Notch and Crawford Notch on the way back. I was surprised to see a real lack of snow in Franconia, other than in the higher elevations like Lafayette. In addition, while there was ice starting to reform in the Dike and other parts of Cannon, it was still ephemeral. It seemed obvious that things would likely be happening fairly quickly with continued cold.

The Dike on Monday

Unfortunately Crawford Notch was in worse shape, with absolutely nothing but running water and a dusting of snow on top of Webster. But at least the temps were dropping and I could hope.

Over Monday night the temps continued to drop. It's interesting to see a graph of the temperature fluctuation over the past week:

Weather history link

The rest of the week it's been quite cold, only rising above freezing on Tuesday. I figured that Wednesday might be a good day to check out what has been happening on Mt. Washington, so I called up my climbing partner and sometimes boss Brad White. He wasn't optimistic about being able to actually get in any climbing, but he was on for a hike in any event.

We started up the trail at about 9:30 on Wednesday morning. There was a single signed in ahead of us with Pinnacle as their destination and as we started out another car pulled up with what looked to be 2 climbers, so we expected to see others. It was a pretty chilly morning, low 20's, but we warmed up quickly and chugged away. The wind was howling away above the trees and we were a little concerned about how things would be in the Bowl. Over the years both of us have made the hike, only to be turned back by the wind and blowing snow.

About 1/4 of the way up the trail had a fair amount of ice on it. I have the StablIcers and Brad has the MICROspikes so we put them on. We both really like using these traction devices as they allow us to walk directly up the ice as if we were in regular crampons, but are a lot easier on our feet. These are highly recommended for travel in anywhere that is slippery.

We made pretty good time to the Huntington intersection. There was a single pair of tracks heading in that direction but we kept going to Ho Jo's. We stopped for a few minutes at the Hut to get a bite & drink as well as put on some warmer clothing. The wind was pretty intense at this time and we couldn't really see into the Bowl. I took a minute to chat with the caretaker and he said the wind was actually less than it had been over the previous few days! Hiking up the trail to the cache my fingers got a little cold and I had to fold them into my palm for a few minutes. HMMM... However just as we crested onto the flat area the wind died to close to nothing.

Brad & the Bowl
more ice

This was what we were hoping for. There was definitely ice up there and we should be able at least to swing the tools into something.

We threw the packs down, got another bite and drink & put on our real crampons. Brad was the first one ready so he pranced up the thicker looking ice left of the Book. It's his usual first-ice of the season.

Brad left of The Book

Once he got up a bit I took a picture and then decided I was going to try the Book itself. There was a hose coming out of the pillar at the top and I figured I could angle left to avoid getting wet. The start was pretty good, tho a bit on the mushy side and the sticks weren't too bad for the first 20'. About this time Brad walked around and called up asking how it was. Not too good was my qualified reply. The ice was covered with a crust and I got a little worried that if it decided to slough I would go with it. Still I didn't feel like down-climbing so I keep on. There were no really solid sticks all the way to where I was parallel to the hose. The top-out was particularly uncomfortable since what looked like snow & ice was just snow plastered on rock. I managed it and then snapped a good shot looking down on Brad as he did another lap on his climb.

Looking down on Brad from atop the Book

Of course as usual Brad didn't have a camera so there are no shots of me! Why am I not surprised?

We both did a bunch of other laps and even went over into the middle of the Bowl to check out the state of things. Overall it was pretty thin but there were some things that would go.

Al on the central slab!
Brad takes one more lap

It was about 2:30 so we decided to call it a day. While not as good as we have seen it in early season, it was just fine for both of us. We had a nice hike and we climbed some ice. Doesn't get much better that that. Brad and I both agree that "in our professional opinions" the ice isn't IN, but it is certainly climbable and in a few days there should be some fun things to play on. Winter is IN and ice season is almost here. Enjoy...



I raised the IceCON rating to a 5 today. It's unusual to get a 5 rating this early in the season, but this one has certainly been special. All the climbs in the Amphitheater are IN, as is pretty much everything else at Frankenstein. It's really pretty impressive just how much ice there is out there right now, in spite of how sunny it is. Just goes to show what snow and cold will do for things. That said, we have a VERY BIG round of snow coming in on Saturday evening through early Monday. Predictions are for 2 feet, but if we even get half that it's a big deal. If you're planning on climbing on Sunday just be aware of what that much snow means and please drive safe on the way home.
Huntington Ravine
options, but beware snow
Repentance
IN - P2 start tricky
Standard Route
IN - top pitch is much better
Dracula
IN


While gas prices have dropped substantially, they still are a big drain on everyone's budget. If you are on your way up here or leaving town one of the cheapest places I have found to get gas is the station on Rt 16 in Tamworth. As recently as Monday I filled up at $1.99/gal. They are generally 5-8 cents a gallon cheaper than here in the Valley. If you are heading up toward Bretton Woods be sure to have a full tank because gas up there is as much as $2.60 a gallon.


Yeah, I know. I say that every band I'm in is great. But this one is really really good. In House is a jazzy jam band that plays funk/rock grooves with wild guitar stuff over the top. Two guitars, bass and drums is the instrumentation - no vocals. This is NOT your daddy's ricky-ticky-jazz music, but you CAN dance to it and it is as modern as the latest groove you know. Original tunes with a couple of interesting covers thrown in for good measure.

Look - I dare you, NO I double-dog-dare-you to check it out. I promise you won't be disappointed. But if you ARE, I will personally buy you a beer. Now that's a deal you can't turn down...

Randy Roose - guitar
Jim Alba - guitar
Jared Steer - drums
Al Hospers (that's me) - bass

The Press Room
Portsmouth, ME
9-11 PM
Nov 22, 2008


Up on one of the Mount Washington Valley's finest crags and want to know what that climb you're looking at is? Or maybe you're on your way up from Boston and want to check out the Ice Report for your upcoming weekend plans. Or more likely, you're at work just want to daydream about your next adventure. Well if you have a smart phone handy, you can get to NEClimbs from anywhere you have cell service. While it doesn't offer every single feature of the site and it's not an "app", in mobile form, it does do a whole lot and is very useful. Here is the live link to the mobile version of NEClimbs:

http://www.neclimbs.com/mobile

Check it out and if you have issues on your specific phone, please feel free to let me know.


Join us and LIKE us on Facebook. I'll try and post some interesting pix every Thursday and the latest Ice Report in the season, tho certainly not the whole Report. Here's where you can check it out:

http://www.facebook.com/NEClimbs/



Have fun and climb safe,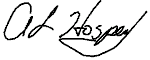 Al Hospers
The White Mountain Report
North Conway, New Hampshire
---
Hey, look, don't worry too much about me
Rob Hall