Like reading the White Mountain Report every week? Why not get it delivered to your e-mailbox every Thursday? All you have to do is subscribe. It's fast, painless, and best of all it doesn't cost you a dime!
CLICK HERE...

December 11, 2008

Hi Folks,

For most folks I know the heat that is in their house or apartment is almost a given. The only time they think about it is when it goes off or when it's time to pay the bill. Sometimes the two ARE coincident, but for the most part only the latter that their awareness kicks in. Of course the escalating costs of all things petroleum has made the cost of heating a home or apartment something that we all deal with at least every month, perhaps more often.

When we purchased our house here in North Conway (in 1997) we already had a gas furnace and hot water heater, which we liked. There was also a fireplace, but that was an aesthetic addition, certainly not something that would have any significant impact on our heating bill. And as many houses built in the 70's and 80's in New Hampshire, it also had working electric baseboard radiators. Even in '97 that wasn't cost-effective, so we disconnected them as we made renovations from room to room. The basic furnace worked fine, but as both of us worked at home 98% of the time, we felt as if we needed some other supplement. In addition, because we were at home all the time, our heating bill was higher than if we left in the morning and didn't return until supper.

We made the decision to put in a wood stove probably in '99, initially just as a nice thing to provide a little extra heat and backup if the power went out. Something that we knew about from the ice storm of '97. It was the mid-sized Vermont Castings stove and was the largest we could get where the existing fireplace lived. We never thought about making it our primary source of heat, but it did a good job of keeping things toasty on cold nights, and the fire it looked cheery through the glass in the front.

As the years have gone by we have found that supplementing our heating with wood has been economical, tho certainly requiring more effort. Not only do you have to keep the furnace stoked 24 hours a day, it's a pain to restart it if it goes out, but there are all kinds of little things that need to be done as well.

Of course you have to GET the wood you are going to burn. While some folks actually chop and split the logs themselves, we have opted to buying several cord of wood every spring, when the cost is a bit lower. Still the cost of a cord of wood, delivered, has really risen over the past year. And some of the folks we have bought from in the past no longer are in business, mainly because of the associated costs and their unwillingness to charge what the market will bear.

Cord of wood, the amount of wood in a stack of 48-inch logs (or cut logs equaling 48 inches) that is 4 feet high and 8 feet wide. A half-cord or face-cord or rick describes a stack of the same dimensions as a cord, except the logs are 24 inches long. Many fireplaces and woodstoves cannot accommodate this length so are cut to 20 inches to fit.
Mother Earth News, October/November 2004

Of course all that wood just gets dumped in a massive pile in our yard and it then has to be stacked and covered with tarps BEFORE the snows come. And needless to say that's a big job if you have 3-4 cord and the kiddo is too young to do much more than provide catcalls & annoyances. Of course, unless you have all that wood stored in a place where it is always dry - like in a barn or garage - you have to bring in the wood from the woodpile outside to a staging area that's dry, and then into the house when you need it. The outside to inside thing is always a hassle, but having wood where you can easily get at it in your bathrobe on a cold morning is quite nice.

While all of the above sounds like an overriding inconvenience, there is really nothing quite like sitting in front of the roaring wood stove reading a magazine or even watching Letterman on a cold night. And, the quality of the heat is quite different from that of the furnace, no matter what kind. Plus all that effort of stacking the woodpile and then moving the wood is extra exercise and certainly nothing to be sneered at! So factoring all that in, the total cost is likely NOT cheaper, but I just like it better. And that's worth all the extra effort.

So where were we...? Oh yes, the climbing Report. [sigh]




Up on one of the Mount Washington Valley's finest crags and want to know what that climb you're looking at is? Or maybe you're on your way up from Boston and want to check out the Ice Report for your upcoming weekend plans. Or more likely, you're at work just want to daydream about your next adventure. Well if you have a smart phone handy, you can get to NEClimbs from anywhere you have cell service. While it doesn't offer every single feature of the site and it's not an "app", in mobile form, it does do a whole lot and is very useful. Here is the live link to the mobile version of NEClimbs:

http://www.neclimbs.com/mobile

Check it out and if you have issues on your specific phone, please feel free to let me know.


Join us and LIKE us on Facebook. I'll try and post some interesting pix every Thursday and the latest Ice Report in the season, tho certainly not the whole Report. Here's where you can check it out:

http://www.facebook.com/NEClimbs/



Have fun and climb safe,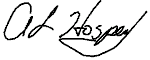 Al Hospers
The White Mountain Report
North Conway, New Hampshire
---
Here I was working away and always this mumbling and bitching from below, and finally the shocking ejaculation "This is a lot of shit." From then on I felt I was battling two opponents, the wall and Peterson.
Royal Robbins, Tis-sa-ack