Like reading the White Mountain Report every week? Why not get it delivered to your e-mailbox every Thursday? All you have to do is subscribe. It's fast, painless, and best of all it doesn't cost you a dime!
CLICK HERE...

January 15, 2009

Hi Folks,

Most of the time when you see the weather being the lead off story on the local TV news that means it's a slow-news day. But when it's the lead-off story on virtually every national news channel, you know that something's up - or in this case very very down. While at -16 at 7AM on Friday we aren't quite as cold as the -25 in International Falls Thursday morning, it's quite cold enough for me - thank you very much.

Things change when it's this cold...headlamp, beacon and cellphone batteries fail quickly, water in Nalgene bottles freezes much quicker than expected, our cars are harder to start when you get back from a long day's climbing. Even our pets are at risk for frostbite when they go outside. The window of safety just being outside in this weather narrows significantly. In this kind of weather I throw an old sleeping bag in the back of the van and have a pair of boots as well, even when I am going someplace where I have to dress up fancy.

If you have a problem with your car while going across the Kanc or through the Notches and you are dressed inappropriately, you can have a real problem. I may have mentioned this before but many years ago on a particularly cold winter evening a friend was coming back across the Kanc and saw a car stopped and not running just below the summit. He stopped and there was was a young lady inside in light clothing with no boots and no warm jacket. Although the Kanc is patrolled to some extent by the State Patrol, this was a real problem just waiting to happen. If she had gotten out of the car she would have almost instantly been in trouble. Even when he said this to her she didn't seem to get it. She seemed to be in the frame of mind that someone would come along to help her out. Of course that might not have been the case if she'd gone off the road. Unlike my friend with his down jacket and sleeping bag in the trunk, she was unprepared for the conditions right outside her driver-side window.

We should have the same attitude about climbing, especially in this weather. Having that spare pair of gloves, puffy belay jacket, extra toe and hand warmers, balaclava, and headlamp in the pack can be the difference between a chilly night in the woods and a serious problem. Climbing at Cathedral Ledge, Frankenstein and even at Willoughby you can almost always leave your pack at the base of the climb & be OK. Other places this might not be such a good idea. Hey, It's a real pain in the butt to climb with a pack, I hate it too. But, on semi-wilderness multi-pitch climbs like those on Mt. Willard and Webster, it's especially essential. look - it's just too darn easy to have a problem right in sight of the road. Remember that window of safety...



The warmup has really hit us hard everywhere but in the higher elevations. Anywhere in the direct sun is dam close to toast right now. The Amphitheater at Frankenstein is off the radar, or certainly should be. You can probably do the Pegasus rock finish, but that's all. And I would be VERY careful walking under anything over in that area. As of today, Thursday Feb 23, Standard Route still looks OK. I also spotted someone climbing on Waterfall, tho I'm sure that the normally funky top outs are worse. The bottom of Dropline fell down, but Dracula still looks good. I was pleased to see that Willies still looks good. The snow has compacted and I saw what looked to be blue ice. The left side of Willard is basically gone, but Hitchcock, The Cleft, Left Hand Wrench, the far right slab and Elephant Head are still climbable. Other than the Barking Dog and North End I would write off Cathedral Ledge. I know people are going to ask about Repentance, etc and frankly I would caution away from it. In fact anything that is supposed to be attached to rock is suspect. Not to mention the fact that there is a LOT of stuff hanging around above you on Cathedral at this time.
Huntington Ravine
good
Repentance
OUT
Standard Route
still OK
Dracula
OK


The Mount Washington Valley Ice Festival is one of the premier climbing events in the country. Join all of us in the Valley as we celebrate the adventure, the fun, and the comradery of ice climbing and winter mountaineering, here in one of the finest waterfall ice climbing destinations in North America.

This year's all-star lineup of celebrity guides includes - Dean Lords, sponsored by Mammut; Kevin Mahoney, sponsored by Mountain Hardwear, Black Diamond, and Vasque; Mark Synnott, sponsored by Petzl and The North Face; Majka Burhardt, sponsored by Petzl, Patagonia, and Scarpa; Zoe Hart, sponsored by Patagonia; Matt Horner, sponsored by Outdoor Research; Emilie Drinkwater, sponsored by Outdoor Research, and Nick Yardley, sponsored by Outdoor Research.

Climb hard during the day and mixi it up at night with a slideshow & competition night on Friday, and a wild 'n crazy ice climber's dance party on Saturday. Mark your calendars because this is a weekend you're not going to want to miss!

FRIDAY NIGHT Slide show by Kevin Mahoney, followed by a Dry-Tooling Face Off with the Pros*. There will be a raffle for door prizes and a silent auction with fabulous gear, with all proceed from the auction benefiting the Kismet Rock Foundation. *Want to see how your winter climbing skills stack up against the pros? Enter your name at the door to face off against celebrity climbers on an expert dry-tooling route up Cranmore's steepest wall, with cutting-edge climbing features by Ice Holdz. All equipment provided by the sponsors.

Location: Cranmore Family Fitness Center climbing wall
Time: Doors open at 7:00 PM
Cost: $10 at the door, includes one raffle ticket.


SATURDAY NIGHT Retro Knuckle-Bash Dance Party, hosted by Mammut. Dance to live music by Audio Kickstand. Prizes awarded to the best retro ice-climber outfits. Drink, Dance, and Be Merry... and win some great Mammut swag!

Location: Black Mountain ski resort, Jackson, New Hampshire
Time: 8:00 PM to LATE
Cost: $5 at the door


Someone mentioned that in my reports I say something is IN or OUT, climbable or maybe not climbable and they take that as the gospel. I just want to reiterate clearly that whatever I say is only MY opinion based on what I saw or felt about that climb or area at that moment in time. If you personally walk up to a climb and feel that whatever I've said about it is right or wrong, that is your assessment. You need to base your climbing or not climbing on YOUR assessment of the climb at that moment and your abilities at that moment. The thing about ice and a climber's abilities is that both can be ephemeral. What is true one day, for one person can and will likely change in hours, if not days. I do my best to let people know what I think, but it is only ever just that. What I think simply may not work for you. I have often declared something OUT, only to hear that this or that person has cruised it - often that very day! To climb safely you must develop AND use your own powers of observation and assessment to make a decision for YOU based on your abilities at that time. Just because I say it, doesn't make is so - as my loving family is want to point out on a regular basis.


Up on one of the Mount Washington Valley's finest crags and want to know what that climb you're looking at is? Or maybe you're on your way up from Boston and want to check out the Ice Report for your upcoming weekend plans. Or more likely, you're at work just want to daydream about your next adventure. Well if you have a smart phone handy, you can get to NEClimbs from anywhere you have cell service. While it doesn't offer every single feature of the site and it's not an "app", in mobile form, it does do a whole lot and is very useful. Here is the live link to the mobile version of NEClimbs:

http://www.neclimbs.com/mobile

Check it out and if you have issues on your specific phone, please feel free to let me know.


Join us and LIKE us on Facebook. I'll try and post some interesting pix every Thursday and the latest Ice Report in the season, tho certainly not the whole Report. Here's where you can check it out:

http://www.facebook.com/NEClimbs/



Have fun and climb safe,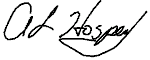 Al Hospers
The White Mountain Report
North Conway, New Hampshire
---
It is to conquer fear that one becomes a climber. The climber experiences life to its extreme. A climber is not crazy. He is not out to get himself killed. He knows what life is worth. He is in love with living.
Walter Bonatti