Like reading the White Mountain Report every week? Why not get it delivered to your e-mailbox every Thursday? All you have to do is subscribe. It's fast, painless, and best of all it doesn't cost you a dime!
CLICK HERE...

March 5, 2009

Hi Folks,

eth⋅ics -- plural noun

1. (used with a singular or plural verb) a system of moral principles: the ethics of a culture.
2. the rules of conduct recognized in respect to a particular class of human actions or a particular group, culture, etc.: medical ethics; Christian ethics.
3. moral principles, as of an individual: His ethics forbade betrayal of a confidence.
4. (usually used with a singular verb) that branch of philosophy dealing with values relating to human conduct, with respect to the rightness and wrongness of certain actions and to the goodness and badness of the motives and ends of such actions.

So what are the ethics of climbing? Based on various discussions I've had with other climbers, most often over copious amounts of beer or wine I admit, I would almost say that there aren't any. Or shall I say that they seem to change depending on who is talking about them at a given point in time. When the Valley was going through its last round of bolt-wars several years ago we had a ton of meetings on the subject of bolting, not bolting, first ascencionists rights, grandfathering and the like. Many thought that there was a consensus, but as soon as we had a meeting and came to what many/most felt were agreements, a few folks took things in their own hands and changed the rules to suit their own personal interpretation. It always seemed to this observer that the stronger the climber, the more opinionated, the more likely to demand that their way was the only way, and the more likely that when they wanted to break the rules - they would. Regardless of the consensus opinion of the area!

Those days haven't gone away either. New routes are getting put up hither and yon, and in at least one case highly publicized, that are dare we say incompatible with not only the ethics, but the very management plan of that area. Not a very good idea IMNSHO. And very strange considering that while the first professed ascensionist used lots of bolts, and he is someone who chopped bolts from another climb he claimed was incompatible with the wilderness climbing experience. Hmmmm... Where have ethics gone, indeed? Or at least where has consistent ethics gone? (Maybe the same place as our economy)

Along the same lines, ethics that is, another question might come up regarding ice climbing. I.E. should a soloist/party be allowed to pass another climber/party. Does anyone have any rights on a given route? If someone asks if they can pass, do a party have to agree, even if they are slow? Maybe even VERY slow? Hmmm...pithy questions indeed!

And as our sport gets more and more popular, this question keeps coming up. Ice is quite different from rock in that in rock stuff rarely comes off. If someone blasts past me on Thin Air, it is highly unlikely that they are going to start raining down rock on me and my partner. If someone goes past me on Standard Route at Frankenstein, the likelihood of ice falling on me is a very real one. And heaven forbid a soloist goes by and they fall while over me. All bets then are most certainly off. Climbs like the Dike any of the gullies are particularly vulnerable to congestion. I proffer that if someone is already on a climb you want to do, either wait for them to finish or find something else to climb. It is neither fair nor prudent to climb past or over someone who is already on a climb. How would you feel?

climb⋅ing eth⋅ics – plural noun

Definition unknown, or perhaps just misplaced!

All just my opinion of course, but there is more of other folks opinions on these very topics on the NEClimbs Forum. Check 'em out...


Up on one of the Mount Washington Valley's finest crags and want to know what that climb you're looking at is? Or maybe you're on your way up from Boston and want to check out the Ice Report for your upcoming weekend plans. Or more likely, you're at work just want to daydream about your next adventure. Well if you have a smart phone handy, you can get to NEClimbs from anywhere you have cell service. While it doesn't offer every single feature of the site and it's not an "app", in mobile form, it does do a whole lot and is very useful. Here is the live link to the mobile version of NEClimbs:

http://www.neclimbs.com/mobile

Check it out and if you have issues on your specific phone, please feel free to let me know.


Join us and LIKE us on Facebook. I'll try and post some interesting pix every Thursday and the latest Ice Report in the season, tho certainly not the whole Report. Here's where you can check it out:

http://www.facebook.com/NEClimbs/



Have fun and climb safe,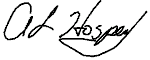 Al Hospers
The White Mountain Report
North Conway, New Hampshire
---
Instead of sport climbing I go bouldering. It's pure, and basically impossible to cheat. Bolts can't be used to manipulate the experience. Sure, I sometimes take a thicker crash pad but I still have to take the fall.
Johnny Blitz