Like reading the White Mountain Report every week? Why not get it delivered to your e-mailbox every Thursday? All you have to do is subscribe. It's fast, painless, and best of all it doesn't cost you a dime!
CLICK HERE...

April 2, 2009

Hi Folks,

Living up here there are certain transitions from one season to another that have kind of evolved on their own. The first bike ride of the spring usually involves riding down West Side Road and out Passaconaway Road to the gate to see just how much snow is there and thus how long before I can ride that loop. Another is heading up to Tucks right around Thanksgiving for a first swing of the ice tools. Getting into rock season used to involve some early season bouldering at Humphrey's or Cote Boulder. Over the past 4-5 years it's become actual climbing, mostly on the left side of Humphrey's instead, and most often with my sometimes-boss, friend & partner Brad White.

Last year there were a couple of nice days in a row before the rains came in. We got in some nice climbing and just started to feel comfortable on our feet when the weather went all to crap. Weeks went by before we were able to get out again, and then things went further downhill. Sure we had a dry fall, but frankly I never got things together early so I never felt all that good on the rock. And since I don't climb in the gym, it made for a very poor rock season for me. [sigh & whine]

We have had some nice days over the past couple of weeks but I've either still been on ice or riding my bike so I haven't gotten on the rock. Finally on Tuesday Brad & I finally hooked up for both of our first rock climb of the season. It had rained Monday, but overnight there was a northern breeze all night and with a very sunny Tuesday morning things dried off amazingly quickly. Sometimes we go over to the face between Three Birches and Bombardment, but this time we opted for Humphrey's. He picked me up at 1 and we headed over. When we go to the pull-off we were a little surprised to see 3 cars already there. COOL...

The nice thing about Humphrey's is that it is South facing and dries out very quickly. Even the woods below the cliff melt out earlier than almost anywhere else. Great in the Spring & Fall, but usually too hot in the middle of the summer. SWEET! Tuesday it was a beautiful bluebird afternoon with temps in the low 50's. There was almost no snow left on the ground, making the hike into the left side of the main cliff very pleasant. As usual I did notice a lot of rubble & debris on the trail & kept kicking rocks & branches off as we walked along. The middle climbs like Robinson Crusoe and Castaways all looked good, tho Sticky Wicket was still seeping. However all the climbs on the left were completely dry.

There were three other young climbers there that we knew and they had a rope up on Wanderlust so Brad & I decided to do Cakewalk. We dumped our stuff out on the warm ground and geared up. I seem to get more than my share of the first leads, but that was OK and once roped in I headed up. It's only 5.6, but as usual the very first rock moves always feel harder and insecure. The move from ice to rock is really a very mental thing for me. I'll pretty much climb anything on ice right off the bat, but on that first rock climb I want to do something I know and feel comfortable on. It's that having to trust your feet again, having to use only the holds that are provided, and not having a pointed two-foot extension on your arms! And maybe it's getting used to having to choose from and put in all the different gear, not just choosing between a long and short screw.

Anyway, tho my nerves get all tweaky no matter how easy the first rock lead of the season I got in some solid protection, made the move left onto the little buttress and wandered uneventfully up the gully to the tree. I brought up Brad and he took the sweet second pitch up to the anchor. One of the nicest things about early season Humphrey's is the rock itself. It is so rough & textured that after a couple of pitches you find yourself smearing, edging and generally feeling good about your footwork again. YEA...

Gumby's that we both were on our first time out we decided to toprope all the stuff in the area that was reachable with a single 70 meter rope, including both pitches of Piece of Cake and Mr. Moto. Of course on TR we breezed through everything, leaving us feeling very good about ourselves. Regardless it was a good start. As we were finishing up another pair of climbers came up and headed up Wanderlust. Heck, I wouldn't be surprised if another after-work crew showed up later.

Why am I not surprised that Wednesday afternoon and night it drizzled, melting some more of the lingering snow and ice but leaving things all wet again. Now I'm sitting here in my office at 10 AM Thursday morning looking out at a foggy and damp day. [sigh] I'd planned to go out climbing again this afternoon, but if we don't get some sun soon that's not going to happen. Still, I'm hopeful. It doesn't take all that much sun to dry out the left side of Humphrey's and Wanderlust beckons...

Here are a couple of pictures of Brad on Mr. Moto and a young lady named Emily on Wanderlust. What a beautiful day it was...enjoy:

Brad White on Mr. Moto

Emily on Wanderlust



It's been a wonderful ice season, but Spring is officially here folks. Thus the sun is strong so it's warm during the day, but it's cold at night. And of course that means that climbs in the full sun are crap, but anything in the shade can still be good and maybe even building a bit. Sure, Standard Route is still massive, but the ice isn't all that good IMO. I was up there today and thought the ice above the cave was punky! Climbs in the reflector oven that is the Amphitheater are a mess now and honestly in my mind it's not a smart place to be. We're entering a time when the best climbing will be up high in the Ravine. And of course the longer days make it a great time to be up there. From here on out I'm only going to be posting pictures of things I think are in climbable shape, and that's a dwindling supply.
Huntington Ravine
IN mostly
Repentance
OUT
Standard Route
climbable, but getting punky
Dracula
IN - bring your snorkle


As usual at this time of year both Brad and I have been eyeing the hidden ice on Cathedral and Whitehorse, and there is plenty. As of Wednesday we both could see lots of ice & snow above the Whitehorse slabs, ice in Black Crack left of Upper Refuse and above Bombardment, stuff in the Big Flush left of Goofer's, in the cave on Standard Route and most especially lots of big stuff above the North End of Cathedral.

While I know that everyone wants to get out on their favorite routes as early as possible, PLEASE be aware that until we get some more really warm days and nights AND get some big rains, there is going to be a lot of ice still up there. Just look at the huge ice still in Dracula and Standard Route at Frankenstein. While not as much is left down here in the lower Valley, it certainly does exist. Over the years folks have been injured by early season icefall on Short Order and Toe Crack on Cathedral.

In my opinion, and it's only an opinion mind you, the safest places to climb right now are Humphrey's, the South Buttress of Whitehorse and probably Sundown - tho I haven't been there. Just be aware that the ice is still around. So be safe and enjoy the early rock climbing...


Well folks, I am personally biding a fond adieu to the 2008/2009 Ice Season. I had a good one myself, and I hope you did as well. I do hope to get up to Huntington one last time, but my head is on to warmer pastimes. So, I am going to turn off the Ice Report page on NEClimbs and the Instant Report animated graphic at the top of the page. The latter will be replaced with the Bug Report and hopefully that won't get above 0 for a while. Enjoy the warmer weather and have a great summer.


Up on one of the Mount Washington Valley's finest crags and want to know what that climb you're looking at is? Or maybe you're on your way up from Boston and want to check out the Ice Report for your upcoming weekend plans. Or more likely, you're at work just want to daydream about your next adventure. Well if you have a smart phone handy, you can get to NEClimbs from anywhere you have cell service. While it doesn't offer every single feature of the site and it's not an "app", in mobile form, it does do a whole lot and is very useful. Here is the live link to the mobile version of NEClimbs:

http://www.neclimbs.com/mobile

Check it out and if you have issues on your specific phone, please feel free to let me know.


Join us and LIKE us on Facebook. I'll try and post some interesting pix every Thursday and the latest Ice Report in the season, tho certainly not the whole Report. Here's where you can check it out:

http://www.facebook.com/NEClimbs/



Have fun and climb safe,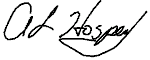 Al Hospers
The White Mountain Report
North Conway, New Hampshire
---
Dry-tooling is something i used to do in high school when I couldn't find a date for the weekend.
Jack Tackle