Like reading the White Mountain Report every week? Why not get it delivered to your e-mailbox every Thursday? All you have to do is subscribe. It's fast, painless, and best of all it doesn't cost you a dime!
CLICK HERE...

May 14, 2009

Hi Folks,

As I get older I seem to be more aware of the people who have passed through my life. Instead of things drifting away into the blur of time, they seem to become more sharply focused. This is especially true of people who are no longer here (read that as alive). My grandparents, both my parents, my high school roommate Barry who died in a car wreck, a guitarist friend Simon from music school who passed from cancer, a dear woman friend Carrie who was killed in an accident in LA and more recently Rand, a friend and climbing partner who took his own life a bit over a year ago.

I don't want you to think that I dwell on these things or obsess about these people, but occasionally when I do remember them images come into a very sharp focus. I can clearly remember the faces of all of these and other people whom I have known and were close to. In the case of Rand, we climbed, hiked and biked together over the several years that he and his family lived in North Conway. While I would have to admit that we were not extremely close friends, we were together enough to talk about our lives and our families and to some extent our plans for the future. In many ways our relationship was like my high school roommate, Barry. While we didn't share the deep thoughts, we chattered incessantly. Barry had an easy smile and was fun to be around. When we did things together he always shouldered his share of whatever burden without complaint. To this day I can picture him on the other side of the canoe filled with gear as we hauled it down an embankment into the lake in Milledgeville Georgia in 1964. I can see the same kind of image of Rand riding up Hurricane Mountain Road on our mountain bikes, him following me on numerous pitches with a huge grin on his face and me trying to keep up with him as we hiked up into Huntington Ravine one early season even with him carrying the heavier pack.

Of course in this day and age we do have more physical images of people we know. Digital photography has certainly made that easier. Occasionally when looking through my archives for something, I come across unrelated images that trigger memories. Here are a few of Rand that I came across yesterday:

Huntington Ravine
Lady Slipper
Loose Lips
Lost Souls_01
Lost Souls_02


I am sure that there are lots of other folks who have similar memories and images of Rand and of other friends who are no longer with us. People are ephemeral beings. As we live longer some pass though and out of our lives, and yet we continue. It is the way of the world and of human life. In my opinion is these memories we have of those that are gone that keeps their spirits alive in some way.

RIP old friends...



It's yet another mild day here in the Valley at 39 degrees, and even up in Crawford Notch where it was 34! The ice is OK in some places, but not overall good yet. For instance the Frankenstein Amphitheater is marginal, while Standard and Dracula are great. We need several days of seriously cold temps for things to settle in, Top outs on many climbs are poor, so protect where you can!
Huntington Ravine
very good, check the avalanche danger
Repentance
being climbed
Standard Route
very good, several options
Dracula
IN, both sides good


There is a reason why I have quit subscribing to the climbing magazines a couple of years ago and here is another one. In this weeks "Tuesday eBlast" newsletter from Rock & Ice, editor Andrew Bisharat states in part:

"Ice climbing reached the pinnacle of its difficulty years ago -and just like Twitter, Sarah Palin or anything pointlessly stupid, it has no viable future. Perhaps a serious whack of global warming could kick some life into the sport, and then getting up any of the few remaining ice routes before they collapse on top of you would be like trying to escape the Temple of Doom. Instead of First Ascents, the magazine would report on Last Ascents, assuming that people still read magazines then and the world doesn't look like The Road. "

Sheesh...get a life Andrew.


When the wind is blowing and you're out of the woods all is well with the world. Deep in the woods or on a breezeless day it's a whole 'nother story. The blackflies are starting to get bad so bring the dope. On top of that the ticks are everywhere, even in the grass in my back yard. Got three when just picking up sticks from the last storm. You've been warned!


Up on one of the Mount Washington Valley's finest crags and want to know what that climb you're looking at is? Or maybe you're on your way up from Boston and want to check out the Ice Report for your upcoming weekend plans. Or more likely, you're at work just want to daydream about your next adventure. Well if you have a smart phone handy, you can get to NEClimbs from anywhere you have cell service. While it doesn't offer every single feature of the site and it's not an "app", in mobile form, it does do a whole lot and is very useful. Here is the live link to the mobile version of NEClimbs:

http://www.neclimbs.com/mobile

Check it out and if you have issues on your specific phone, please feel free to let me know.


Join us and LIKE us on Facebook. I'll try and post some interesting pix every Thursday and the latest Ice Report in the season, tho certainly not the whole Report. Here's where you can check it out:

http://www.facebook.com/NEClimbs/



Have fun and climb safe,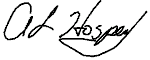 Al Hospers
The White Mountain Report
North Conway, New Hampshire
---
if your going to solo, fall early
Jim Donini