Like reading the White Mountain Report every week? Why not get it delivered to your e-mailbox every Thursday? All you have to do is subscribe. It's fast, painless, and best of all it doesn't cost you a dime!
CLICK HERE...

June 12, 2009

Hi Folks,



We are now unfortunately in the grips of a stalled out front and a low pressure area that's kept us in the clouds, fog and rain for the past 3 days. SIGH I'd hoped we wouldn't have any of this kind of continuous moisture this summer, but here we are. After what last Spring was like - rain every day in June and half of July - I think we all would prefer something lesser. But I guess we just gotta take what's dealt and make the best of it. Still it makes for a good time to do some work, practice the bass, add stuff to the web site, and grouse on the forum. [wry grin]

Of course it's really true that every time the weather craps out there is a definite spike in postings on the forum. And when the weather keeps the climbers inside instead of out on the cliff, there is always a rise in the tension level. Face it, we all need that release that we get from physical activity and when we don't get it, we spend too much time muling over somebody's most recent posting on the web and our own spew just comes gushing out. It goes with the territory. While I love to see increased traffic on the site, I'll be happy when the weather clears, folks get back outside relieving their tension and the rhetoric drops a point or two.

Some of this rhetoric came about in part from the replacement and subsequent removal of the bolts on the pedestal on Thin Air. It immediately dredged up all the emotions from the bolt wars in the distant past and the chopping of them more recently. I've been staying out of the recent discussion for a variety of reasons, not the least of which is how busy I am right now. I do believe that the whole thing is overblown and I hope it will die down soon, most likely when the rain stops. That said I find it interesting that neither the bolter nor chopper have "fessed up". Hmmm, stealth on both parts!

Intriguing...



It's been a wonderful ice season, but Spring is officially here folks. Thus the sun is strong so it's warm during the day, but it's cold at night. And of course that means that climbs in the full sun are crap, but anything in the shade can still be good and maybe even building a bit. Sure, Standard Route is still massive, but the ice isn't all that good IMO. I was up there today and thought the ice above the cave was punky! Climbs in the reflector oven that is the Amphitheater are a mess now and honestly in my mind it's not a smart place to be. We're entering a time when the best climbing will be up high in the Ravine. And of course the longer days make it a great time to be up there. From here on out I'm only going to be posting pictures of things I think are in climbable shape, and that's a dwindling supply.
Huntington Ravine
IN mostly
Repentance
OUT
Standard Route
climbable, but getting punky
Dracula
IN - bring your snorkle


Someone posted a question about the climbs on Jockey's Cap in the NEClimbs forum the other day. The west wall is one of the best early season places I know about and I absolutely love the traverse and the 5.6 crack. I know I'm in pretty good shape physically & mentally when I can do a series of passes on that traverse without stopping. Right to left down low, back right up high and up and down the crack - rinse, repeat. I've done a couple of the other climbs, the ones on the left side of the south wall, but the overhanging routes are out of my league. There isn't any current info available to my knowledge, so I added Jockey's Cap into the database. If anyone has some good pictures to illustrate these routes please send 'em along. I searched thru my collection but couldn't find any. Of course you will get photo credits.

I have mentioned it before but in case you haven't been there, Mt. Oscar is a fantastic place to climb. While it's a back-country experience, it's a very easy place to access, especially if you have a mountain bike. I climbed out there last fall with Brad and plan to do so again very soon. As it's not in any of the guide books, Jamie Cunningham was nice enough to post a Rough Guide To Mt. Oscar on the NEClimbs forum. I spent some time yesterday adding about half of the routes to the database. I still have to get the pictures he posted edited and added, but it's coming along. If anyone has a picture of Mt. Oscar taken from Sugarloaf or the like that would be great to use on the overview page. There are also several routes that no one knows the names so help with that info would be useful.

I think that both these areas are great additions to the Routes section so check 'em out. Comments, corrections, suggestions, info and pictures are all very welcome. Please send to al@neclimbs.com.


From Friday trough Monday there is going to be some fun music happening in the vicinity. Check it out:

Friday - Sounds Clever - 51 Mill Street in Wolfboro 8:30-11:30
Saturday - Tony Sarno - Patio Garden Restaurant - 12:30 - 4:30
Sunday - Sounds Clever - Patio Garden Restaurant - 6:30 - 11:30
Monday - Tony Sarno - Patio Garden Restaurant - 12:30 - 4:30

FYI the Patio Garden Restaurant is located on the hill overlooking the boardwalk.

http://www.weirsbeach.com/marketplace/patiogarden.html


Well things have definitely gotten more intense on the bug front here in the Valley. A short stint at the North End and some mountain biking in the woods have convinced me to raise the BugCON rating to a 4 (out of 5) for the week. The Black Flies don't usually go after me, but when I get clobbered after just a 5 minute walk into my vegetable garden I yell UNCLE! While it's not quite as bad as it was one spring about 10 years ago, it's pretty miserable without the Deep Woods stuff.


Up on one of the Mount Washington Valley's finest crags and want to know what that climb you're looking at is? Or maybe you're on your way up from Boston and want to check out the Ice Report for your upcoming weekend plans. Or more likely, you're at work just want to daydream about your next adventure. Well if you have a smart phone handy, you can get to NEClimbs from anywhere you have cell service. While it doesn't offer every single feature of the site and it's not an "app", in mobile form, it does do a whole lot and is very useful. Here is the live link to the mobile version of NEClimbs:

http://www.neclimbs.com/mobile

Check it out and if you have issues on your specific phone, please feel free to let me know.


Join us and LIKE us on Facebook. I'll try and post some interesting pix every Thursday and the latest Ice Report in the season, tho certainly not the whole Report. Here's where you can check it out:

http://www.facebook.com/NEClimbs/



Have fun and climb safe,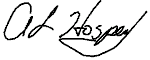 Al Hospers
The White Mountain Report
North Conway, New Hampshire
---
The rules of the game must be constantly updated to keep up with the expanding technology. Otherwise we overkill the classic climbs and delude ourselves into thinking we are better climbers than the pioneers.
Yvon Chouinard