Like reading the White Mountain Report every week? Why not get it delivered to your e-mailbox every Thursday? All you have to do is subscribe. It's fast, painless, and best of all it doesn't cost you a dime!
CLICK HERE...

July 23, 2009

Hi Folks,

Bunches of nice days have come at last. Sure we've had some rain here & there, but overall it's been MUCH nicer over the past 10 days, than it was before. It's been pretty close to perfect if you have a garden. The mix of occasional sun and occasional rain has made our tomatoes, peas and squash really "grow to town". [wry grin] And while the cliffs aren't quite as dry as one might like, even if it's a bit seepy in the morning, things are almost OK by mid-afternoon.

Over the past week I've been able to go climbing, get in plenty of cycling and do a really nice hike up Mt. Hale last Sunday with my son Lewis. In the latter case I was hoping that I would be able to get an overview photo of South Sugarloaf and Mt. Oscar for the NEClimbs route section, but unfortunately that was not to be the case. Mt. Hale is one of those 4,000 footers with pretty close to no view. But at least the hike is pretty reasonable. I figure if the weather continues to cooperate we should be able to tick off a bunch more of 4k hikes before the winter closes in.

Some folks have asked why I don't take Lewis out climbing... Well actually I have taken him out a bunch, even last week. Unfortunately, as he has gotten older, he seems to enjoy it less. [sigh] It does seem to have something to do with a fear of heights that has increased a bit over the past few years. Last week on Beginner's Route he refused to go up higher than about 30', and he has done the climb up 2 pitches when he was quite a bit younger. No amount of coaxing would get him to go higher, so I just lowered him down. So for the time being I have backed off the climbing thing with him. Of course since he seems to really enjoy our hiking, I just count that as a blessing. And besides, it gives us even more time together...

While it's hard for me to say that word, WINTER, after all it is getting darn close to the end of July folks. And with these really quite cool evenings, it's already feeling a bit like fall. But just to keep things in perspective, we really don't get thinking about ice until Halloween, and that's quite some time out. Still plenty of time for warm days, then crisp days and dry rock.



It's been a wonderful ice season, but Spring is officially here folks. Thus the sun is strong so it's warm during the day, but it's cold at night. And of course that means that climbs in the full sun are crap, but anything in the shade can still be good and maybe even building a bit. Sure, Standard Route is still massive, but the ice isn't all that good IMO. I was up there today and thought the ice above the cave was punky! Climbs in the reflector oven that is the Amphitheater are a mess now and honestly in my mind it's not a smart place to be. We're entering a time when the best climbing will be up high in the Ravine. And of course the longer days make it a great time to be up there. From here on out I'm only going to be posting pictures of things I think are in climbable shape, and that's a dwindling supply.
Huntington Ravine
IN mostly
Repentance
OUT
Standard Route
climbable, but getting punky
Dracula
IN - bring your snorkle


Chuck Woodman and Jack Dorsey posted a bunch of new and interesting moderate slab climbs up near Mt. Pemigewasset (Indian Head) in Franconia notch. They call it Parkway Slab and it's described in the New Routes section of the NEClimbs Forum. It looks like there are some very nice routes on great rock in a beautiful setting, all in the 5.5 to 5.7 range.


Fines for rescues don't happen all that often, and when they do they are almost never more than $5,000. However, Eagle Scout Scott Mason who got in trouble in April while hiking on Mt. Washington and required a major rescue effort including helicopter search, has been fined a whopping $25,238! Needless to say this is quite a large fine for an 18 year old!

From a regional paper

...and a bit of a follow-up...

From a SF paper

Shortly following the incident a NH Fish & Game representative reported that the costs for that rescue were in excess of $25,000. This was in part because the helicopters used were not from New Hampshire, but were from Maine and Vermont because the NH National Guard copters are being redeployed to Iraq and were not available. Other costs included the cost to the Fish and Game in coordinating the rescue between Androscoggin Valley Search and Rescue, Mountain Rescue Service, Pemi Valley Search and Rescue and the AMC.

Mason has indicated that he plans on appealing the fine in New Hampshire Court. Draw your own conclusions about this one folks...


The black flies are fairly minimal right now, maybe because of the cool nights. However there are lots of mosquitoes out there in the woods. Keep the bug dope handy.


Up on one of the Mount Washington Valley's finest crags and want to know what that climb you're looking at is? Or maybe you're on your way up from Boston and want to check out the Ice Report for your upcoming weekend plans. Or more likely, you're at work just want to daydream about your next adventure. Well if you have a smart phone handy, you can get to NEClimbs from anywhere you have cell service. While it doesn't offer every single feature of the site and it's not an "app", in mobile form, it does do a whole lot and is very useful. Here is the live link to the mobile version of NEClimbs:

http://www.neclimbs.com/mobile

Check it out and if you have issues on your specific phone, please feel free to let me know.


Join us and LIKE us on Facebook. I'll try and post some interesting pix every Thursday and the latest Ice Report in the season, tho certainly not the whole Report. Here's where you can check it out:

http://www.facebook.com/NEClimbs/



Have fun and climb safe,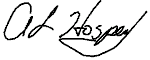 Al Hospers
The White Mountain Report
North Conway, New Hampshire
---
Sitting on that first hook of the day, it's like your first time having sex. Your entire focus is on one very small object.
Kelly Rich