Like reading the White Mountain Report every week? Why not get it delivered to your e-mailbox every Thursday? All you have to do is subscribe. It's fast, painless, and best of all it doesn't cost you a dime!
CLICK HERE...

September 10, 2009

Hi Folks,

I've climbed a fair number of routes over the years, and put up a couple. Yet on a regular basis I still ask myself what makes for a great route? It's easy to say "I know one when I climb it", and I imagine that most people will agree on the good ones. But when it all comes down to the reasons for their assessment it gets a bit vague. Is it the quality of the rock, aesthetic of the line, quality of the moves, consistency at the grade, exposure, availability and quality of the protection? Needless to say it is some combination of all of them...

Certainly there will be some differences of opinion regarding protection depending on your level of climbing ability. We've all heard it said that one climber's run-out is another climber's cruise or one man's crimper is another man's jug. That said, quality of rock should be a pretty easy consensus, as should exposure. The rock is good or bad, and when you look down you feel "out there", or you don't. The quality of the moves and aesthetic of the line become more subjective. Some folks like face climbing, some slab, some overhanging jugs. That stuff is a matter of personal preference.

Hmmm... So what does make climbs like The Book, Thin Air, Recompense, Lost Souls, Hotter Than Hell, The Prow, Fun House, and Sea Of Holes (for example) be three-star climbs? Let's see... I would say that all of these are on good rock, have nice exposure, very reasonable to good protection, nice moves, and the moves are generally consistent at their overall grade. Seems like these beauties fill all the criteria!

In adventure climbing, less of these things seem to matter. You do the climb more for the simple experience of doing it. Ignoring the fact that it will rarely, if ever get repeated. You aren't really trying to find the most aesthetic line. You're just finding your way from point A to point B, hopefully in a somewhat safe manner. I've been exposed to this kind of First Ascenting mostly by George Hurley. From what I have heard there have been plenty of others, Michael Hartrich for example, who have done the same kind of thing. Just climbing for the fun of it and rarely documenting their climbs. It's a different attitude, but none the less valid.

Anywho - I've been pondering this question a bunch lately as I've been poking around looking for new routes. That's assuming of course that you can actually find a line around here that someone didn't climb 25 years ago! I personally would like to put up a few routes that others will enjoy and actually DO. Not that something I do is likely to become a classic, there are probably very few of those left to find around here. But if I can find an interesting line and clean it up so that people will occasionally choose to enjoy it, that will make me feel as if I have contributed something to the local craging experience. And I guess frankly that's all I can possibly hope for.



I got up at 5:30, grabbed some cereal, grabbed a coffee at the Frontside and headed up to the Notch to check things out. As I left town it started snowing lightly, getting heavier as I went along. By the time I got past Bartlett it was obvious that getting any really good pictures was going to be doubtful. Pulling into the Dry River Campground where I take pics of the Amphitheater, I could make out the climbs, but they were hard to really see. It was the same at the Standard Route pullout and Dracula. Further up I couldn't even see Willies Slide or anything on Mt Willard! I took pictures anyway, boping I could tweak them, but it wasn't promising. I was able to get pics of Snot Rocket and the trestle cut by pulling into the viewing area. Coming back down past Standard I stopped again and was able to get a little better shot than previously.
Huntington Ravine
possible
Repentance
OUT
Standard Route
possible
Dracula
OUT


We are still in a close to unprecedented string of good weather right now. Labor Day Weekend, last weekend, was pretty darn spectacular for absolutely any type of outdoor activity. On Sunday I did a long bike ride and absolutely every trailhead we passed was full and overflowing. There were cars parked along the road at the Kearsarge trailhead, at top of Hurricane Mountain Road at the Black Cap parking area, at the AMC lot, at every trailhead in Evans Notch and even the two viewing areas at the top were full. The canoe put-ins off the North Road were full and there were cars parked along the road for a mile on either side of the AMC Pinkham visitor center. It was a truly amazing finale to the summer. Tho a little annoying to those of us who live here, it was something that was sorely needed by the local economy after a pretty mediocre spring/summer. Let's hope that we have this kind of wonderful weather for the fall.


I guess it totally depends on where you are. In my backyard the mosquitoes are still fierce, in spite of the cool nights. At the top of Evans Notch on Sunday there were clouds of either gnats of blackflies. Hiking up Mt. Jackson in Crawford Notch on Monday we didn't see a single bug. At Humphreys Ledge on Wednesday I didn't see any mosquitoes, but there were yellow jackets pretty much everywhere. I suppose you could say, there are bugs around and your mileage may vary! At least until we get a hard frost.


Up on one of the Mount Washington Valley's finest crags and want to know what that climb you're looking at is? Or maybe you're on your way up from Boston and want to check out the Ice Report for your upcoming weekend plans. Or more likely, you're at work just want to daydream about your next adventure. Well if you have a smart phone handy, you can get to NEClimbs from anywhere you have cell service. While it doesn't offer every single feature of the site and it's not an "app", in mobile form, it does do a whole lot and is very useful. Here is the live link to the mobile version of NEClimbs:

http://www.neclimbs.com/mobile

Check it out and if you have issues on your specific phone, please feel free to let me know.


Join us and LIKE us on Facebook. I'll try and post some interesting pix every Thursday and the latest Ice Report in the season, tho certainly not the whole Report. Here's where you can check it out:

http://www.facebook.com/NEClimbs/



Have fun and climb safe,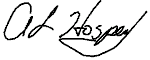 Al Hospers
The White Mountain Report
North Conway, New Hampshire
---
In 1961 I led this chimney in a state of metabolic uproar. At the base of the pitch I smoked several cigarettes (the first and last ones of my life). This was to calm me. Then I spooned half a jar of honey. This was to ensure superhuman strength. Mort Hempel, my partner, watched this silly ritual with mouth agape and eyes exploding with fear.
Steve Roper