Like reading the White Mountain Report every week? Why not get it delivered to your e-mailbox every Thursday? All you have to do is subscribe. It's fast, painless, and best of all it doesn't cost you a dime!
CLICK HERE...

October 8, 2009

Hi Folks,

It's been a while since I've gotten out on some of my old favorites so I asked Joe Perez if he wanted to do Loose Lips this Monday. I was amazed when he said he'd never done the route, so we mad plans to meet in the late morning here at the house & go over to Whitheorse together. I dunno why but I was a trifle nervous that morning. Maybe 'cause I haven't been climbing 10 trad routes this summer. Funny how that works.

Promptly at 11 both Joe & Judy showed up at my door. I was a little surprised that both were there, as I'd never done the route as a party of 3. I figured what the hey, it would be fun regardless. Talking about the climb on the way over we decided to do Beelzebub as the start, since Loose Lips starts at the top of the Ethereal Buttress. Surprisingly for 11:30 on a Monday morning there was another party at the base of the climb when we got there. They had planned on doing the same start, but setting up a toprope to play on the Ethereal and 7th Seal cracks. However the corner was totally running water, even after a dry Sunday and Sunday night. They bagged it and wandered off back toward the slabs and we looked at Ethereal or 7th Seal as a possible start. Well I have to admit that I am a crack weenie. And I admit that the first move on into the crack on 7th Seal gives me the willies. Joe wasn't being any help and I was starting to think that we were going to get skunked.

Then I noticed that the ledge where you start the cracks, 20' off the deck, goes all the way across the buttress to the left and looked as if it would connect with the Persona arete by Beelzebub. Hmmm... So I roped up and wandered across the ledge, finding a couple of gear placements and then clipped the bolt on Up Rope and kept going. Turns out that after clambering over a large block I found myself right on the artete and had very easy climbing to the ledge. It's probably only about 5.5 and wasn't bad even with the moisture. I brought the Perez's up and we clambered up on top of the buttress. Interestingly there was a really bad smell up there, maybe from something dead down in the bowels of the buttress. Maybe the rains this week will wash it away. Let's hope, cause it wasn't pretty...

Anyway, we set things up and I started up Loose Lips. The crux for a lot of folks is standing on top of the buttress, leaning over to the face, clipping the bolt and then stepping out onto the face. I don't understand why no one has replaced that manky quarter inch second bolt. I think it would make a great little project that would be very appreciated. Maybe I'll have to do it myself if the weather holds. That said, I always feel that the holds on the right of the last bolt look great, but I have an easier time staying left and using a left-foot smear to stand up and reach the sweet jug on the ledge. Once I stand up I put a piece in at my feet and then also clip the higher eye-bolt for my second. This is where I'm always happy to have double ropes, just like on P2 of The Book.

I balance traversed left and stepped down when Judy decided that doing this with a party of 3 was going to be a real hassle. It probably also had something to do with the fact that because of how short she is it was going to be very difficult for her to make the step-across off the buttress. I remember my friend Danni Gelinas taking about how hard it was for her and she is taller than Judy! I put in a couple of pieces and tied off for a few minutes while she rapped. I know she was disappointed, but when we started I wasn't really thinking about how two were going to follow this pitch easily. At the belay later I realized that the thing to do was to bring a bunch of spare draws and double-clip each piece. Then the first follower just unclips and the third removes the gear. Oh well, live & learn.

Heading out that spectacular flake/crack I always have to remind myself that most of it is a kind of layback, with reasonable feet below. I looked out to the middle of the flake where I always put in my trusty purple Metolius and, low & behold, there was already one sticking out! I think one gets left there every couple of years and the eventually it disappears. and in a year or so another one appears, always in the same place too. It's really funny 'cause you can't rap the route, so I don't know who gets them out. Just after that the crack opens up to a perfect finger size. It's close to my favorite section of climbing on Whitheorse. Wonderful exposure and great rock. 20 more feet, it's all over and I'm up at the 2-bolt anchor. Man I wish it would have lasted another 100 feet.

Joe followed me quickly and we rap all the way to the ground with the 6 60 meter ropes. It's 3PM and I have other work to do, but I really hate to go home. We've had a few spits of rain, some occasional clouds and some gorgeous blue skies. It was a sweet late-fall New England day and I can't wait to do it again. So when can I get out on Lady Slipper or Lost Souls? Maybe this Saturday...



I know, I know there are some folks who will say that this or that climb is still IN, but believe me there really is no safe ice in the lower elevation now, so the rating has been dropped to a 1. This indicates that the only ice is in the higher terrain now. And in fact, other than climbs that have some significant part of them in the shade, like Pinnacle, everything else should be considered suspect. That said the skiing is supposedly amazing right now so grab it while you can. Starting next week we will move fully into rock season and will switch to BugCON ratings.
Huntington Ravine
many options... beware avalanches
Repentance
OUT
Standard Route
OUT
Dracula
OUT


YUP - Here we go again. It's that annoying Fundraiser Time at NEClimbs and The White Mountain Report! Sorry 'bout that...but like every year around the middle of October or start of November for the past seven (count 'em it's really 7), I come to you helmet-in-hand and ask you for money. I know that the state of the economy ain't great for you, but of course it's the same for me. [wry grin] I gotta say that without your support it would be very difficult to justify keeping maintaining the site and keeping the Report cranking along the way they are. This is not some big business that takes in tons of ad revenue and has a team of folks doing everything folks. This is a one man operation on every level. Just me, keeping things going.

All year long I write and put out the weekly White Mountain Report. Only for 4 issues of the Report do I prompt you for a contribution. It's kind of like the PBS fundraisers. If you like it and find it of use, hopefully you will make a contribution. Heck, keeping you up to date with happenings in climbing in the Whites is a time consuming thing. Getting out several times a week in winter to provide you with the most up to date ice and rock conditions, reporting on events and people in the local climbing community and keeping up with the new routes database consumes a fair amount of time every week. And the wife never fails to remind me at least once a year about the cost of electricity to keep the temperature controlled enclosures for the webcam and weather station.

The minimal requested $20 annual donation isn't a lot. Please support NEClimbs and The White Mountain Report. You can send a check or money order for $20 OR make your contribution ON LINE via PayPal. It's easy & painless and you can use pretty much any credit card. Simply click the link below and make a donation...ANY donation.

CLICK HERE

And remember, you DON"T need a PayPal account to use PayPal. But if you don't want to go through PayPal, and some don't, you can always make out a check or money order to NEClimbs and send it here:

NEClimbs
92 Bow Lane
North Conway, NH 03860

I will have the new Donations list up soon containing the names of all of those who have contributed as a part of this 2009/2010 fundraiser. It's your contribution that makes this newsletter and the NEClimbs web site possible.

Thanks so much for your support.

Al Hospers


Virtually no bugs up here at all right now folks. Maybe a mosquito or two fly by, but really it's pretty wonderful bug-wise right now.


According to Canon the cam has been repaired and is on the way back to me. I should have it installed & running again early next week, weather permitting 'cause I can't do it in the rain. Stay tuned...


Up on one of the Mount Washington Valley's finest crags and want to know what that climb you're looking at is? Or maybe you're on your way up from Boston and want to check out the Ice Report for your upcoming weekend plans. Or more likely, you're at work just want to daydream about your next adventure. Well if you have a smart phone handy, you can get to NEClimbs from anywhere you have cell service. While it doesn't offer every single feature of the site and it's not an "app", in mobile form, it does do a whole lot and is very useful. Here is the live link to the mobile version of NEClimbs:

http://www.neclimbs.com/mobile

Check it out and if you have issues on your specific phone, please feel free to let me know.


Join us and LIKE us on Facebook. I'll try and post some interesting pix every Thursday and the latest Ice Report in the season, tho certainly not the whole Report. Here's where you can check it out:

http://www.facebook.com/NEClimbs/



Have fun and climb safe,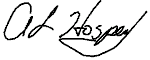 Al Hospers
The White Mountain Report
North Conway, New Hampshire
---
There was no alternative
Chris Jones, North Twin, North Face