Like reading the White Mountain Report every week? Why not get it delivered to your e-mailbox every Thursday? All you have to do is subscribe. It's fast, painless, and best of all it doesn't cost you a dime!
CLICK HERE...

November 12, 2009

Hi Folks,

I lived in Boston for about 15 years starting in the early 80's. I moved there from New York, after living there for 6 years and I was used to running around the city day after day. In NY especially I would walk everywhere. It was nothing to walk from the East Side all the way over to the West Side in midtown with a bass guitar slung over my shoulder and a little amp in hand, running from session to gig. I was too poor to catch a cab, and besides I liked to walk. My feet never bothered me and my back rarely complained.

Now when I go to the city & just spend a couple of days wandering around I feel much worse than the old man I am. [wry grin] I am really into hiking these days. My son & I are out doing 3-6 miles or more almost every weekend. Even after a long hike with a reasonable weight pack on a rocky trail like the hike into the Ravines I never feel beat up the way I do after wandering around on city streets for a day. This Tuesday & wednesday we did a short family vacation in Boston and it was no different.. 2 days of walking all over the place on that god-awful concrete and my back is feeling terrible. It probably wasn't even all that far actually - how far is it from Chinatown to Berklee anyway? Regardless my feet & back were in pain Tuesday night. Heck, I can go out and hike all the way around Cathedral and Whitehorse in 90 minutes plus - about 3 miles - and feel fantastic. Not an ache or pain!

I like to visit the cities for the entertainment and food, but I think maybe I'll just stay here in the north country & leave the city to the city folk. Now if we could just get one of those restaurants in Chinatown to move up this way. I really do love the spicy fried calamari & steamed pea-pods. [grin]

An aside - tomorrow is Friday the 13th! B E W A R E


All I'm hearing right now is whining about the lack of ice... I love ice climbing too, but it's hard to take with all these 60-65 degree days going by. I gotta say it - come on folks! This is like the dying person getting a second chance. The ice season will most assuredly be here soon enough, no question about it, but a last opportunity for a few spectacular days on the rock, on the trail or out on a bike are special here in the middle of November. Grab 'em while you can. You will cherish their memory on that -20 degree day in late January.

But now down to some actual info - While I know that late last week there were reports of folks climbing Odell's & Pinnacle, that's changed already. And not for the better. On Tuesday two friends, Steve & Todd, hiked up into Huntington, did the Huntington Ravine Trail, summitted and came down Tucks. According to them there was close to literally no ice left up there after the warm several days. Here's a couple of pictures if you don't believe me...

Odells
Pinnacle Gully
Tucks waterfall area

So, it doesn't look all that promising for Thanksgiving weekend, does it? We need some snow & consistent cold. I know it will come, but it ain't here just yet and it doesn't look too promising for the weekend either. [sigh] Stay tuned...


Up on one of the Mount Washington Valley's finest crags and want to know what that climb you're looking at is? Or maybe you're on your way up from Boston and want to check out the Ice Report for your upcoming weekend plans. Or more likely, you're at work just want to daydream about your next adventure. Well if you have a smart phone handy, you can get to NEClimbs from anywhere you have cell service. While it doesn't offer every single feature of the site and it's not an "app", in mobile form, it does do a whole lot and is very useful. Here is the live link to the mobile version of NEClimbs:

http://www.neclimbs.com/mobile

Check it out and if you have issues on your specific phone, please feel free to let me know.


Join us and LIKE us on Facebook. I'll try and post some interesting pix every Thursday and the latest Ice Report in the season, tho certainly not the whole Report. Here's where you can check it out:

http://www.facebook.com/NEClimbs/



Have fun and climb safe,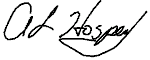 Al Hospers
The White Mountain Report
North Conway, New Hampshire
---
Naked male sport climbers? No! I want naked male trad hogs! Pushing 50 or over, very hairy chest and back, front tooth missing (no dental insurance), wrinkled yellow toenail fungus, sunburnt dome with long gray ponytail (sparse curls will do), fingers the size of Polish sausages, torn-off nipples due to offwidth damage... Now there's a man, an image to behold, every climber chick's dream. And when he says: 'Hey, honey, wanna do the DNB?' you just melt into a heap of adoring lard.
Inez Drixelius