Like reading the White Mountain Report every week? Why not get it delivered to your e-mailbox every Thursday? All you have to do is subscribe. It's fast, painless, and best of all it doesn't cost you a dime!
CLICK HERE...

December 24, 2009

Hi Folks,

I don't know about you folks, but this has been a very hectic holiday season. It'd Christmas Eve, there is ice to be climbed and I've got music to play. It doesn't get a whole lot busier than this. I actually got my Holiday shopping completed on Tuesday, but there still is a whole mess-o-stuff left to take care of and this is the last day to do it. I had hoped to get this Report out last night, but that just didn't happen... Why am I not surprised? Well regardless we have white stuff on the ground for the skiers, there's ice on the cliffs for the climbers and there is a festive atmosphere in town for everyone else. It's about as nice a time as I could ask for. From my family to I hope that wherever you are you and yours have a great holiday.

I got out climbing on Monday with a good friend at Frankenstein and I must say that the ice was fantastic. We did Bob's Delight and it was huge at the bottom but thin at the very top. Still I was able to get in a stubbie to protect the top-out and I felt OK about it. Then we went over and climbed Pegasus with the rock finish. I thought the main pillars was a bit candled, but the rest of it was wonderful. Exactly what big blue ice is supposed to be. While I was bringing up my partner on lower Pegasus Kevin Mahoney (Mahoney Alpine Adventures) climbed Hobbit. You can see a picture on the home page of NEClimbs. As always Kevin just looks so comfortable no matter what the conditions. It's always a lesson to watch him climb.

So it may seem as if the ice is late coming in, but I don't think that's exactly the case. We usually don't get much big ice until the end of December, and often there is a Christmas thaw. Sure there is always some early season stuff, but the main season usually starts right after the holiday. It looks to me as if we are right on schedule and I would make your plans for a great ice season right now. Give yourself some ice for Christmas...



I got up at 5:30, grabbed some cereal, grabbed a coffee at the Frontside and headed up to the Notch to check things out. As I left town it started snowing lightly, getting heavier as I went along. By the time I got past Bartlett it was obvious that getting any really good pictures was going to be doubtful. Pulling into the Dry River Campground where I take pics of the Amphitheater, I could make out the climbs, but they were hard to really see. It was the same at the Standard Route pullout and Dracula. Further up I couldn't even see Willies Slide or anything on Mt Willard! I took pictures anyway, boping I could tweak them, but it wasn't promising. I was able to get pics of Snot Rocket and the trestle cut by pulling into the viewing area. Coming back down past Standard I stopped again and was able to get a little better shot than previously.
Huntington Ravine
possible
Repentance
OUT
Standard Route
possible
Dracula
OUT

Here are some pictures in addition to the ones I posted in the Ice Report section of NEClimbs:

Angel Cakes
Hard Rains
Last Exit
blowing snow on Mt. Washington
Pilgrimage
Right of Hitchcock
Shoestring Gully
Snot Rocket is missing


...enjoy


Up on one of the Mount Washington Valley's finest crags and want to know what that climb you're looking at is? Or maybe you're on your way up from Boston and want to check out the Ice Report for your upcoming weekend plans. Or more likely, you're at work just want to daydream about your next adventure. Well if you have a smart phone handy, you can get to NEClimbs from anywhere you have cell service. While it doesn't offer every single feature of the site and it's not an "app", in mobile form, it does do a whole lot and is very useful. Here is the live link to the mobile version of NEClimbs:

http://www.neclimbs.com/mobile

Check it out and if you have issues on your specific phone, please feel free to let me know.


Join us and LIKE us on Facebook. I'll try and post some interesting pix every Thursday and the latest Ice Report in the season, tho certainly not the whole Report. Here's where you can check it out:

http://www.facebook.com/NEClimbs/



Have fun and climb safe,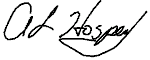 Al Hospers
The White Mountain Report
North Conway, New Hampshire
---
Being out on lead is like having a loaded gun pointed at your head all day !
Russ "The Fish" Walling