Like reading the White Mountain Report every week? Why not get it delivered to your e-mailbox every Thursday? All you have to do is subscribe. It's fast, painless, and best of all it doesn't cost you a dime!
CLICK HERE...

February 26, 2010

Hi Folks,

I got home on Saturday evening after a 10 day trip out to East Texas to visit family. We had left on a Wednesday morning, arriving at the Dallas-Ft Worth airport as they were just winding up receiving a foot of heavy wet snow. The most snow in that area in 100 years! What a boggling experience to leave here where we hadn't gotten any snow for almost 6 weeks, and go to Texas where they just got a foot! Go figure... Driving to the hotel was a challenge with people going off the roads and obvious accidents everywhere we looked. Those Texas folks just don't know how to drive in snow! And needless to say, in a couple of days there was barely any indication they'd received anything and temps were back up to a more pleasant 45 average.

Putting out the Report on a Thursday afternoon will usually assure a reasonably accurate representation of what we can expect for the weekend. Unfortunately it doesn't always work that way, and this week is one of those times. As you know, we have had some extremely variable weather over the past 48 hours, and it looks as if we're going to remain in that pattern for at least the next 24-36. Yesterday we oscillated between snow and rain several times with temps pretty much always above freezing. Thus ensuring what snow did come down was slush as soon as it touched anything. So, by late evening everything was covered with a thick overlay of wet mess. [sigh]

Needless to say this state of affairs is somewhat unfortunate, as we aren't even into March yet. This is the kind of thing that usually takes place in the middle of March. So far we've bounced back and forth between warmish and chilly days, allowing for occasional multi-sport days when you could ice climb, ski and rock climb all in a single 12 hour period. I climbed ice on Sunday, biked on Monday and climbed ice again on Tuesday, all of these activities in near perfect conditions. And in fact, through all of this the ice has actually held up rather well. As it so often does, tho usually a couple of weeks later than now, we're seeing a building of the ice on many routes due to the increased water flow and cold nights. It's pretty cool...so to speak.

On Tuesday I went out to Frankenstein with Brad White for a couple of hours and we climbed both sides of Dracula. It was as fat as I've ever seen it and in great shape. Water was flowing and it was very clear that things were getting refreshed every night. It made me wish I'd brought my old 4-ply GoreTex, [wry grin] I did notice a bunch of blood on the ground on the right side and more on the trail on the way down. Hopefully whoever got whacked is OK.

Here's a couple of pictures of how Dracula looked and there is another one on the NEClimbs.com home page.

blood on the snow at Dracula
Brad White on Dracula left
Al on Dracula right



It's been a wonderful ice season, but Spring is officially here folks. Thus the sun is strong so it's warm during the day, but it's cold at night. And of course that means that climbs in the full sun are crap, but anything in the shade can still be good and maybe even building a bit. Sure, Standard Route is still massive, but the ice isn't all that good IMO. I was up there today and thought the ice above the cave was punky! Climbs in the reflector oven that is the Amphitheater are a mess now and honestly in my mind it's not a smart place to be. We're entering a time when the best climbing will be up high in the Ravine. And of course the longer days make it a great time to be up there. From here on out I'm only going to be posting pictures of things I think are in climbable shape, and that's a dwindling supply.
Huntington Ravine
IN mostly
Repentance
OUT
Standard Route
climbable, but getting punky
Dracula
IN - bring your snorkle


The acoustic trio is back at Tuckerman's Tavern / New England Inn this Saturday evening starting at 7PM. The group features Mike Sakash on saxes, Rusty Wiltjer on hand percussion and myself on acoustic guitar, vocals and occasional bass. This is a very versatile bunch, comfortable playing jazz, blues, rock and a wide variety of pop tunes. Really, how many bands play a classic swing jazz tune, Tom Petty and Hank Williams all in the same set? Tuckerman's features a cozy atmosphere, excellent food and great drinks - everything you need for a fun evening after skiing, climbing, shopping or all of the above. Owner Lance Merrill and his staff do a fantastic job of making everyone feel at home.


Up on one of the Mount Washington Valley's finest crags and want to know what that climb you're looking at is? Or maybe you're on your way up from Boston and want to check out the Ice Report for your upcoming weekend plans. Or more likely, you're at work just want to daydream about your next adventure. Well if you have a smart phone handy, you can get to NEClimbs from anywhere you have cell service. While it doesn't offer every single feature of the site and it's not an "app", in mobile form, it does do a whole lot and is very useful. Here is the live link to the mobile version of NEClimbs:

http://www.neclimbs.com/mobile

Check it out and if you have issues on your specific phone, please feel free to let me know.


Join us and LIKE us on Facebook. I'll try and post some interesting pix every Thursday and the latest Ice Report in the season, tho certainly not the whole Report. Here's where you can check it out:

http://www.facebook.com/NEClimbs/



Have fun and climb safe,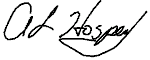 Al Hospers
The White Mountain Report
North Conway, New Hampshire
---
Height has nothing to do with it, it is your strength that counts.
Lynn Hill