Like reading the White Mountain Report every week? Why not get it delivered to your e-mailbox every Thursday? All you have to do is subscribe. It's fast, painless, and best of all it doesn't cost you a dime!
CLICK HERE...

March 18, 2010

Hi Folks,

There are lots of obvious differences between winter and spring. The color is of perhaps the one most people notice. Everything is generally rendered mostly in black and white in winter, rich greens and browns in spring and summer, and the glorious yellows, reds and golds in the fall. Right now, just before the official start of spring, we're in that transition period where winter is still hanging on with the black and white in the higher elevations offset with the royal blue of the sky, while down here in the Valley it is mostly green and brown. Amazingly enough the snow is pretty much gone everywhere, even in the woods.

For me, as a musician, there are some radical differences in sound between winter and spring/summer/fall. For one thing all sounds are significantly softer in the winter. I've really noticed this as I've been out walking the dog over the past few weeks and even hiking up on the ridges. In the dead of winter where there's lots of snow on the ground I can hardly hear the trucks going by in Crawford Notch form the top of Webster Ridge or even the ones on West Side Road from Echo Lake. But now I can hear them all. Not all that pleasant...

With a whole week of 50+ degree days, all of the ice in the Valley has either come down or is well on its way. Goofers fell down on Wednesday, the bigger part in the morning and the rest in the mid-afternoon. I didn't hear it that one but my neighbor did. He said both were pretty amazing. I've been out in the yard when stuff has been coming down on Whitehorse and it sounds like thunder, echoing off the ledges. It's impressive from here and must be truly entertaining at the Hotel.

Of course there are some beautiful sounds like the woodpeckers hammering on the trees looking for insects, bluejays calling to each other across the woods, crows yelling at me as I walk through the forest and the screech of the Peregrines as they hunt for food or look for mates near the Ledges. Even the chip chip chip of the chipmunks gnawing on the pine-cones on our back deck is a fun sign of spring.

Of one downside of the snow melting is what it uncovers. All the trash, bottles, cans, dog-poop and worse seems to rise daily as the snow alongside the road and on the trails. It's pretty surprising to see what people discard, even on the trails. Candy wrappers, cigarette packs and even baby diapers appear in places you couldn't imagine, and not just on the side of the road, where we've almost come to expect it. I've started taking a grocery bag with me in the mornings when I walk the dog to pick up some of it in my own neighborhood. I'm sure it will be the same up on Cathedral Ledge Road once that melts off.

Humphrey's and the South Buttress of Whitehorse are looking pretty good. I've seen folks out there and things are drying off quite well. If things go like last year we should have a fairly dry early spring, so get out there and enjoy it before the late spring rains come. That said I would stay away from the slab area of Whitehorse. Up close it looks great, but if you get away you can see the ice and snow still up at the top. There is also ice hidden up in nooks and crannies above Echo Roof and the Mistaken Identity corner. There isn't as much ice as usual up on the Unicorn Ledge above the cracks at the Cathedral North End, but I'd still wait a bit to climb there. I'm sure no one wants to be under a place where some of that stuff is coming down. It's just not worth it...



Everything is in the process of rapid change right now. It hasn't gotten above 25 degrees all day (Friday) here in the Valley, it is surely colder up in the Notch. I would bet that at this rate by Sunday things will have radically changed, for the better! Although there was more ice in Crawford Notch on Wednesday than last week, IMO there was nothing climbable. A few folks have made the hike up into the Ravines, but things are fairly thin up there as well. A few days ago I saw pictures of a friend climbing the Open Book in Tucks. I asked about gear and they said that while climbable, it was basically unprotectable! Doesn't sound like much fun to me, but of course YMMV...
Huntington Ravine
some ice, but thin
Repentance
OUT
Standard Route
OUT, but it's building
Dracula
OUT

I took some interesting pictures Thursday - enjoy...

Some climbs that are falling down:
Chia coming down
the only part of Pegasus left
bits up ice high in Goofers
remains of Unicorn
Smear waiting to fall

Some that are OK:
Dracula hanging on
Standard Route - punky but standing
fat Willies Slide
surprising Shoestring Gully
Upper Hitchcock Gully
Left Hand Monkey Wrench

Rock:
South Buttress looking good
Whitehorse Slabs - hidden ice and snow above


If you live in or around Portsmouth my Trio with Mike Sakash on sakes, Rusty Wiltjer on hand percussion and me on bass, vocals and acoustic guitar will be playing at the PressRoom this Friday night (March 19th) from 9-12. On Saturday (March 20th) we will be at Tuckerman's Tavern in Intervale from 7-10.

The group plays a very eclectic mix of instrumental jazz and fun arrangements of popular music. It's a great trio and I'm sure you would like it. Plus both venues have excellent food and drink. I hope to see you there...

 
I popped over today to see if the rock on the ledge from last Fall's rockfall above Loose Lips had been brushed off by the snow this winter. Unfortunately that does not seem to be the case. The same stuff I saw last Fall is still sitting there, if anything closer to the edge. I'm recommending being very careful in Ethereal Buttress area until that stuff comes off, or until someone does a trundle... You check it out and draw your own conclusions.

Whitehorse Rockfall


Up on one of the Mount Washington Valley's finest crags and want to know what that climb you're looking at is? Or maybe you're on your way up from Boston and want to check out the Ice Report for your upcoming weekend plans. Or more likely, you're at work just want to daydream about your next adventure. Well if you have a smart phone handy, you can get to NEClimbs from anywhere you have cell service. While it doesn't offer every single feature of the site and it's not an "app", in mobile form, it does do a whole lot and is very useful. Here is the live link to the mobile version of NEClimbs:

http://www.neclimbs.com/mobile

Check it out and if you have issues on your specific phone, please feel free to let me know.


Join us and LIKE us on Facebook. I'll try and post some interesting pix every Thursday and the latest Ice Report in the season, tho certainly not the whole Report. Here's where you can check it out:

http://www.facebook.com/NEClimbs/



Have fun and climb safe,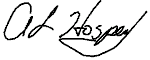 Al Hospers
The White Mountain Report
North Conway, New Hampshire
---
I was once bouldering in solitude in the Needles, when a young female walked up and introduced herself and asked who I was. I told her and continued bouldering. She turned and walked away after a few minutes, saying over her shoulder: 'you can't be John Gill. He climbs much better than that'.
John Gill