Like reading the White Mountain Report every week? Why not get it delivered to your e-mailbox every Thursday? All you have to do is subscribe. It's fast, painless, and best of all it doesn't cost you a dime!
CLICK HERE...

March 25, 2010

Hi Folks,

Well this week sure feels a lot more like Fall than Spring. One day snow, another sun and yet another a mix of both! Cold, warm, balmy...who knows from day to day. Tuesday it poured rain all day and night, yesterday it was cold and raw all day and even spitting snow in the morning. People told me that there was even 3+ inches of snow up in Pinkham Notch in the morning. Then when I woke up this morning it is totally bluebird. Time to see just how much I can cram into a day and still get home in time to make dinner for the family! [grin]

I've been trying to get in one of those elusive 4-sport-days that only happen at the beginning or end of winter. I really should have done it last week, but there were other things going on and it didn't happen, so I figured I'd better get it today or it wasn't going to happen this season. As usual I waited 'till the last minute and when I called around this morning I couldn't find anyone to climb rock with. [sigh] Well I figured that I could still manage a 3-sport-day, and that wasn't too shabby.

I loaded up the van with skis, ice gear and my bike and left the house around 9:30 heading up to Crawford Notch. I figured there had to be ice left to climb up there for sure and it turns out that I wasn't wrong...Willies actually looked pretty reasonable. I decided I'd get the ice out of the way first, hopefully before it was too warm. The trail looked as if no one had been up there this week, but it still was in good shape. I only postholed one or two times the whole way up. I had a snack in the sun, drank some Gatorade and headed up. Needless to say it was a lot like a snowcone in most places and there was a lot of snow, making it less like ice climbing and more like a slog. But it still was entertaining. There was a hole up near the very top with running water and a few cracks here and there, but overall it was fine. Even the walk-off trail wasn't too bad. The only hassle was the soft snow that kept balling up even with bot-plates on my crampons. Back at my pack I ate my chicken-sandwich and then walked back down to the van. I didn't see a soul up there.

looking up at Willies
looking down from the top of Willies
water at the top of Willies
looking up the Notch

Back at the van I drove back down to the Willey House and unloaded the bike. Checking the temperature it was 52! AMAZING...I changed into my bike gear and headed back up the Notch. There was a lot of salt on my side of the road in the bike-lane. Very annoying, but other than that the road was clear. I got to the top and continued down to Mt. Clinton Road to see if there was still enough snow up there to ski. Turns out there was still a lot of snow up there. On the way back I stopped at the top of the Notch to check out Elephant Head, which was certainly toast. Then I flew back down to the van, and changed out of the bike regalia and headed up the Notch in the van.

Elephant Head with bike

As I pulled into Mt Clinton Road there was a beautiful fox on the side of the road. I stopped to take a picture and as long as I sat there he just stood by the side of the road and looked at me. It was very cool! I parked right in front of the gate, pulled out the skis and headed down the road. There was a lot of snow but it was very soft and thus I was slow. I skied about a half hour out and turned around. That was enough for me for one day and I packed the skis back in the van and headed back home. As I rode by Humphrey's I realized that if I had brought my rock shoes I could have done some bouldering and that would have given me my goal. Oh well...I have something to strive for next year. fox on Mt. Clinton Rd
xc skis at Mt. Clinton Road

Tho the Ice Report is officially over I will say that Willies probably will be OK for a while longer as will Shoestring. Temps are supposed to drop for the next couple of days and that will help. I did look at Standard and though it looked bad and wasn't too excited about Dracula either. The best ice is likely to be up on Mt Washington for the rest of this season. I'm thinking rock and looking forward to the South Buttress early next week.

Enjoy your spring...



Ben Maxwell was in Tucks on Sunday and said there were a couple of reasonable lines.. I got an email from fellow guide Matt Shove who was up in Huntington Saturday. He climbed rock and said that in his opinion the ice on the mountain "has been set back to Zero!" and not 5 minutes later I saw a post her on FB by Ben Maxwell and Joe Cormier saying that they climbed 3 pitches of ice in Tucks Saturday. Needless to say that was ribbons of ice, in-between dirt and grass, but apparently it WAS ice! And then Paul McCoy posted 2 pix of what looked surprisingly like ice somewhere on the mountain. So, I have to assume that while there IS ice to be climbed, it's still fairly minimal. So there you have it...
Huntington Ravine
OUT since the warmup
Repentance
OUT
Standard Route
OUT
Dracula
OUT




Up on one of the Mount Washington Valley's finest crags and want to know what that climb you're looking at is? Or maybe you're on your way up from Boston and want to check out the Ice Report for your upcoming weekend plans. Or more likely, you're at work just want to daydream about your next adventure. Well if you have a smart phone handy, you can get to NEClimbs from anywhere you have cell service. While it doesn't offer every single feature of the site and it's not an "app", in mobile form, it does do a whole lot and is very useful. Here is the live link to the mobile version of NEClimbs:

http://www.neclimbs.com/mobile

Check it out and if you have issues on your specific phone, please feel free to let me know.


Join us and LIKE us on Facebook. I'll try and post some interesting pix every Thursday and the latest Ice Report in the season, tho certainly not the whole Report. Here's where you can check it out:

http://www.facebook.com/NEClimbs/



Have fun and climb safe,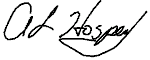 Al Hospers
The White Mountain Report
North Conway, New Hampshire
---
My once-keen analytical mind has become so dulled by endless hours of baking in the hot sun, thrashing about in tight chimneys, pulling at impossibly heavy loads, freezing my ass off.... so that now my mental state is comparable to that of a Peruvian Indian, well stoked on coca leaves..
Warren Harding