Like reading the White Mountain Report every week? Why not get it delivered to your e-mailbox every Thursday? All you have to do is subscribe. It's fast, painless, and best of all it doesn't cost you a dime!
CLICK HERE...

May 14, 2010

Hi Folks,

I've been "off" climbing books for a while now. It just seems to me they are all regurgitate the same basic basic premise ad nauseam. and the last thing I want to read is a reprint of an event that took place 50 years ago. Several people whose opinions I respect have told me that Steve House's new book, Beyond The Mountain, is a must read. I've been looking for something to read so when I was in IME the other day I picked up a copy. I must say that I agree, it is a very well done book. On top of that the quality of the book - the cover, the typesetting and the beautiful color pictures - make it one that you are assuredly want on your bookshelf.

Once I started reading, frankly I wasn't able to put it down! His writing is very introspective and spares him nothing. His list of accomplishments, both partnered and solo, are rather amazing. Only a very few alpinists, of any generation, have been willing to hang everything out there on the level that he has. A pretty good example of his level of confidence and ability was his solos of Repentance and Remission in a day last winter! Truly an impressive feat, even when held up against his much larger climbs in the Canadian Rockies and Himalaya. While his technical skills are certainly impressive, it is his ability to focus that probably is what gives him the ability to do what he does.

Like all serious alpinists, the longer he puts himself in harms way in this manner, the greater odds for something to happen. Many of House's contemporaries, like the late Alex Lowe, have met their end in incidents that have nothing to do with the actual climbing. Considering his resume one might think it surprising that it hasn't happened yet.

Just as I was finishing the book I heard that House had been severely injured in an accident on Greenwood-Locke route on the north face of Mt. Temple in the Canadian Rockies. His list of injuries include "5 broken ribs, 2 broken in 2 places, collapsed rt lung, 2 minor fractures in my pelvis, and five minor fractures of various bits of my spine"! If you want to read the very dry personal account of the episode you can read it here:

http://www.stevehouse.net/Site/Training_Blog/Entries/2010/5/9_Fall_off_Mount_Temple.html

What he doesn't discuss, somewhat surprisingly, is what he was doing when the fall happened. He only describes how 5 pieces of rock gear all failed as he fell and the results. Only the rope catching in what he describes as "a stamped-out in a snow-mushroom" sparing him from total disaster. I also find it interesting, and I am NOT being critical, that he had no problem using a cell phone to call in the rescue helicopters to get him off the mountain and to the ER in Banff in near record time.

The fact that he is able to post about the incident on his blog seems to mean that he is on the mend. I sincerely hope that he recovers soon. I'd be willing to bet that as soon as he is healed up, and maybe before, he will be back out climbing on the leading edge of contemporary alpinism.

Here are a couple of pics that I took of him climbing Dracula during the 2004 Ice Fest. He was taking a no-hands rest in the middle of the climb. Enjoy...

comfortable on Dracula
no-hands!



Ben Maxwell was in Tucks on Sunday and said there were a couple of reasonable lines.. I got an email from fellow guide Matt Shove who was up in Huntington Saturday. He climbed rock and said that in his opinion the ice on the mountain "has been set back to Zero!" and not 5 minutes later I saw a post her on FB by Ben Maxwell and Joe Cormier saying that they climbed 3 pitches of ice in Tucks Saturday. Needless to say that was ribbons of ice, in-between dirt and grass, but apparently it WAS ice! And then Paul McCoy posted 2 pix of what looked surprisingly like ice somewhere on the mountain. So, I have to assume that while there IS ice to be climbed, it's still fairly minimal. So there you have it...
Huntington Ravine
OUT since the warmup
Repentance
OUT
Standard Route
OUT
Dracula
OUT


Sale of Cathedral Ledge and Mount Washington panoramic prints to benefit Kismet Rock Foundation. Local photographer and Kismet Rock Foundation Board Member Brian Post is offering two panoramic prints to benefit the North Conway, NH non-profit. $100 from the sale of each print will be donated to Kismet with a goal of $1700 hoping to be reached by July 1. See this page on Brian's website for ordering information and print previews:

http://www.brianpostphoto.com/kismet.html


It was a rather unproductive weekend due to the weather. We had a cold and very windy Saturday and Sunday, keeping me from doing much more than doing some schlep-work on a mountain bike trail near the house. It's really to have 30 MPH winds and spitting snow after we've had such a really nice spring. So when the predictions were for a sunny day on Tuesday, regardless of a hard freeze on Monday night, a bunch of us jumped at the opportunity to go back to Found Ledge.

Brad and I met Joe & judy Perez at the pulloff on the Kanc at 10 AM. A bit of a late start, but we were all concerned that it was going to be a cold start. Fortunately that wasn't the case and the cloudless morning warmed up right away. The surprising thing was to find 2 cars already parked at the pulloff! I thought that one belonged to Jerry Handren, but none of us recognized the other. Regardless we suited up and hiked up the now well remembered trail.

The previous week we had gone up and climbed 2 nice climbs on the little slab in between the two larger cliffs. We all had noticed what looked like a neat line that went up right between them, just right of a small right facing corner. It had many of the same knob-features as the climb on the right, Cast Of Chickenheads. and even better it wasn't covered with the moss! So we brought a drill, a couple of ropes, draws and our bolting gear.

By the time we got to the base of the slab temps had warmed up to at least the upper 60's and there were no clouds in sight. Really a perfect day for being outside. On top of that the night's freeze had obviously knocked the bugs back a notch or two Sweet... I climbed Cast and set up a pair of fixed lines so Brad and I could use our GriGri's to move up and down and clean the line with wire brushes. Fortunately it didn't take very long. We all had some ideas as to the bolt placements and so Judy climbed the route on toprope and marked where they should be. Then Joe climbed it and rapped down., rechecking the situations and placing all the bolts. It really didn't take very long at all.

It turned out that Tuesday was Judy's 67th birthday and so we all agreed it was fitting that she should get to do the FA. (Happy birthday Judy.) Brad did the belaying honors and she made short work of it. Brad lowered her down and she pulled all the gear. We'd all figured that it might be a little harder than a 5.7 and she felt it was probably an 8, due to a thin start and somewhat thin section at about 2/3 height. I jumped on it next and agreed with her grading. Here is a route description:

Name: Brilliant! - 5.8 - 25 meters
Directions: Park at the huge downed tree 1 mile south of the intersection of Passaconaway Road and the Kanc. Walk into the woods past the tree and follow an obvious wash left for about 3-4 minutes. At a running stream hike uphill on the right side of the stream for about 10 minutes. Where the stream forks, take the right fork. In another 3-5 minutes there is a cairn in the stream-bed. Cross the stream here and go up the bank to where the forest thins and continue up the hill, following the stream from above. You should come out right near a little slab which is between 2 larger cliffs. There are 3 bolted routes on the slab and Brilliant! is the one in the middle.

Description: A fun moderate climb on very textured rock and knobs with some really neat features.

Pitch 1: Follow the bolts up and right of a small right-facing corner. The main crux is the start, but you can start over right and traverse in to the first bolt on some easier shelves from the start of Cast of Chickenheads. There is also a smaller crux at about 3/4 height where it gets thin. There is a 2 bolt anchor to the left at about 25 meters on easier ground.

Gear: 8 draws

Descent: rappel with a single 60 meter rope

History: May 11, 2010 - Judy and Joe Perez, Al Hospers, Brad White

Here's a few pics from the day:

Joe Perez drilling
check out that granite dust
Judy leading Brilliant!
just below the thin moves
a large trillium

We had a fun day putting up this route and playing on the other climbs on the slab. While we all agree that it's unlikely to become a real destination, Found Ledge has some fun and entertaining climbs on the slab that any climber who can lead up to 5.9 will enjoy. It's a neat location and well worth the visit.


The BugCON status was back down to at a reasonable 2 most of this week, but is back to a 3 now. I was at White's Ledge on Thursday and they were pretty brutal most of the day at the base of the climbs out of the breeze. Bug dope has become a necessity, not an option!


To promote successful nesting by NH state-threatened Peregrine Falcons, temporary access restrictions are currently posted at the following New Hampshire cliff sites through August 1, 2010:

Cathedral Ledge (north end only), Bartlett, NH
Eaglet Spire (and adjacent walls), Franconia, NH
Frankenstein (lower south-facing wall), Harts Loc., NH
Holts Ledge, Lyme, NH
Owls Head (see signs on site for closed section), Benton, NH
Painted Walls, Albany, NH
Rattlesnake Mtn. (Summit Cliff only), Rumney, NH
Square Ledge, Albany, NH
Sugarloaf Mtn., Benton, NH

These postings are subject to change as conditions warrant.  Printed material suitable for posting will be distributed to field offices, climbing schools, and recreational outlets.  Your cooperation is essential to the success of this effort.  Share the cliffs with wildlife!

- Chris Martin, Senior Biologist, NH Audubon


As the snow happily disappears and the sun and warmth bring with it time on the rock and trails, we'd like to enhance your experience with a new pack or accessory.  So through May 31st, find the Lowe Alpine product that best suit your needs and enjoy 25% off the entire purchase. Click the link HERE and enjoy...


Up on one of the Mount Washington Valley's finest crags and want to know what that climb you're looking at is? Or maybe you're on your way up from Boston and want to check out the Ice Report for your upcoming weekend plans. Or more likely, you're at work just want to daydream about your next adventure. Well if you have a smart phone handy, you can get to NEClimbs from anywhere you have cell service. While it doesn't offer every single feature of the site and it's not an "app", in mobile form, it does do a whole lot and is very useful. Here is the live link to the mobile version of NEClimbs:

http://www.neclimbs.com/mobile

Check it out and if you have issues on your specific phone, please feel free to let me know.


Join us and LIKE us on Facebook. I'll try and post some interesting pix every Thursday and the latest Ice Report in the season, tho certainly not the whole Report. Here's where you can check it out:

http://www.facebook.com/NEClimbs/



Have fun and climb safe,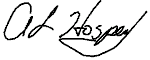 Al Hospers
The White Mountain Report
North Conway, New Hampshire
---
if your going to solo, fall early
Jim Donini