Like reading the White Mountain Report every week? Why not get it delivered to your e-mailbox every Thursday? All you have to do is subscribe. It's fast, painless, and best of all it doesn't cost you a dime!
CLICK HERE...

June 17, 2010

Hi Folks,

No real Report today, sorry about that. Totally over the top with work and gigging. Frankly I haven't been this busy since 3 winters ago when I played 16 consecutive nights of music and guided 9 consecutive days. The difference this time is that I'm having to drive back and forth all over the state of NH, adding 3+ hours onto each gig. [sigh] On Tuesday, my 1 day off, I did get out to take the drummer in the band out to Echo Roof for his first rock climb ever. It's one of my favorite things to be a part of the excitement when someone climb's for the first time and enjoys themselves. He really enjoyed himself and it was a blast for me as well.

I hope to be back on schedule with a full report next week. Have a great weekend. It looks as if the weather will be good.



Shoestring was climbed by multiple parties today! Not that there was a ton of ice on it! The Tablets at Lake Willoughby were climbed today by Alden Pellett and a partner! Ice is busting out all over the place, anywhere there is water flowing!!! Stay tuned folks. Everything is in the process of rapid change right now. It didn't get above 25 degrees all day Friday and 22 on Saturday here in the Valley. It is surely colder up in the Notch. I would bet that at this rate by Sunday things will have radically changed, for the better!
Huntington Ravine
building rapidly
Repentance
OUT
Standard Route
OUT, but it's building
Dracula
OUT


State of the bugs is spotty. Some places it's as bad as I've ever seen, some not so bad. My yard falls into camp 1, but Echo Roof on Tuesday was a 2. Go figure. For now BugCON status is at a 4. Hoping for relief soon...


To promote successful nesting by NH state-threatened Peregrine Falcons, temporary access restrictions are currently posted at the following New Hampshire cliff sites through August 1, 2010:

Cathedral Ledge (north end only), Bartlett, NH
Eaglet Spire (and adjacent walls), Franconia, NH
Frankenstein (lower south-facing wall), Harts Loc., NH
Holts Ledge, Lyme, NH
Owls Head (see signs on site for closed section), Benton, NH
Painted Walls, Albany, NH
Rattlesnake Mtn. (Summit Cliff only), Rumney, NH
Square Ledge, Albany, NH
Sugarloaf Mtn., Benton, NH

These postings are subject to change as conditions warrant.  Printed material suitable for posting will be distributed to field offices, climbing schools, and recreational outlets.  Your cooperation is essential to the success of this effort.  Share the cliffs with wildlife!

- Chris Martin, Senior Biologist, NH Audubon


Up on one of the Mount Washington Valley's finest crags and want to know what that climb you're looking at is? Or maybe you're on your way up from Boston and want to check out the Ice Report for your upcoming weekend plans. Or more likely, you're at work just want to daydream about your next adventure. Well if you have a smart phone handy, you can get to NEClimbs from anywhere you have cell service. While it doesn't offer every single feature of the site and it's not an "app", in mobile form, it does do a whole lot and is very useful. Here is the live link to the mobile version of NEClimbs:

http://www.neclimbs.com/mobile

Check it out and if you have issues on your specific phone, please feel free to let me know.


Join us and LIKE us on Facebook. I'll try and post some interesting pix every Thursday and the latest Ice Report in the season, tho certainly not the whole Report. Here's where you can check it out:

http://www.facebook.com/NEClimbs/



Have fun and climb safe,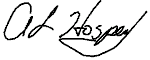 Al Hospers
The White Mountain Report
North Conway, New Hampshire
---
If it weren't for egos, some of the greatest accomplishements of climbing would never have happened.
Michael Kennedy