Like reading the White Mountain Report every week? Why not get it delivered to your e-mailbox every Thursday? All you have to do is subscribe. It's fast, painless, and best of all it doesn't cost you a dime!
CLICK HERE...

July 1, 2010

Hi Folks,

Step right of the crack, put your left foot on the nubbin by your right knee, press through and rock over to where you can reach that sidepull way out on the right, NO NO on the RIGHT, now smear your right toe on that solution pocket by your knee and stand up so you can match both hands on that tiny crimper that's just below the slot where you'll need to place that number 3 RP to keep you out of groundfall range.

BETA... You love it or hate it. Regardless of your preference, climb enough and you're certainly going to hear it. Shoot - depending on the partner you might even get a steady stream of it as you climb, regardless of whether you're leading or seconding. Sure, a suggestion for a piece of essential gear by someone who has done a route before can be very useful. If you've never done Loose Lips you might appreciate someone mentioning that the purple Metolius TCU and a couple of very small nuts can be very useful to bring along. But, you might not appreciate anything close to the first paragraph above.

Over the years I've found that there is nothing more confusing to beginners than the running dialog of BETA that is so often proffered by what seems to be everyone around them. What's even more amazing is when people who have never climbed a particular route, and who can often barely climb themselves climb, offer up all manner of suggestions. It's interesting how someone standing on the ground, or even occasionally on another climb 40' away, can feel so compelled to try and get someone to climb in a particular way.

Over the years I've made the somewhat-conscious decision not to offer suggestions about how to make a particular move on a climb unless I was directly asked. Especially with beginners... Allowing a fledgling climber to make at least the first attempt on a route, if not a series of moves, without comment lets them focus on what they have to do and not be distracted by what they think you want them to do. If they make the move without my help they feel really good, even if they don't do it particularly well. If they flail for a while, then you I might offer a suggestion or two, remembering that very often what works for me may not work for then for them; for a wide variety of reasons - not the least of which are strength, weight, balance, experience...you name it.

And oh yeah. In my personal experience I really do think that keeping BETA to myself may have helped preserve my marriage. Your mileage may vary...



In spite of the crazy swings in the weather this month, including a 70+ degree day or two, there is still some lower elevation ice to be climbed. Not all that much mind you, but there is some. Needless to say you should be careful of the undermining and delaminating that certainly is taking place and be sure to check out at what's above you. But climbs that aren't in direct sun all day or that are huge, like Dracula and Standard Route, still have some life in them. As far as the Ravines, there are options up there as well. That said, I'm not counting on more than another week or so out of this season, at least down here. That's especially true if the prognosticators are right about temps being in the upper 40's+ for much of next week!
Huntington Ravine
options
Repentance
OUT
Standard Route
OK
Dracula
OK

BTW - happy July 4th. Looks like the weather is going to be good. I hope you have a very fun and safe one.


Poogie Bell, one of my all time favorite drummers who happens to play with Marcus Miller, posted this thought on his web site.

"If it's stopping you from moving forward, let it go."

I love it... Made it my mantra for the week.


In some places the bugs are no problem at all. In others it's as bad as I've ever seen it. What makes the difference? I have absolutely no idea. What I do know is that I'm keeping the bug dope in the back for the time being. YMMV...


To promote successful nesting by NH state-threatened Peregrine Falcons, temporary access restrictions are currently posted at the following New Hampshire cliff sites through August 1, 2010:

Cathedral Ledge (north end only), Bartlett, NH
Eaglet Spire (and adjacent walls), Franconia, NH
Frankenstein (lower south-facing wall), Harts Loc., NH
Holts Ledge, Lyme, NH
Owls Head (see signs on site for closed section), Benton, NH
Painted Walls, Albany, NH
Rattlesnake Mtn. (Summit Cliff only), Rumney, NH
Square Ledge, Albany, NH
Sugarloaf Mtn., Benton, NH

These postings are subject to change as conditions warrant.  Printed material suitable for posting will be distributed to field offices, climbing schools, and recreational outlets.  Your cooperation is essential to the success of this effort.  Share the cliffs with wildlife!

- Chris Martin, Senior Biologist, NH Audubon


Up on one of the Mount Washington Valley's finest crags and want to know what that climb you're looking at is? Or maybe you're on your way up from Boston and want to check out the Ice Report for your upcoming weekend plans. Or more likely, you're at work just want to daydream about your next adventure. Well if you have a smart phone handy, you can get to NEClimbs from anywhere you have cell service. While it doesn't offer every single feature of the site and it's not an "app", in mobile form, it does do a whole lot and is very useful. Here is the live link to the mobile version of NEClimbs:

http://www.neclimbs.com/mobile

Check it out and if you have issues on your specific phone, please feel free to let me know.


Join us and LIKE us on Facebook. I'll try and post some interesting pix every Thursday and the latest Ice Report in the season, tho certainly not the whole Report. Here's where you can check it out:

http://www.facebook.com/NEClimbs/



Have fun and climb safe,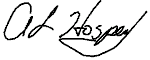 Al Hospers
The White Mountain Report
North Conway, New Hampshire
---
Climb Now, Work Later.
DMM slogan