Like reading the White Mountain Report every week? Why not get it delivered to your e-mailbox every Thursday? All you have to do is subscribe. It's fast, painless, and best of all it doesn't cost you a dime!
CLICK HERE...

July 8, 2010

Hi Folks,

WHEW - It's been hard to get past the heat as a topic of conversation lately. No question 'bout it, it's been really brutal these past several days. My understanding is that the local canoe & kayak rental businesses were pretty much sold out last weekend, and I am not at all surprised. Needless to say, everyone that I know has been spending as much time as possible at the lakes or river. On Monday there were cars parked at every possible swimming hole on the Swift River on both the Kanc and Passaconaway Road, not to mention up and down 302 on the Saco.

I didn't see all that many folks on the cliffs this past weekend, especially on Whitehorse. It's not all that surprising, considering that it's a convection oven. This week has been pretty slow as well, at least during the day. The locals have taken to waiting 'till the later afternoon to even attempt to get out, or at least keep to the places where they're in the shade most of the time or have the ability to get wet quickly.

Two popular places are Attitash Crag and the new area on the far left side of Humphrey's Ledge. Attitash Crag has 30+ routes ranging from 5.5 to 5.12. In general all of the belays and starts to the routes are in the shade. Plus if you get hot you can jump in the river to cool off and be back climbing in 5 minutes! Highly recommended...

Humphrey's Ledge has always been a popular crag in the early Spring and late Fall. With the addition of the new area on the far left past Cakewalk, Humphrey's is rapidly becoming a destination in the summertime as well. With all of the belays and starts to the climbs in the shade, you can climb and be fairly comfortable. Currently with 16 climbs ranging from 5.4 to 5.10c, and most in the 5.8/9 range, there is plenty to do. I guided there last week and it took all day to do pretty much all of the climbs. While the river is not as close to the climbs as it is at Attitash, you can still get there in a very short drive up West Side Road to the Saco Crag parking area or a bit further to First Bridge in the opposite direction.

As is often the case in the Mount washington Valley, neither of these areas are setup for toproping. However, in some cases you can lead one climb and use that anchor to TR an adjacent one. It's important to also note that altho most of the climbs at both areas feature lots of bolts, in all but a few cases some amount of traditional gear is required. Neither of these are sport areas!



Was at Frankenstein this morning with IMCS owner Brad White. With temps in the low 40's, needless to say everything was pouring water. We climbed the first pitch of Standard Route on the right side. That was good but the middle had large holes with lots of water pouring out PLUS there was ice coming off the upper fangs. With warm weather in the predictions for the next few days it may be best to not count on lower elevation climbing until it gets cold again. That said, with all the water in the system right now we should be in great shape as soon as the temps do drop.
Huntington Ravine
reforming
Repentance
OUT
Standard Route
OUT
Dracula
OUT

It looks as if the temps may moderate later this week and we could even get some much-needed rain. In the meantime be sure to keep yourself hydrated. I have been out on the bike a lot recently and it's been OK as long as I drink enough. I consumed about a gallon of water on a road-bike ride over Bear Notch and up the Kanc on Monday. It's great that there is water at all of the campgrounds on the Kanc and at the Colbath House just west of Bear Notch Road.

Stay cool as best you can and enjoy yourself this summer.


Bugs have really dropped off over the past week. Even up in the deep woods above Cathedral & Whitehorse they aren't bad enough for the heavy duty bug dope I was using a few weeks ago. Unless of course you are out right at dusk when the mosquitoes come out to play! There are a few black flies around, but they are mostly all gone. Thus I've dropped the BugCon rating all the way back to a 1! Enjoy it...


To promote successful nesting by NH state-threatened Peregrine Falcons, temporary access restrictions are currently posted at the following New Hampshire cliff sites through August 1, 2010:

Cathedral Ledge (north end only), Bartlett, NH
Eaglet Spire (and adjacent walls), Franconia, NH
Frankenstein (lower south-facing wall), Harts Loc., NH
Holts Ledge, Lyme, NH
Owls Head (see signs on site for closed section), Benton, NH
Painted Walls, Albany, NH
Rattlesnake Mtn. (Summit Cliff only), Rumney, NH
Square Ledge, Albany, NH
Sugarloaf Mtn., Benton, NH

These postings are subject to change as conditions warrant.  Printed material suitable for posting will be distributed to field offices, climbing schools, and recreational outlets.  Your cooperation is essential to the success of this effort.  Share the cliffs with wildlife!

- Chris Martin, Senior Biologist, NH Audubon


Up on one of the Mount Washington Valley's finest crags and want to know what that climb you're looking at is? Or maybe you're on your way up from Boston and want to check out the Ice Report for your upcoming weekend plans. Or more likely, you're at work just want to daydream about your next adventure. Well if you have a smart phone handy, you can get to NEClimbs from anywhere you have cell service. While it doesn't offer every single feature of the site and it's not an "app", in mobile form, it does do a whole lot and is very useful. Here is the live link to the mobile version of NEClimbs:

http://www.neclimbs.com/mobile

Check it out and if you have issues on your specific phone, please feel free to let me know.


Join us and LIKE us on Facebook. I'll try and post some interesting pix every Thursday and the latest Ice Report in the season, tho certainly not the whole Report. Here's where you can check it out:

http://www.facebook.com/NEClimbs/



Have fun and climb safe,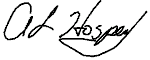 Al Hospers
The White Mountain Report
North Conway, New Hampshire
---
If you got the f****n' spirit you rock, if you don't.....you're a sport climber
Leonard Coyne