Like reading the White Mountain Report every week? Why not get it delivered to your e-mailbox every Thursday? All you have to do is subscribe. It's fast, painless, and best of all it doesn't cost you a dime!
CLICK HERE...

July 15, 2010

Hi Folks,

It's amazing that we've gone from crazy bad mosquitoes and blackflies, and more ticks than usual in some places, to hardly any of those bad boys & girls... When I've been out climbing, hiking or on the mountain bike this past week or 10 days I've seen hardly any of those pests. That's encouraged me to lower the BugCON rating to a 1! That said there is still one very annoying pest out there that I can find no repellant for and that's the ever-annoying DEER FLY. I don't have any idea why these guys are so prolific this summer, but they are.

Fortunately they don't seem to be everywhere, just in certain locations - one of those being around my house! It's been hard to put the dog out on the run because these pests don't seem to care if it's a human or a dog. Whatever it is, they just want to bite it. Walking around the block there is one place where they seem to congregate. If you walk through there you will get attacked! go figure. I was out on the mountain bike with a friend a up behind Whitehorse Ledge few days ago and they were really bothering both of us. As we hammered up a logging road at about 9 mph I could see a swarm of them behind my friend's helmet, trailing him like a pack of rabid dogs waiting to pounce. Even when we were flying downhill they stayed on out tail. They were relentless. It was only when we came out of the woods and headed back home at around 20 mph that we were able to finally shake them. SHEESH...

I got a call from the climbing school (IMCS) on Monday afternoon asking if I was able to guide for a half-day on Tuesday. I'd made plans to get out on the rock, but hey when money calls... Turns out that the client was a Brit, was in town to "play music on Tuesday night" and he wanted to try his hand at climbing. He'd never done it before and only had Tuesday morning. I said sure, why not... So I met him at the school at 9 on Tuesday morning and we decided to go over to Echo Roof on Whitehorse where I could set up several ropes and get him a bunch of climbing in a relatively short time.

Turns out that it was Gary Foot (www.garyfoot.com) He is the drummer and occasional sax player with Joan Armatrading. They were in town to play at the Stone Mountain Art Center in Brownfield on Tuesday night as a part of an 11 month world tour! I haven't really paid that much attention to her music over the years, but I know a lot of folks who hold her in very high regard and she must be good. Heck, she's been popular for 36+ years and that's quite a run in the music business...

I set up a couple of ropes under Echo Roof and we went to work. As always for beginners I do a little footwork clinic. He was in great shape and tho he'd never climbed he had a good sense of balance so that wasn't any problem. However, as he was moving around about 4 feet up on the rock I realized that there were a couple of small rocks right below him and if he slipped he could easily twist an ankle. Not only would it be a problem for him in the middle of a tour I didn't want to be the guy who had to explain it to the tour manager, or God forbid Joan, so I gave him a spot. [wry grin] He didn't have a problem, WHEW, and easily picked up the foot-trust thing so we moved onto actual climbing. I've talked about how nice Echo Roof is for guiding in previous Reports. You can use a single 60 meter rope and do a lot of nice different lines of varying difficulties, so it's perfect for working with groups or beginners.

Gary did a great job. Just as I expected he got better with each climb and I could tell that he was really enjoying the experience. But the really cool thing was the conversation... Like me, he spends time thinking about his craft and how it intersects with his life. Both of us kept drawing parallels between climbing, music, and life in general. We talked about the importance of focus, balance, breathing, control...everything. It was a very enlightening morning for both of us. He only had a hard cut-off time of 1 which came way too early for both of us. As he had to get out to Stone Mountain for the sound check at 2 I decided to give him a ride back. It gave us the time to chat more and listen to some music. Turns out that we have a similar eclectic taste for jazz, rock, pop and Texas swing. Pretty cool stuff!



Ben Maxwell was in Tucks on Sunday and said there were a couple of reasonable lines.. I got an email from fellow guide Matt Shove who was up in Huntington Saturday. He climbed rock and said that in his opinion the ice on the mountain "has been set back to Zero!" and not 5 minutes later I saw a post her on FB by Ben Maxwell and Joe Cormier saying that they climbed 3 pitches of ice in Tucks Saturday. Needless to say that was ribbons of ice, in-between dirt and grass, but apparently it WAS ice! And then Paul McCoy posted 2 pix of what looked surprisingly like ice somewhere on the mountain. So, I have to assume that while there IS ice to be climbed, it's still fairly minimal. So there you have it...
Huntington Ravine
OUT since the warmup
Repentance
OUT
Standard Route
OUT
Dracula
OUT

Gary was kind enough to invite me to the show that night and fortunately I was able to attend. It was a great performance by everyone and the packed house was very attentive totally and completely appreciative. BTW, if you haven't been to a show there, do so. It is a fantastic venue. I was really blown away by the musicality of Joan and her trio. I had no idea that Joan was such an accomplished guitarist. I thought of her as an acoustic performer, but in fact she only played acoustic guitar once the whole evening. She can really play excellent blues and rock guitar. Tho I couldn't tell you names of her tunes, throughout the show I kept recognizing tunes that I'd heard over the years. Great stuff...

After the show I hung out with Gary for a while backstage afterwards. We both wished he had a bit more time so we could climb again and play some music together. It was a very special time and could not have been better for us both. Funny how life works and can bring people together in ways you would never expect. Go figure huh?


BugCON has been lowered to a 1 and hopefully will stay there for the duration. Bring some bug dope for the deep woods, but for everywhere else you should be good to go.it...


To promote successful nesting by NH state-threatened Peregrine Falcons, temporary access restrictions are currently posted at the following New Hampshire cliff sites through August 1, 2010:

Cathedral Ledge (north end only), Bartlett, NH
Eaglet Spire (and adjacent walls), Franconia, NH
Frankenstein (lower south-facing wall), Harts Loc., NH
Holts Ledge, Lyme, NH
Owls Head (see signs on site for closed section), Benton, NH
Painted Walls, Albany, NH
Rattlesnake Mtn. (Summit Cliff only), Rumney, NH
Square Ledge, Albany, NH
Sugarloaf Mtn., Benton, NH

These postings are subject to change as conditions warrant.  Printed material suitable for posting will be distributed to field offices, climbing schools, and recreational outlets.  Your cooperation is essential to the success of this effort.  Share the cliffs with wildlife!

- Chris Martin, Senior Biologist, NH Audubon


Up on one of the Mount Washington Valley's finest crags and want to know what that climb you're looking at is? Or maybe you're on your way up from Boston and want to check out the Ice Report for your upcoming weekend plans. Or more likely, you're at work just want to daydream about your next adventure. Well if you have a smart phone handy, you can get to NEClimbs from anywhere you have cell service. While it doesn't offer every single feature of the site and it's not an "app", in mobile form, it does do a whole lot and is very useful. Here is the live link to the mobile version of NEClimbs:

http://www.neclimbs.com/mobile

Check it out and if you have issues on your specific phone, please feel free to let me know.


Join us and LIKE us on Facebook. I'll try and post some interesting pix every Thursday and the latest Ice Report in the season, tho certainly not the whole Report. Here's where you can check it out:

http://www.facebook.com/NEClimbs/



Have fun and climb safe,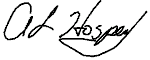 Al Hospers
The White Mountain Report
North Conway, New Hampshire
---
You put up with the grind of work or school as long as you can or is required. But then, one day, the phone rings one too many times, or the line at the gas pumps seems unending. The air smells bad. The food foul. 'Enough of this' you cry. You grab your ice tools and are gone.
Duane Raleigh