Like reading the White Mountain Report every week? Why not get it delivered to your e-mailbox every Thursday? All you have to do is subscribe. It's fast, painless, and best of all it doesn't cost you a dime!
CLICK HERE...

September 9, 2010

Hi Folks,

So here we are on 909, the week after Labor Day, and summer is now officially over. WHEW...that was quick. I guess it's because it was a great summer and my family and I were busy all the time. Regardless, it's always a shock to my system to realize that rock/cycling season is winding down. Not to say that we don't have a fair amount of time left before actual snow and ice is upon us in the lower elevations, but the writing is most certainly on the wall - or at least on the foliage... That's right folks. In upper elevations and some hollows, I'm already starting to notice a change in the leaves. Shucks - it won't be more than a few weeks before the time of the leaf-peeper will be upon us.

So for a limited amount of time prior to the foliage season, the Valley will be ours again. And by ours of course i mean locals... Unlike some locals, I have absolutely no issue with the visitors. After all, this entire area's income is built upon tourists. I wouldn't get any guiding if it weren't for folks coming up here from some place else. For the most part, locals don't hire guides. And the web sites I create and manage are directed at folks from away coming up and recreating. Even the music I play locally is for folks who are up here on vacation. It's a destination for folks from "away", and I knew it before I moved up here. Some folks bitch about it, but frankly I am well aware of where my toast is buttered. Not to say I don't enjoy this between season period where things slow down. I can get a seat at a Delaney's on a Friday or Saturday night with no waiting, it doesn't take me a half-hour to drive down the strip, I can ride my bike around the Bear Notch Loop and not see 100 cars, and I can walk up to almost any climb on Cathedral of Whitehorse and jump right on it. A similar thing takes place in the early spring, between snow/ice season and the 4th of July, but it's not quite as pronounced. There simply isn't the frenzy that Labor Day induces.

As far as climbing, the bike & hiking goes, fall is a very special time. As long as we don't have a rainy fall it's one of the best times to be out. The crisp air and the beautiful colors make it very special. Couple that with the almost absolute lack of any types of annoying bugs and perfection is almost attained. Of course being out on the road bike while there are folks are here driving around with their eyes on the leaves and not on the road is not such a great idea. After all, that's one of the main reasons I own a mountain bike and an orange vest to fend off hunters. I'm not sure which is worse, the hunters when I'm out in the woods on the bike or the distracted drivers when I'm on the road bike. Regardless, there is lots of fun stuff to do up here before the snow and ice settles in.

Now my better half is quick to point out that while there certainly IS a lot to do, it should revolve more around getting things done around the house that I have so masterfully put off all summer while I've been enjoying all the nice days on the bike, in the woods or on the cliffs. Stuff like stacking wood, power washing the deck, sealing the driveway, putting the garden to bed and the like. Sheesh, a home owner's work is never done! Of course I will find the time to get out and climb regardless. It's just too nice!



Everything is in the process of rapid change right now. It hasn't gotten above 25 degrees all day (Friday) here in the Valley, it is surely colder up in the Notch. I would bet that at this rate by Sunday things will have radically changed, for the better! Although there was more ice in Crawford Notch on Wednesday than last week, IMO there was nothing climbable. A few folks have made the hike up into the Ravines, but things are fairly thin up there as well. A few days ago I saw pictures of a friend climbing the Open Book in Tucks. I asked about gear and they said that while climbable, it was basically unprotectable! Doesn't sound like much fun to me, but of course YMMV...
Huntington Ravine
some ice, but thin
Repentance
OUT
Standard Route
OUT, but it's building
Dracula
OUT

I went out guiding last Sunday with an 11 year old boy from Connecticut. He had done a little climbing and his dad wanted to get him out more. His dad had teh idea that it would be best for him to go on his own, not with a parent. There are plusses & minuses to this and I'm never sure which way works best. It really does depend on the kid. I've had it work good and bad with different children. I felt like I made a good connection with the boy and we talked about what he would like to do and it seemed like the first pitch of Beginner's on Whitehorse would be a good place to start. After I led it, he basically ran up the climb, forcing me to haul the rope up like a madman just to keep up with him. I got him to take another couple of passes on the route, but when it came time for me to lead the second pitch he wouldn't go higher. While he liked the climbing, he simply didn't want to go any higher than one pitch off the ground.

We took a break and then walked over to Sea Of Holes. I led up the first pitch and brought him up. Again he ran up the climb, but wouldn't go higher. It was funny... At the start of the climb he would say that he WAS going to do it, but then when I would get ready to lead the second pitch he would say very firmly; "NO, I want to go down." I made sure that he knew that was OK, and we rapped down together on a spider. He seemed so adamant that I didn't want to push him on it, so the day finished out doing a lot of climbing a lot of first pitches. We did Standard up to the Toilet Bowl, the first pitch of Slabs Direct and another pitch that's probably the start to 9th Wave. All in all he did great, it was just the thought of that second pitch that got him. That said he went out the next day with a younger one of our guides and with a little coaxing he finally felt comfortable to overcome his fear and get up a couple of pitches on the slabs. I'm happy that he was able to get past his block and I'm sure that the confidence it gave him will carry him through lots of things in his life.


Local reporter and music buff Tom Eastman has been undergoing a rigorous round of chemotherapy and radiation treatments to address throat cancer. It has been a tough row to hoe, but he seems to be coming through it. A committee of friends and businesses has formed the Tom Eastman Relief Fund to raise money to help with Tom's expenses. On Saturday, September 11th, a Tom-A-Palooza Party will be held at Cranmore Resort in honor of Tom. The night will be filled with food, music and a silent auction and all funds raised will benefit the Tom Eastman Relief Fund.  Three hundred tickets will be sold for $40 each. Tickets will be on sale at the following locations: The Conway Cafe in Conway, NH; Badger Realty in North Conway and in Jackson, NH; The MWV Chamber Office in North Conway, NH. The fund-raiser will be held at Cranmore Resort on from 5-11 p.m. It includes an exceptional buffet provided by the 23 Valley Originals restaurants, live entertainment (Davey Armstrong and Dennis O'Neil from 5-6 in the Tavern, Jon Sarty and the White Mountain Boys from 5:30 to 7 p.m. under the big tent, and Audio Kickstand from 8-11 p.m. under the big tent), a silent and live auction from 5 to 8 p.m., raffles, and plenty of fun and surprises.


Other than a new crop of Ladybugs, there are hardly any bugs to be found.


Up on one of the Mount Washington Valley's finest crags and want to know what that climb you're looking at is? Or maybe you're on your way up from Boston and want to check out the Ice Report for your upcoming weekend plans. Or more likely, you're at work just want to daydream about your next adventure. Well if you have a smart phone handy, you can get to NEClimbs from anywhere you have cell service. While it doesn't offer every single feature of the site and it's not an "app", in mobile form, it does do a whole lot and is very useful. Here is the live link to the mobile version of NEClimbs:

http://www.neclimbs.com/mobile

Check it out and if you have issues on your specific phone, please feel free to let me know.


Join us and LIKE us on Facebook. I'll try and post some interesting pix every Thursday and the latest Ice Report in the season, tho certainly not the whole Report. Here's where you can check it out:

http://www.facebook.com/NEClimbs/



Have fun and climb safe,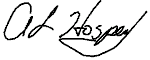 Al Hospers
The White Mountain Report
North Conway, New Hampshire
---
If you got the f****n' spirit you rock, if you don't.....you're a sport climber
Leonard Coyne