Like reading the White Mountain Report every week? Why not get it delivered to your e-mailbox every Thursday? All you have to do is subscribe. It's fast, painless, and best of all it doesn't cost you a dime!
CLICK HERE...

November 11, 2010

Hi Folks,

I've been talking with some friends and I've realized that it's not just my son, but a lot of kids these days are mostly oblivious as to where they are most of the time. In Lewis' case I think that it comes from our allowing him to read or play a hand-held video game whenever we are going somewhere in the car or from my doing all the leading when we're out for a hike or bike ride. Lately I've been trying to change that. I've taken to making him direct us when we're in the car and having him lead the way home whenever we are out for a hike. It's made for some interesting experiences...

Going out this weekend in the car I made him navigate us to and from the grocery store and Walmart. Then on Sunday we took a hike over to Guide's Wall, a rarely visited crag located between Cathedral and Whitehorse. Surprisingly enough I had only been over there once in all the time I've lived up here. The rock isn't particularly great, so the attraction quotient is low. But as we only had a little over an hour to get out, it seemed like an interesting place to go.

I go over there by hiking the path that connects between Cathedral & Whitehorse, continue straight past the turnoff to the Bryce Path and up the old logging road to the site of John Bouchard's old cabin. Then I hike uphill and left through the woods until I get to a talus field. I wander up through that to a lower cliff and traverse left to a long talus field that leads up a gully to the main cliff. Several years ago I did this and then went further left up through the woods and another gully and ended up at the climber's trail to the top of Whitehorse. But that adventure is another story...

We had our dog Riley with us this time. In the beginning he did very well going up through the talus, but as we got further up he became agitated. The only thing I could figure out was that he didn't like the uncertainty of going through all the rocks. We got to the upper cliff band and sat down had a snack. It was really surprising how high we were by that time. I would figure we were near the height of the base of the Whitehorse arch! The kiddo & dog sat there and I poked around at the base of the cliff for a few minutes. It didn't look as if anyone had been there in years.

We were starting to run out of time so we started back down. At the base of the talus I told Lewis that he would need to direct us. He seemed somewhat confused but decided that it would be a good idea to go down the hill to the base of the talus field. I thought that would be a good start. The dog wasn't very happy going down thru the broken rocks but we got hi down with some coaxing & offers of treats. Guess it was too unstable for him or something.

Once down thru the rocks I again suggested that Lewis needed to be the leader and I was going to follow. He said that he wasn't going to do that so I sat down, pulled out my cell phone and logged into the Internet (I have a Droid). It didn't take long for him to get the picture, so with a little whining he headed off downhill. He wandered around in a bit of a circle for a while, eventually finding a yellow trail blaze. I asked what direction he thought we had come from, and with a little looking about he spotted Cathedral Ledge through the trees and pointed n that direction. He headed off through the woods in that general direction, eventually stumbling upon the old torn down Bouchard cabin and realized where he was. A minute later we were at the Bryce Path intersection and next thing I knew he was off and running back to the house and the dog and I both had a hard time keeping up!

Lewis actually did fairly well finding his way back, but I do think there was some amount of luck in the process. I'm planning on keeping on with this lesson at least until I feel he has a pretty good handle on finding his way around in the woods. I think it would be a good thing for someone living up here in the mountains as we do.



While there was ice forming in the lower elevations this past week, the 1.25 inches of rain and temps almost in the 60's we had on Tuesday killed it all. As of Wednesday everything was back to ground zero. There is likely still ice in the upper elevations, but even it will likely be suspect. I'm leaving the IceCON rating at a 1, figuring that things will hopefully come back on the Mountain fairly quickly, but I doubt that will be the case for the lower elevations for another week or so. Especially with another warm front on the way for late in the weekend through the early part of next week!
Huntington Ravine
UNKNOWN, lots of snow
Repentance
OUT
Standard Route
OUT
Dracula
OUT

PS Through thew wonders of the Internet and WiFi I wrote and sent out this Report from a room at the Super 8 hotel in New Paltz on Wednesday evening. I was there on a short climbing trip with the Old-Boys: Ian Cruickshank, Brad White and George Hurley. We had 3 beautiful days and climbed many fun routes including Disneyland, Gelsa, Frog's Head, Arrow, Limelight, Jackie, Dennis, Middle Earth, Rhododendron, Laurel and High Exposure. I'll have a report on the trip and some pix in next week's Report. Stay tuned...


Response to the annual Fundraiser is still a bit slow, but it sure could be worse - that's for sure. [wry grin] After 3 weeks, a total of 63 individual donations have been received, that's out of over 1,100 email newsletter subscribers to the White Mountain Report and with a daily average 1,762 unique visitors to the NEClimbs web site! I'd love to see that creep up a bit over the final week if at all possible possible. It's everyone's individual support that allows me to maintain the site, keep putting out the White Mountain Report and doing the winter Ice Report!

Don't forget that this is a one man operation on every level. YUP - just me doing everything. My SUGGESTED $20 annual donation is, just that - a suggestion. I do think that it's pretty darn minimal for what you get. Shucks - $20 is probably less than half of what folks spend a week on coffee at Starbucks or the occasional burger at Mikey Dee's! I sincerely doubt it will make much of a dent in your discretionary income. SHOOT, I can make a pretty good case that it's an investment in your climbing habit! [grin] Just knowing the state of the ice up here during the season can SAVE you a ton of cash...

So, once again, PLEASE take a minute to support NEClimbs and The White Mountain Report. You can do it via check or money order for $20 OR make your contribution ON LINE via PayPal. It's easy & painless and you can use pretty much any credit card. Simply click the link below and make a contribution.

http://www.neclimbs.com/index.php?PageName=donation_fundraiser

You DON"T need a PayPal account to use PayPal. But if you don't want to use your plastic, and some don't, you can always make out a check or money order to NEClimbs and send it here:

NEClimbs
92 Bow Lane
North Conway, NH 03860

The 2010/2011 Donation List will be up soon containing the names of all of those who have contributed as a part of this year's fundraiser. REMEMBER, it's your contribution that makes this newsletter and the NEClimbs web site possible.

Thank you ever so much for your support...


Join pro-skier Chris Davenport & master filmmaker Jim Surette at the New England premier of their new ski movie Sunday Nov 21 at 8 PM. Doors open at 7:30. $10, under 18 FREE! This is a benefit for the Kismet Rock Foundation. Meet Chris at the signing of his new book "50 Classic Ski Descents of North America" at White Birch Books from 3-5 PM prior to the show.


Up on one of the Mount Washington Valley's finest crags and want to know what that climb you're looking at is? Or maybe you're on your way up from Boston and want to check out the Ice Report for your upcoming weekend plans. Or more likely, you're at work just want to daydream about your next adventure. Well if you have a smart phone handy, you can get to NEClimbs from anywhere you have cell service. While it doesn't offer every single feature of the site and it's not an "app", in mobile form, it does do a whole lot and is very useful. Here is the live link to the mobile version of NEClimbs:

http://www.neclimbs.com/mobile

Check it out and if you have issues on your specific phone, please feel free to let me know.


Join us and LIKE us on Facebook. I'll try and post some interesting pix every Thursday and the latest Ice Report in the season, tho certainly not the whole Report. Here's where you can check it out:

http://www.facebook.com/NEClimbs/



Have fun and climb safe,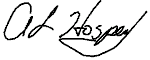 Al Hospers
The White Mountain Report
North Conway, New Hampshire
---
Hey, look, don't worry too much about me
Rob Hall