Like reading the White Mountain Report every week? Why not get it delivered to your e-mailbox every Thursday? All you have to do is subscribe. It's fast, painless, and best of all it doesn't cost you a dime!
CLICK HERE...

November 24, 2010

Hi Folks,

As every year goes by I feel ever more strongly how fantastic it is to be able to live with people I love, in a place that I love, doing what I love to do... I truly wish that you enjoy this special day and enjoy it with people that you love. Happy Thanksgiving to everyone.

I don't have a whole lot to say right now as I've been over the top with work and the holiday, so here's an abbreviated Report. The weather has been very up and down, but still quite cold at night. That's good… A system from the North brought major winds here in the Valley and vicinity all day on Wednesday, leaving debris and downed trees everywhere and causing some scattered power outages. That was bad, but at least it was cold and we were lucky not to have any major problems here in the Valley. It looks as if another system will be moving through tonight, bringing more cold temps and the proverbial Wintry Mix. This is really the kind of thing we're been waiting for as it will fill in things with snow and build the ice. I'm hoping to get up into Crawford Notch on Saturday to scope out the state of things and possibly get up into the ravines on Monday. I've got my fingers crossed, cross yours too.

FLASH - On Friday morning we got our first significant snowfall here in the Valley. Probably only around 3/4 to 1 inch, but it's very cool. It's now officially winter...



Things are definitely coming along... I walked out the back door this afternoon, after a whole day below 30 degrees, and there is ice coming down on Diagonal and even Repentance! Give it a couple of weeks and things will be happening.
Huntington Ravine
OUT - but Pinnacle has been climbed
Repentance
OUT
Standard Route
OUT
Dracula
OUT


THANKS AGAIN to all who have contributed to NEClimbs and The White Mountain Report. I sincerely appreciate your support. I've been keeping up on the Donations page on NEClimbs so you can check on the results. Have a look if you get a minute...

If you didn't get around to making your contribution, you can do it year-round at any time via check or money order for $20 OR make your contribution ON LINE via PayPal. It's easy & painless and you can use pretty much any credit card. Simply click the link below and make a contribution.

http://www.neclimbs.com/index.php?PageName=donation_fundraiser

NOTE - You DON"T need a PayPal account to use PayPal. But if you don't want to use your plastic, and some don't, you can always make out a check or money order to NEClimbs and send it here:

NEClimbs
92 Bow Lane
North Conway, NH 03860

http://www.neclimbs.com/index.php?PageName=donation_list

Thank you ever so much for your support...


Up on one of the Mount Washington Valley's finest crags and want to know what that climb you're looking at is? Or maybe you're on your way up from Boston and want to check out the Ice Report for your upcoming weekend plans. Or more likely, you're at work just want to daydream about your next adventure. Well if you have a smart phone handy, you can get to NEClimbs from anywhere you have cell service. While it doesn't offer every single feature of the site and it's not an "app", in mobile form, it does do a whole lot and is very useful. Here is the live link to the mobile version of NEClimbs:

http://www.neclimbs.com/mobile

Check it out and if you have issues on your specific phone, please feel free to let me know.


Join us and LIKE us on Facebook. I'll try and post some interesting pix every Thursday and the latest Ice Report in the season, tho certainly not the whole Report. Here's where you can check it out:

http://www.facebook.com/NEClimbs/



Have fun and climb safe,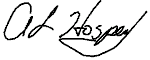 Al Hospers
The White Mountain Report
North Conway, New Hampshire
---
If you got the f****n' spirit you rock, if you don't.....you're a sport climber
Leonard Coyne