Like reading the White Mountain Report every week? Why not get it delivered to your e-mailbox every Thursday? All you have to do is subscribe. It's fast, painless, and best of all it doesn't cost you a dime!
CLICK HERE...

December 30, 2010

Hi Folks,

Santa brought us a great ice season and you should get yourself up here ASAP to enjoy it. It really doesn't get a whole lot better than this! I could stop there, and probably I should. No time this week for a major-league Report. I'm sure you can understand the entire family-holiday-thing… We were in Philly for the actual holiday and didn't get back until Wednesday night. Then there has been all kinds stuff to catch up with. Not the least of which was the remnants of a snowstorm and a cat who was lefty themselves! I'm not really sure which was worse BTW. [grin]

In any event I did manage to run up to Frankenstein to check on the state of the ice for you folks. In case you hadn't heard, it's gone from OK to excellent in 1 week. Pretty much everything, everywhere I looked was good ice. Thursday morning and there were people everywhere! I don't see how more folks could have fit on Cinema Gully this morning and at Frankenstein I spotted simultaneous parties on Dropline, Last Exit and Welcome To The Machine! I suppose that says it all.



Was at Frankenstein this morning with IMCS owner Brad White. With temps in the low 40's, needless to say everything was pouring water. We climbed the first pitch of Standard Route on the right side. That was good but the middle had large holes with lots of water pouring out PLUS there was ice coming off the upper fangs. With warm weather in the predictions for the next few days it may be best to not count on lower elevation climbing until it gets cold again. That said, with all the water in the system right now we should be in great shape as soon as the temps do drop.
Huntington Ravine
reforming
Repentance
OUT
Standard Route
OUT
Dracula
OUT

I did take pictures, but haven't had time to process & post them. Check on NEClimbs and our Facebook page tomorrow, Friday.


Up on one of the Mount Washington Valley's finest crags and want to know what that climb you're looking at is? Or maybe you're on your way up from Boston and want to check out the Ice Report for your upcoming weekend plans. Or more likely, you're at work just want to daydream about your next adventure. Well if you have a smart phone handy, you can get to NEClimbs from anywhere you have cell service. While it doesn't offer every single feature of the site and it's not an "app", in mobile form, it does do a whole lot and is very useful. Here is the live link to the mobile version of NEClimbs:

http://www.neclimbs.com/mobile

Check it out and if you have issues on your specific phone, please feel free to let me know.


Join us and LIKE us on Facebook. I'll try and post some interesting pix every Thursday and the latest Ice Report in the season, tho certainly not the whole Report. Here's where you can check it out:

http://www.facebook.com/NEClimbs/



Have fun and climb safe,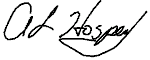 Al Hospers
The White Mountain Report
North Conway, New Hampshire
---
Only those who will risk going too far can possibly find out how far they can go.
T. S. Eliot