Like reading the White Mountain Report every week? Why not get it delivered to your e-mailbox every Thursday? All you have to do is subscribe. It's fast, painless, and best of all it doesn't cost you a dime!
CLICK HERE...

January 19, 2011

Hi Folks,

Well here we are again, mid-week, and digging out of another snowstorm. Seems like it's getting to be a standard thang these days. Pretty strange situation, considering how this winter started out! I was kind of getting used to being able to ride the mountain bike down to the North End to climb some ice, and now I can XC-ski… Gotta love the changes that the New England weather can bring our way.

We weren't expecting to get much more than a couple of inches of snow yesterday and when the flakes started falling as I walked the kiddo down to the bus stop it was kind of nice. But then it just kept on coming, and coming and coming. Next thing I knew I got the dreaded "ear;y release" call from the school and at 12:30 I was back down on the corner, waiting for the bus. The local DOT usually does a pretty good job of clearing the roads around here. They have to, or the tourists wouldn't come up to spend their hard-earned $$. But for some reason this time was different. According to Larry, the school bus driver, West Side Road only got plowed once between 9 and 12:45! I don't know where the guys were, but they weren't out there taking care of the roads. I had to go into the grocery at around 3 and the roads in town were terrible and our neighborhood road didn't see a plow until after dinner. Sheesh...

Things started slowing down around 9 so I figured I'd better get out there & do a pass with the snowblower on the front driveway. Turns out that was the right call 'cause when I got up at 6:30 it was almost 40 degrees and things were really heavy & wet. It wouldn't have been fun trying to blow 10" of heavy wet slush.

I have to play a society gig in Newport this Friday and am leaving mid-day Thursday so I figured it would be a good idea to check on the ice conditions a day early. I headed up the Notch around 10 AM, after I finished clearing the snow off the back decks and doing a little cleanup. Upper West Side Road was really treacherous. Bartlett never does a particularly good job plowing and this morning was pretty bad. I sure wish those guys would get it together…

The ice has been very good most places since New Year's. All the major climbs have been in good shape, tho they aren't really building. The previous snowstorm helped a bit, but it's been so cold that the water hasn't been flowing enough. This additional snow and the little warmup should really help refresh things. I'm convinced that as good as things are now, they can get a whole lot better.

The only thing right now is the avalanche potential. As I have mentioned before, this is not just in the Ravines. Up on Mt Webster, Willie and Willard I saw avalanche signs today. I'd give it a day or two before I climbed in those areas. I saw a van parked at the Shoestring pulloff this morning and I hope that nobody was actually up there. You have to really pay attention to the snow conditions after a storm like this past one.

If you are planning to go climbing this weekend, be sure to check out the local weather report. As cold as it has been recently, this may be the coldest weekend yet. With upper temps on Saturday and Sunday hovering around 10 and lows as much as 10 below, be sure to wear your warmest stuff. I rarely need to wear my plastic boots and use hand and toe warmers and don't usually bring my down belay parka, but I think that this weekend I'll make an exception. It won't take much to get chilled and there is very little room for error when it's that cold. It also means that the ice will be very hard and brittle. It's time to make sure that the picks, screws and crampons are at their sharpest. And when it's that cold I tend to climb stuff that's about a grade easier than I usually climb! WORD…

Regular conditions pix are on the site in the Conditions page, here's a few other interesting ones:

CathedralLedge.jpg
Diagonal.jpg
Unicorn.jpg
HardRain.jpg
AngelCakes.jpg
LeftOfMonkeyWrench.jpg
MonkeyWrench.jpg
SnotRocket.jpg


The National Park Service has put out a new proposed wilderness policy for public comment. It should be noted that climbing is the only recreational activity specifically regulated (not hiking, horseback riding, skiing, fishing, et al). I strongly suggest that you read it and go to the link at the bottom to make your views knows. This directly affects us all.

http://www.neclimbs.com/forum_smf/index.php/topic,5848.msg40429.html#msg40429 NEClimbs & White Mountain Report On Facebook: Join us and hopefully LIKE us on Facebook. I'll try and post some interesting pix every Thursday and the latest Ice Report in the season, tho certainly not the whole Report. Here's where you can check it out:

http://www.facebook.com/pages/NEClimbs/163827813639018


Up on one of the Mount Washington Valley's finest crags and want to know what that climb you're looking at is? Or maybe you're on your way up from Boston and want to check out the Ice Report for your upcoming weekend plans. Or more likely, you're at work just want to daydream about your next adventure. Well if you have a smart phone handy, you can get to NEClimbs from anywhere you have cell service. While it doesn't offer every single feature of the site and it's not an "app", in mobile form, it does do a whole lot and is very useful. Here is the live link to the mobile version of NEClimbs:

http://www.neclimbs.com/mobile

Check it out and if you have issues on your specific phone, please feel free to let me know.


Join us and LIKE us on Facebook. I'll try and post some interesting pix every Thursday and the latest Ice Report in the season, tho certainly not the whole Report. Here's where you can check it out:

http://www.facebook.com/NEClimbs/



Have fun and climb safe,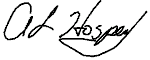 Al Hospers
The White Mountain Report
North Conway, New Hampshire
---
I'm getting cooked on all this wall climbing slavery. I want to sit on the beach, get a tan, and look at girls !
Pete Takeda