Like reading the White Mountain Report every week? Why not get it delivered to your e-mailbox every Thursday? All you have to do is subscribe. It's fast, painless, and best of all it doesn't cost you a dime!
CLICK HERE...

February 3, 2011

Hi Folks,

I'll apologize in advance for the lack of pictures in this week's Report, and frankly lack of much of a Report. However I DO have a note from my doctor! I got hit by the intestinal flu bug very early Wednesday morning and wasn't able to do anything at all until late this afternoon. For any of those who got this, you have my sincere sympathy. It is ABSOLUTELY BRUTAL and it can put you completely under for a couple of days, at the least. From my standpoint the only good thing is that I got out of snowplowing and shoveling the 1 + foot of snow we got from this last storm. Big thanks to my wife and son who picked up the slack on this one...

While I didn't get out today, I did have a look at the ice on Tuesday and can tell you that it's in great shape. In fact I haven't seen it in as good a shape for an Ice Fest Weekend in many years. I would say that if you have any thoughts about coming up here to go climbing, get in your car and JUST DO IT. Sure there're going to be lots of folks up here, but there's lots of ice to spread around. Just be aware that there is lots of snow loading going on right now and you need to be very aware of what's above you at all times. If you're thinking about going up into the Ravines I would pay close attention to the reports from our friendly local snow rangers. It looks pretty treacherous sin the higher elevations.


Ice Fest 2011 is shaping up to be a fantastic weekend filled with free demos, killer clinics, and super fun evening festivities. The Mount Washington Valley Ice Festival is one of the premier climbing events in the country. Join us as we celebrate the adventure, the fun, and the camaraderie of ice climbing and winter mountaineering, here in one of the finest waterfall ice climbing destinations in North America. This year we are also offering an AIARE Level I Avalanche Course.

There are clinics for advanced climbers (Intro to Mixed Climbing; Efficient Alpine Climbing Techniques, etc.). Or, if you're going to head out on your own, be sure to come by the FREE GEAR DEMO to take the latest in ice-climbing technology out with you to the crags. The gear demo will be open every morning at IME from 7:30-11:00 am.

A slideshow and indoor competition will take place on Friday evening, 7:00-10:00 pm in the Cranmore Fitness Center climbing wall along with a raffle. On Saturday night we're letting loose at the Ice Fest Dance Party. Since its inception 18 years ago this event has been eagerly anticipated by ice climbers in the Eastern United States and is considered one of the premier climbing events in the country. It is intended to be a celebration of ice climbing and winter mountaineering and the people that make it a part of their lives. It continues to provide a great opportunity for those attending to network, socialize, try new gear and participate in multiple day courses, one-day technical clinics and privately guided climbs. The Mt. Washington Valley is one of the finest waterfall ice climbing destinations in North America. Each year we offer a variety of skills-based clinics and exciting slide shows with featured climbers and guides from the New England area and around the world.

Sponsors Include;  Outdoor Research (Title Sponsor ), Mammut, La Sportiva, Wild Things, Petzl, Asolo, Patagonia, Mountain Hardwear, Lowa, Liberty Mountain, Black Diamond,Mt.Cranmore Resort, Sterling Rope , Julbo, Tuckerman Brewing Company, Flatbread, , American Alpine Club, Ice Holdz and others.





Shoestring was climbed by multiple parties today! Not that there was a ton of ice on it! The Tablets at Lake Willoughby were climbed today by Alden Pellett and a partner! Ice is busting out all over the place, anywhere there is water flowing!!! Stay tuned folks. Everything is in the process of rapid change right now. It didn't get above 25 degrees all day Friday and 22 on Saturday here in the Valley. It is surely colder up in the Notch. I would bet that at this rate by Sunday things will have radically changed, for the better!
Huntington Ravine
building rapidly
Repentance
OUT
Standard Route
OUT, but it's building
Dracula
OUT


Kismet Rock Foundation will be accepting applications for the Executive Director and Administrative Assistant positions until February 28, 2011 or until the positions are filled. Please click on the link below to read the call for applications. Also please help us spread the word about this opportunity to join the Kismet family and work for a great cause!

http://www.kismetrockfoundation.org/join-us/employment/

Kismet Rock Foundation is a North Conway, NH based non-profit that enhances the physical, intellectual and emotional development of well-functioning but economically disadvantaged children by providing access to the immense value of a comprehensive and multi-dimensional education in technical rock climbing.
v
I heard about this from the people at Lowe Alpine. Definitely looks interesting. In case you didn't know, Jeff has MS and no longer climbs. That said, he is still involved. While I've heard some mixed reviews about Jeff personally over the years, there is no denying his contribution to the sport. I urge you to check it out…

=======================

Dear Friends and Family,

  Once again I've embarked on a great adventure! Unlike many of the climbs in my life, this one is not a solo. I am honored to be part of a small team of people dedicated to making a documentary film about my life and climbs. In fact, it was their idea.  

My brother, Greg Lowe, will direct the film and my long time friend, Jon Krakauer, will narrate. My creative juices are flowing and I have energy for this project I have not had in years.

  I am so grateful for all the ways so many of you have helped me in the past. With this project I need your help more than ever, with dollars if you feel inspired to give, but equally important is spreading the word.  

Please go to: https://www.kickstarter.com/profile/jefflowesmetanoia  and click on the small blue picture that says "Jeff Lowe's Metanoia" or go here - http://kck.st/f1tue2  Click on the video and then make a pledge of just $1, or more, if you like.  To meet the team and learn more go to www.jefflowemovie.com

  Visit our facebook page at: http://www.facebook.com/pages/Jeff-Lowes-Metanoia-movie/118137248245029?ref=ts  Please "like" us and invite your friends to do the same. You can also add a link to your own Facebook page that goes directly to our kickstarter project page. You will find this link right below the video box on our project page. Just click on the Facebook icon and it will upload automatically. You can add a few words of introduction as well.  

I invite you to forward any of these links to your own friends, family and colleagues. This is a numbers game and the more people we can reach the better off we'll be.

  With Much Appreciation and Gratitude,

Jeff

=======================


Join us and hopefully LIKE us on Facebook. I'll try and post some interesting pix every Thursday and the latest Ice Report in the season, tho certainly not the whole Report. Here's where you can check it out:

http://www.facebook.com/pages/NEClimbs/163827813639018


Up on one of the Mount Washington Valley's finest crags and want to know what that climb you're looking at is? Or maybe you're on your way up from Boston and want to check out the Ice Report for your upcoming weekend plans. Or more likely, you're at work just want to daydream about your next adventure. Well if you have a smart phone handy, you can get to NEClimbs from anywhere you have cell service. While it doesn't offer every single feature of the site and it's not an "app", in mobile form, it does do a whole lot and is very useful. Here is the live link to the mobile version of NEClimbs:

http://www.neclimbs.com/mobile

Check it out and if you have issues on your specific phone, please feel free to let me know.


Join us and LIKE us on Facebook. I'll try and post some interesting pix every Thursday and the latest Ice Report in the season, tho certainly not the whole Report. Here's where you can check it out:

http://www.facebook.com/NEClimbs/



Have fun and climb safe,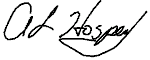 Al Hospers
The White Mountain Report
North Conway, New Hampshire
---
There was no alternative
Chris Jones, North Twin, North Face