Like reading the White Mountain Report every week? Why not get it delivered to your e-mailbox every Thursday? All you have to do is subscribe. It's fast, painless, and best of all it doesn't cost you a dime!
CLICK HERE...

February 22, 2011

Hi Folks,

Unfortunately I've got no time to write a full-on Report this week. Between school vacation week, family mini-vacation and 2 solid days of recording sessions life has been too busy to climb, much less write. That's why I'm blasting this out now, before it gets even MORE crazy as the weekend approaches. This is the first time this season that I haven't been able to get out climbing in the early part of the week. ARRRGGGHHH! Well at least I'm having fun - yee ha! With any sort of luck at all I should be back with a Report next week. Stay tunes… My ice predictions & observations are below.



In the past few daze things have started firming up quite a bit. it was cold last night and chill all day, so that helped. Shoestring was soloed today, tho it's still quite thin. The Open Book in Tucks was done a day or 2 ago, but it was basically a solo as well. I'll have info about the lower elevations on Thursday, but my prediction is that if it stays this chill we could have some ice to climb by Saturday.
Huntington Ravine
OUT
Repentance
OUT
Standard Route
OUT
Dracula
OUT




Up on one of the Mount Washington Valley's finest crags and want to know what that climb you're looking at is? Or maybe you're on your way up from Boston and want to check out the Ice Report for your upcoming weekend plans. Or more likely, you're at work just want to daydream about your next adventure. Well if you have a smart phone handy, you can get to NEClimbs from anywhere you have cell service. While it doesn't offer every single feature of the site and it's not an "app", in mobile form, it does do a whole lot and is very useful. Here is the live link to the mobile version of NEClimbs:

http://www.neclimbs.com/mobile

Check it out and if you have issues on your specific phone, please feel free to let me know.


Join us and LIKE us on Facebook. I'll try and post some interesting pix every Thursday and the latest Ice Report in the season, tho certainly not the whole Report. Here's where you can check it out:

http://www.facebook.com/NEClimbs/



Have fun and climb safe,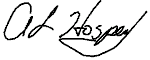 Al Hospers
The White Mountain Report
North Conway, New Hampshire
---
Together we knew toil, joy and pain. My fervent wish is that the nine of us who were united in face of death should remain fraternally united through life.
Maurice Herzog