Like reading the White Mountain Report every week? Why not get it delivered to your e-mailbox every Thursday? All you have to do is subscribe. It's fast, painless, and best of all it doesn't cost you a dime!
CLICK HERE...

February 22, 2011

Hi Folks,

Unfortunately I've got no time to write a full-on Report this week. Between school vacation week, family mini-vacation and 2 solid days of recording sessions life has been too busy to climb, much less write. That's why I'm blasting this out now, before it gets even MORE crazy as the weekend approaches. This is the first time this season that I haven't been able to get out climbing in the early part of the week. ARRRGGGHHH! Well at least I'm having fun - yee ha! With any sort of luck at all I should be back with a Report next week. Stay tunesÖ My ice predictions & observations are below.



While there certainly have been folks climbing early season ice in the upper elevations, and on occasion in places like the Black Dike, even that is barely IN - if you would call it that. The best ice Iíve seen has peen the pix my friend Matty send me of Tucks on the 24th. Everything in the lower elevations isnít really close at all. With temps up to 50 in Crawford Notch this morning, and fluctuating all over the place this weekend, including some rain on Friday, Iím not too confident in the idea that much in the way of ice making will be taking place. If you want to take a hike up on the Mountain with the idea that a hike is possibly all it may be, then thatís a great idea. Otherwise Iíd give it another week or so.
Huntington Ravine
OUT - but Pinnacle has been climbed
Repentance
OUT
Standard Route
OUT
Dracula
OUT




Up on one of the Mount Washington Valley's finest crags and want to know what that climb you're looking at is? Or maybe you're on your way up from Boston and want to check out the Ice Report for your upcoming weekend plans. Or more likely, you're at work just want to daydream about your next adventure. Well if you have a smart phone handy, you can get to NEClimbs from anywhere you have cell service. While it doesn't offer every single feature of the site and it's not an "app", in mobile form, it does do a whole lot and is very useful. Here is the live link to the mobile version of NEClimbs:

http://www.neclimbs.com/mobile

Check it out and if you have issues on your specific phone, please feel free to let me know.


Join us and LIKE us on Facebook. I'll try and post some interesting pix every Thursday and the latest Ice Report in the season, tho certainly not the whole Report. Here's where you can check it out:

http://www.facebook.com/NEClimbs/



Have fun and climb safe,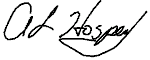 Al Hospers
The White Mountain Report
North Conway, New Hampshire
---
In the mountains one forgets to count the days.
Joe Tasker