Like reading the White Mountain Report every week? Why not get it delivered to your e-mailbox every Thursday? All you have to do is subscribe. It's fast, painless, and best of all it doesn't cost you a dime!
CLICK HERE...

April 13, 2011

Hi Folks,

Well here we are at the start of the spring rock season and I'm not feeling so good. AAARRRGGGH! The only good thing is that the rains over the past couple of days have kind of fit my mood. That and the fact that's it did yeoman's work in helping to melt off the lingering ice and snowpack. I went out this morning to get the paper (it wasn't there) and could see that there was significantly less snow and ice on the upper slabs of Whitehorse. Still too much for me to want to climb on the slabs, but it's fading fast. Since I'm feeling a lot better today it makes me feel even better to notice the weather report talking about a nice day on Friday. Sounds like a good time for some nice warm soothing rock…

And speaking of Humphrey's, Brad and I got out there on Saturday. It was a near-prefect day for doing anything, and climbing rock was far and away the sport of choice. We got a bit of a late start, but by noon it was feeling like a balmy summer morn. There were several cars already parked at the cliff when we arrived and I wondered if it was going to be crowded. There was no ice or snow to be seen up next to the cliff or on the trail. Some faces had water running, but mostly it was dry everywhere there was sun. George Hurley and Mike Khan were climbing some of the newer climbs on the Halloween face, right of Wanderlust, there was a party up on the second pitch of Cakewalk, and another down the hill on Easy As Pudding Pie. A few folks out, but still plenty of room for everyone…

We geared up and I took the first lead up Cakewalk. Instead of cooing up the gully to the belay tree, I traversed right a tad and climbed the face up to the 2-bolt anchor on Piece Of Cake. Brad followed and took the second pitch up to the next anchor. We rapped down to the Mr. Moto anchor and I led that second pitch and we did the same for the second pitch of Run Don't Walk. While we were on one of the two upper pitches another party came up and did Cakewalk. There were now 3 parties on that face, but there was plenty of room for all.

As I was belaying Brad up I could look out over the valley, down towards Cathedral and Whitehorse. There was snow in the woods on the wooded side of west Side Road, but it was clear in the fields on the Saco side. With a few more of those 60+ degree days we'll be dried out soon. It was all very inspiring for Brad and myself. The rock was so warm, rough and dry it was easy to get our rock legs back under us. A perfect warmup for what will hopefully be a great rock season.



I raised the IceCON rating to a 5 today. It's unusual to get a 5 rating this early in the season, but this one has certainly been special. All the climbs in the Amphitheater are IN, as is pretty much everything else at Frankenstein. It's really pretty impressive just how much ice there is out there right now, in spite of how sunny it is. Just goes to show what snow and cold will do for things. That said, we have a VERY BIG round of snow coming in on Saturday evening through early Monday. Predictions are for 2 feet, but if we even get half that it's a big deal. If you're planning on climbing on Sunday just be aware of what that much snow means and please drive safe on the way home.
Huntington Ravine
options, but beware snow
Repentance
IN - P2 start tricky
Standard Route
IN - top pitch is much better
Dracula
IN


Everyone, including me, has been Jonesin' for some early season warm rock. But, as is always the case up here, there are still vestiges of ice season hanging out just above some of the more popular areas. Several years ago, while climbing Short Order on Whitehorse, a local climber was hit by ice falling out of the dark Mistaken Identity gully.

Although the recent rains have helped, there is always snow and ice on the upper slabs on Whitehorse that can and does come down at inopportune moments. And the remains of the Unicorn pillars and ice in the Broken Pick crack hovers, usually unseen, just above the ever-popular North End of Cathedral. The areas with perhaps the lowest objective danger this time of year are Sundown, Humphrey's and the South Buttress of Whitehorse. Be safe folks…


Join us and hopefully LIKE us on Facebook. I'll try and post some interesting pix every Thursday and the latest Ice Report in the season, tho certainly not the whole Report. Here's where you can check it out:

http://www.facebook.com/NEClimbs/


Up on one of the Mount Washington Valley's finest crags and want to know what that climb you're looking at is? Or maybe you're on your way up from Boston and want to check out the Ice Report for your upcoming weekend plans. Or more likely, you're at work just want to daydream about your next adventure. Well if you have a smart phone handy, you can get to NEClimbs from anywhere you have cell service. While it doesn't offer every single feature of the site and it's not an "app", in mobile form, it does do a whole lot and is very useful. Here is the live link to the mobile version of NEClimbs:

http://www.neclimbs.com/mobile

Check it out and if you have issues on your specific phone, please feel free to let me know.


Join us and LIKE us on Facebook. I'll try and post some interesting pix every Thursday and the latest Ice Report in the season, tho certainly not the whole Report. Here's where you can check it out:

http://www.facebook.com/NEClimbs/



Have fun and climb safe,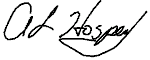 Al Hospers
The White Mountain Report
North Conway, New Hampshire
---
Writing about climbing is boring. I would rather go climbing.
Chuck Pratt