Like reading the White Mountain Report every week? Why not get it delivered to your e-mailbox every Thursday? All you have to do is subscribe. It's fast, painless, and best of all it doesn't cost you a dime!
CLICK HERE...

April 28, 2011

Hi Folks,

This is getting whacky folks… Those weather folken say poor, and then it's beautiful. then they say so-so, and it's terrible. I'm at a loss to predict anything. I think that the best thing to do is just take it as it comes right now. At least we aren't getting the completely off-the wall weather in the midwest and south. The last thing I want to see is a funnel cloud heading my way!

I am a bit bummed that I didn't get out climbing at all this week. On the 2 nice days, I actually had to work on both. That's right, I'm not retired, and frankly I wouldn't know retired if it came up and bit me on the butt! [wry grin] That said I was able to get out for about an hour and half on the bike in between various tasks on both Monday and Wednesday, both of which were warm and pretty. Monday I rode around town and then up Cathedral Ledge Road. There was just a little snow on the upper part of that road and I had no problem riding it. On Wednesday I rode over to the Scenic Vista and then we decided to ride up Hurricane Mountain Road as far as we could. As it turned out we went all the way to the top and there was no snow on the road to speak of. We came across a female runner heading down the Chatham side and she said that that was clear as well. Go figure… Next on the list is to check out Bear Notch. However only a week ago Passaconaway Road was full of snow, so I have my doubts.

People keep telling me how good the skiing is in Tucks and other places on the Mountain. Apparently, as of a couple of days ago, Pinnacle and Central were fat. I'll bet that will be the case for a bit longer and then it will fall apart very quickly. At least that's my guess.

Frankly I think that the best thing to do now is grab the sunny dry days whenever you can. Sure I'd like it to be dry and balmy all the time, but it's my thought that we're not going to get to that state for a bit longer. I have a couple of new projects on my tick-list that I'm hoping to get to sooner rather than later. But I guess patience really is a virtue. At least I'm not gigging on Saturday and the weather looks as if it may be OK, so I may be able to slip in a couple of hours on some (hopefully) dry rock.



I'm getting texts, emails, PM's, even psychic telepathy queries. all asking the same thing... Is there going to be ice tomorrow, Sunday, Monday, in 2 weeks. I'm telling everyone the same thing - I have absolutely no idea. It rained most of the day today, Friday. There is a big rain predicted for Saturday night. Even if it gets colder on Sunday, it's not going to be really cold! Therefore it's a total & complete crap shoot!

Is the season over, probably not completely. There will still be reasonable ice in the upper elevations for weeks. Most likely Standard and Dracula will hold on a bit longer. But Dropline fell down today and I wouldn't go anywhere near the Frankenstein Amphitheater. Honestly, I would be very very cautious climbing anything this weekend.
Huntington Ravine
good
Repentance
OUT
Standard Route
possible
Dracula
possible


Join us and hopefully LIKE us on Facebook. I'll try and post some interesting pix every Thursday and the latest Ice Report in the season, tho certainly not the whole Report. Here's where you can check it out:

http://www.facebook.com/NEClimbs/


Up on one of the Mount Washington Valley's finest crags and want to know what that climb you're looking at is? Or maybe you're on your way up from Boston and want to check out the Ice Report for your upcoming weekend plans. Or more likely, you're at work just want to daydream about your next adventure. Well if you have a smart phone handy, you can get to NEClimbs from anywhere you have cell service. While it doesn't offer every single feature of the site and it's not an "app", in mobile form, it does do a whole lot and is very useful. Here is the live link to the mobile version of NEClimbs:

http://www.neclimbs.com/mobile

Check it out and if you have issues on your specific phone, please feel free to let me know.


Join us and LIKE us on Facebook. I'll try and post some interesting pix every Thursday and the latest Ice Report in the season, tho certainly not the whole Report. Here's where you can check it out:

http://www.facebook.com/NEClimbs/



Have fun and climb safe,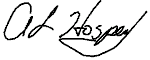 Al Hospers
The White Mountain Report
North Conway, New Hampshire
---
Profanity is about the best pro you'll get until the crack starts to narrow. Include doubles of profanity in the #6 to #8 range on your rack for this lead.
Bruce Bindner