Like reading the White Mountain Report every week? Why not get it delivered to your e-mailbox every Thursday? All you have to do is subscribe. It's fast, painless, and best of all it doesn't cost you a dime!
CLICK HERE...

May 26, 2011

Hi Folks,

fter 2 1/2 weeks of rain, we finally get 3 dry days in a row. Hard to believe for all of us… I had a great start to the rock season, and then it came to a soggy halt. With any kind of luck this dry spell will move things into a normal summer weather pattern. One thing I do know is in the current pattern, the bug situation is getting to be no joke. The cool and wet week kept the bug situation in check, more or less. But as soon as it got warm, the blackflies came out in force. We've gone from a BugCon 1 to a 3 in just 2 days. SHEESH! And that doesn't count the ticks, which are bad this year.

It took a couple of days for the saturated cliffs to dry off enough to make things good for climbing again. I spent those days riding my bike and then gave my friends Joe, Judy and Brad a call yesterday and we all decided to meet at Humphrey's to give at try on the new route we finished just before the rains started. As I pulled up at Humphrey's I was pleasantly surprised to see George Hurley. He was planning on doing some rope-soloing, but was enthusiastic when I invited him to join us.

The Perez's were already there so we hiked in top the base of Wanderlust. They were at the top of the climb and we geared up to give it a shot. George hadn't led it so we offered him the sharp-end. He accepted and headed up the right-facing corner. It is always a pleasure to watch George climb as he has such a great sense of his own body position. He had a little difficulty with the on-sight at at the crux, but that is not surprising as it is 5.9+ and no throw-away.

George_01.jpg
George_02.jpg

Brad followed and then I followed him. I wanted to do the second pitch and found it as enjoyable as I thought on the FA. It's thin, but all the holds are there and the bolts are well spaced. The most difficulty I had was with my constant sneezing and dripping snot do to my allergies. I hadn't had any problems earlier in the day, but the breeze turned from the South and must have brought in even more pollen. Believe me, it's no fun having to blow your nose in between moves on thin face 5.9!

The clouds have continued to build in all afternoon but right now the radar looks as if the approaching band of storms may miss us all together. I've got my fingers crossed any way… Although the weather pundits are predicting a chance of showers or thunderstorms every day through Monday, I think that there's a pretty good chance we might have a generally nice weekend. I hope so since I've got a 90+ mile bike ride scheduled for Monday! At least that's my positivism shining through, and I'm sticking to it...



I raised the IceCON rating to a 5 today. It's unusual to get a 5 rating this early in the season, but this one has certainly been special. All the climbs in the Amphitheater are IN, as is pretty much everything else at Frankenstein. It's really pretty impressive just how much ice there is out there right now, in spite of how sunny it is. Just goes to show what snow and cold will do for things. That said, we have a VERY BIG round of snow coming in on Saturday evening through early Monday. Predictions are for 2 feet, but if we even get half that it's a big deal. If you're planning on climbing on Sunday just be aware of what that much snow means and please drive safe on the way home.
Huntington Ravine
options, but beware snow
Repentance
IN - P2 start tricky
Standard Route
IN - top pitch is much better
Dracula
IN


(From the American Alpine Club web site) On May 17 Phil Powers was climbing with a group near AAC headquarters in Clear Creek Canyon's Highwire area outside of Golden, CO. Clear Creek Canyon is a popular and accessible sport climbing crag on public land.

The area where the group was climbing is directly above the highway and river. The rock formation at the site of the accident is overhanging making direct sight contact difficult. Due to communication difficulties, there was confusion amongst the party over Powers' method of descent which resulted in Powers falling approximately 50 feet to the ground.

Powers landed on dirt mainly on the left side of his seat and torso and suffered a brief loss of consciousness. His companions immediately assessed him and began implementation of wilderness first aid and rescue preparation. Golden, CO Fire Department responded quickly and began a complicated evacuation procedure.

After being stabilized at the accident site, Powers was lowered on a litter by the Golden Fire Department to the riverbed, hauled up to a waiting ambulance, then driven one mile down the canyon where he was transferred to a Flight for Life helicopter. He was flown to St. Anthony's Hospital in Denver where he immediately underwent a successful surgery to repair a punctured diaphragm and address a collapsed lung. Powers sustained multiple injuries to his torso region in the fall: including a broken arm, fractured ribs and vertebras, a punctured diaphragm, a collapsed lung, and substantial internal bruising. Powers was not wearing a helmet, but it does not appear that he suffered any head injury.

For current status info go here -

http://www.americanalpineclub.org/p/status


Up on one of the Mount Washington Valley's finest crags and want to know what that climb you're looking at is? Or maybe you're on your way up from Boston and want to check out the Ice Report for your upcoming weekend plans. Or more likely, you're at work just want to daydream about your next adventure. Well if you have a smart phone handy, you can get to NEClimbs from anywhere you have cell service. While it doesn't offer every single feature of the site and it's not an "app", in mobile form, it does do a whole lot and is very useful. Here is the live link to the mobile version of NEClimbs:

http://www.neclimbs.com/mobile

Check it out and if you have issues on your specific phone, please feel free to let me know.


Join us and LIKE us on Facebook. I'll try and post some interesting pix every Thursday and the latest Ice Report in the season, tho certainly not the whole Report. Here's where you can check it out:

http://www.facebook.com/NEClimbs/



Have fun and climb safe,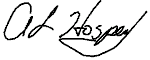 Al Hospers
The White Mountain Report
North Conway, New Hampshire
---
Blood /n./ substance commonly used to mark a climbing route.
unknown