Like reading the White Mountain Report every week? Why not get it delivered to your e-mailbox every Thursday? All you have to do is subscribe. It's fast, painless, and best of all it doesn't cost you a dime!
CLICK HERE...

June 30, 2011

Hi Folks,

Several days of nice weather up here in the Valley has been a real blessing. The crags have been drying out and the humidity has been fairly low. Sure the bugs are still fairly bad, but if you keep moving and use bug dope you can actually enjoy being outside. At least I've been enjoying it. I'm hoping that this stretch of nice weather will hold through July 4th since I'm playing outside for the Tamworth fireworks that evening. Fingers are crossed.

George Hurley has called me several times to get out climbing, but I haven't had any time. I figured I should pay him back, so on Monday I gave him a call about getting out on Tuesday. He accepted and we met in the AM and headed over to Humphrey's. The plan was to climb Sticky Wicket, a route he put up 30 years ago and one that I've done many times over the past 15 years.

It was a nice morning, tho a little on the warm side when we got to the cliff. I wanted to do the alternate first pitch that I put up with Danielle Gelinas about 10 years ago called My Man Friday. I have always been quite surprised that no one had claimed this climb over the years, but I have asked many times and apparently it slipped by. George had never noticed it all the times he climbed the big corner on Sticky Wicket. Go figure...

I climbed up the big blocks to the seeping corner, climb that to a good stance and then stepped right into the sweet 5.7 finger crack. I continued to the large ledge just left of the top of Castaways. As always I slung a tree as a directional and walked left to another tree to belay. There is so much loose stuff up there that I don't want to even be standing there above my second. George followed and continued 20' left to a belay tree about 20' below the start of P2 of Sticky Wicket.

As many times as I have climbed this pitch I always went straight up and then about 35' up traversed right to a flake. George climbed up a much shorter distance, made a hand traverse right to a stance and a pin, and then continued up to the flake. I suppose my way is a little more run out, but both have their tricks. I followed him up, enjoying the nice climbing on surprisingly good rock, for Humphrey's. This is a classic pitch to bring double ropes, as without them there would be some terrible rope drag for the leader, regardless of which way you did the climb.

it's impressive to note that George put this climb up in 1979 totally on-sight, on the lead while guiding a client. There is minimal natural gear and he placed pins and bolts as he went. The anchor at the top of P2 is at a fairly reasonable stance, but about 15' right of your last piece of mediocre gear. I imagined him standing there calmly drilling those anchor bolts by hand! Not something that I would particularly like to do. [wry grin] FWIW Travis Piper and I replaced the anchor bolts on P2 in 2005. The pins on the route are all original and in surprisingly good condition.

I had never climbed P3 myself. The rock all around it always looked pretty funky to me, so I never bothered with it, choosing to traverse further right and do the last pitch of Robinson Crusoe. This is how I discovered Diss -N-Dazz. The reason we were going to climb P3 is that I was wanting to scope out a possible climb up the arete between the Sole Survivor corner and Sticky Wicket. I wasn't enthusiastic about this particular pitch, so George took it.

George stepped down about 6', traversed right a little and climbed straight up to a stance and 2 pins below the nasty looking chimney/corner. He climbed up into the bottom of the chimney, fiddled in a piece of gear at about shoulder height and backed down to rest. He moved up again, got in another piece a bit higher and again stepped down to rest. Then he moved up inside the chimney and twisted his body around so he got some purchase. He put his right foot on a knob out to the right, which promptly snapped off. Did I mention that the rock looked particularly nasty to me? With some mighty thrashing he pulled himself up and over the top of the chimney to a reasonable stance where he got in a decent piece of protection. At this point the rock was pretty nice and there was a good flake that continues up out of sight. he moved up about 30' and built an anchor in the crack. WHEW…

I would like to say that I followed in good form, but that was not exactly the case. I didn't fall, but it was a mega thrash for me. Besides that, in a concession to the heat, I was wearing shorts - certainly not the best choice of attire for chimney work. Finally I puffed my way to the anchor and clipped in. I don't really find anything in this pitch to recommend it and suggest that you would be far better off going around the corner and climbing Diss-N-Daz or the last pitch of Robinson Crusoe.

After a few minutes George lowered me down to the arete so I could see if it would go. Unfortunately the line I had thought looked good, was not nearly as good as I had thought. In addition a couple of the small holds that would be critical, flaked off as I pulled on them. [sigh] I called up to George that this wasn't going to go. He lowered me down to the Sole Survivor/Diss-N-Dazz/Robinson Crusoe anchor. I belayed him as he climbed up to the top of the cliff and then he rappelled back down to me.

While I was waiting for him the black flies found me and started eating me alive. I had put on bug dope before I started, but didn't bring any with me. Bad choice… I also noticed that about 15' right of the anchor was a huge patch of poison ivy. YEEOW Rapping down from the Diss-N-Dazz anchor you should definitely be aware!

When George got to the belay we pulled the ropes and I headed down. It was nice that with 2 60 meter ropes you can go all the way to the ground from the birch tree bolt anchor and the ropes pulled easily. As soon as I got off rappel I sprayed up with bug dope again as the bugs were terrible in the trees.

All in all, in spite of the bugs, it was a wonderful day on the rock. George got to climb my little route, I got the real route description for Sticky Wicket from him, I got to climb that last pitch of Sticky Wicket and I was able to write off the idea of that new climb from my list. Oh yeah, in case you didn't get the picture, following 70+ year old George Hurley around on the rock for a day can be a tiring experience.

Here are some pix from the day:

George_1
George_2
George_3
George_4
George_5
George_6
PoisonIvy_1
PoisonIvy_2


NOTE - I AM POSTING THIS A SECOND WEEK BECAUSE I THINK IT IS IMPORTANT

Petzl has discovered that exerting excessive force on the fully extended handle of the GRIGRI 2 can cause internal damage, such that the GRIGRI 2 handle may become stuck in the open position. When the handle is stuck in the position the assisted braking function is disabled. A damaged GRIGRI 2 in this configuration will function similarly to a manual belay device (e.g. tube-style device). When using a damaged GRIGRI 2 with the handle stuck in the open position, failure to control the braking side of the rope will dramatically increase the risk of an uncontrolled descent, possibly resulting in injury or death. A GRIGRI 2 with a damaged handle must be immediately retired from service. As of June 20, 2011, seven damaged GRIGRI 2 units have been returned to Petzl through our worldwide distribution network. Petzl has no knowledge of any accidents resulting from a damaged GRIGRI 2 handle.

Because the safety of our users is our primary concern, as a precautionary measure Petzl has decided to take the following actions:

* Ask users to immediately stop using all GRIGRI 2's with the first five digits of the serial number between 10326 and 11136.
* Recall all affected GRIGRI 2's and replace with new, revised versions.
* Petzl will pay for all shipping costs to complete this replacement.
* Increase the mechanical strength of the handle on all GRIGRI 2's from serial number 11137 onward.
* Begin shipping replacement GRIGRI 2's immediately. Users will receive replacements in the same order they return their old units to Petzl.

If you have a GRIGRI 2 (D14 2O, D14 2G, D14 2B) with the first five digits of the serial number between 10326 and 11136, stop use immediately and contact Petzl America to initiate an exchange. Contact Petzl America in one of two ways:

- By phone: 1 (800) 932-2978 (toll free)
- By email: grigri2recall@petzl.com

Petzl will pay all shipping costs associated with this exchange


I have been meaning to post this, but keep forgetting. Brad White from the International Mountain Climbing School sent me this report and pics from a day up on Mt. Chocorua. Looks like some very cool stuff, tho with a bit of a hike to get there…

Hey Al: Check out the south face of Chocorua rock climbs (above the Liberty Trail traverse). I had heard that Mike Hartrick used to take clients up here in the 70's. I climbed three routes, each 110 feet tall to the crest of the wall with Matt Peer. We did a 5.6 finger crack to a 5.4 headwall, a 5.7 straight up the middle and a 5.8/9 starting move to 5.7 corner. All had great cracks and cool moves with a lot of variations possible on perfect rock. It was another 40 feet or so to where you could walk off so they would be a full pitch high bottom to top. The summit was a quick 5 minute scramble from here. Other than the bugs it was a great day.  

Chocorua_1
Chocorua_2
Chocorua_3

Brad White
IMCS


Lots of good stuff coming up. I hope to see some of you folks out there…

Friday: Farmington, NH Route 11 - Hogz Pen - Tony Sarno Blues Band 7-11PM
Sunday: Farmington, NH Route 11 - Hogz Pen - Tony Sarno Blues Band 3-7PM
Sunday: Laconia/Weirs Beach - HEAT Pizza - Tony Sarno Blues Band 8-12PM
Monday: Tamworth town Fireworks @ School - White Mountain Boys 6-9PM

FLASH: The White Mountain Boys Trio will be having our CD release party at the Shovel Handle Pub in Jackson, NH on July 10th. Time to be announced. It's a great CD, so come out and party with us.


It's been cool & breezy today (Thursday) and the bugs are not bothering me outside. That said on Wednesday at Humphrey's they were killing me, both on the ground and on the climb. While they are not quite as bad right now as they were last week, they're still pretty bad, so I'm leaving the BugCON rating at the max a little while longer. With any luck it will come down next week.


Join us and hopefully LIKE us on Facebook. I'll try and post some interesting pix every Thursday and the latest Ice Report in the season, tho certainly not the whole Report. Here's where you can check it out:

http://www.facebook.com/NEClimbs/


Up on one of the Mount Washington Valley's finest crags and want to know what that climb you're looking at is? Or maybe you're on your way up from Boston and want to check out the Ice Report for your upcoming weekend plans. Or more likely, you're at work just want to daydream about your next adventure. Well if you have a smart phone handy, you can get to NEClimbs from anywhere you have cell service. While it doesn't offer every single feature of the site and it's not an "app", in mobile form, it does do a whole lot and is very useful. Here is the live link to the mobile version of NEClimbs:

http://www.neclimbs.com/mobile

Check it out and if you have issues on your specific phone, please feel free to let me know.


Join us and LIKE us on Facebook. I'll try and post some interesting pix every Thursday and the latest Ice Report in the season, tho certainly not the whole Report. Here's where you can check it out:

http://www.facebook.com/NEClimbs/



Have fun and climb safe,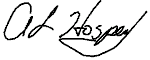 Al Hospers
The White Mountain Report
North Conway, New Hampshire
---
Well, you don't see that every day.
Bev Johnson to her partner after seeing a body fall off El Cap