Like reading the White Mountain Report every week? Why not get it delivered to your e-mailbox every Thursday? All you have to do is subscribe. It's fast, painless, and best of all it doesn't cost you a dime!
CLICK HERE...

October 20, 2011

Hi Folks,

WHEW - I just got back from a 9 day excursion to Los Angeles. Flying used to be fun, but these days it's become a real chore; tight quarters, packed airplanes, charging for baggage, no food on long flights. YUCK… I'd rather drive my car, but who has the time for that? I probably wouldn't have gone out there, being generally content to stay in the Valley, but the wife pushed me out the door and took care of all of the details. And she was right when she said I really DID need to get out of the Valley. Thanks hon...

So it's been several years since I've been out to California at all, and MANY years since I've been there in the warmer time of the year. BITD I used to go there all the time on business, but it was always in January for a big trade show. The big plus for this trip was that there was no rain and temps were actually very moderate. SWEET… That said, the totally clear blue skies and brown surroundings were in distinct contrast to the reins and colorful fall conditions here in the White's just before I left.

The primary rational for the journey was to see a bunch of friends that I haven't seen in a while. and by "a while" I mean 30+ years. When I was in music school at the U of Miami in the 70's many of my close friends moved to LA, while I moved to NY. Some of us kept in touch, but we rarely got together. While I've been out there in the interim, it's either been on business or with family and I didn't have the time to hook up and hang with these folks. This time I made the time to get together with a bunch of old friends and it was well worth the efforts. In addition, my sister lives there so there WAS an element of family involved, and I had a place to stay. Not too bad…

I'd also hoped to do some cycling while I was there, but that didn't materialize. However, I made absolutely sure that I did get down to Joshua Tree for a day of climbing. Todd Swain and his wife Donette live right outside the Park and they were gracious enough to put me up for a night and give me a tour of some entertaining routes for the day I had to be there. Needless to say, tho I am obviously saying it, there is NO WAY you can get more than the barest taste of an area the scope of J-Tree in a single day. The one thing I can say is that I had the perfect guide for the job. Todd works for the Forest Service and he knows the Park as well if not better than probably anyone. I would definitely say that I got the $10 Tour…

We got a bit of a late start, about 10:30 or so, after gathering gear, lunch and a cooler with treats for the end of the day. It was pretty clear that Todd had an agenda in mind, going from place to place quickly to maximize the time we had. That was fine with me, since I didn't know anything about the area. Both Donette and another climber house guest named John came along as well.

Our first stop was at the left Hand of Darkness area. Todd led the climb on the right, Granny Goose (5.7) and John led Grandpa Gander (5.10c). These were about as different as you could imagine, in a 20' section of rock. Goose is basically a trade crack climb, with a bit of off-width about halfway up. Gander is a bit of a runout face climb, only 3 bolts in 40+ feet. The bolts have obviously been replaced fairly recently, but there is missing one that was not. I'm not sure why, but without it the climb is quite spicy, really R in my opinion.

These climbs made me feel as if I wasn't sure about the grades. Gander seined about right for a 10c, tho the guide doesn't indicate that it is R. Goose felt harder that I would expect for a 7. Fortunately the rock on both was nice and rough and my feet felt solid. I had already decided that I was just long for the ride and wasn't going to lead anything and that was just fine for this first trip.

Next stop was to the Hidden Tower in Real Hidden Valley. We started with Sail Away (5.8-), a beautiful finger and hand crack that takes lots of gear. It is pretty much dead vertical, and feels a little over hanging at one spot in the middle. It feels a little more like Birds Nest at the North End than Bombardment or Inferno, the latter of which are rated 5.8. Go figure… Next we did Wild Wind (5.9), the crack just cleft of Sail Away. Instead of the difficult to protect section that angles off to the right at the top, we did the wide crack straight up. The bottom section felt like 5.8 to me. Afterward we set up a toprope on an unclimbed face to the left and played around for a while just for giggles.

After a snack, we went over to another nearby spire, one of several solitary blobs in the desert. Todd had put up an as-yet unnamed route here that went up some quite crappy rock for the first 20', which became nicer the further you went. John led this one and I followed with care. With all due respect to Todd and Donette, it doesn't have a lot to recommend it, but it was fun once I got past the start. It was probably 5.7 and reminded me of a George Hurley adventure route. [wry grin]

From here we went to the Diamond Dogs area on the Hall Of Horrors. John led Lickety Splits (5.7R), what Todd described as one of the best 5.7 finger cracks around. While I agree that it's a nice finger crack, the crack only goes for about 35'. from there you have another 45' of totally unprotected 5.4 (at JTree grades) face climbing to the anchor - sure groundfall if you come off on the upper part this baby! We took the time to toprope the climb to it's left, Zardoz (5.8R). This goes up a face for about 20' where you go left or right around a block. The is a TCU placement under the block and a bolt about 20' above the block. Then there is no gear up the 40 more feet to the anchor. IMNSHO it makes for a nicer TR than a lead.

Twilight was coming so we headed back to the car and our waiting refreshments. we sat on the curb and had a beer and wolfed down chips and homemade salsa. It couldn't have been a nicer end to a great day, or so I thought. Turns out that the grilled salmon, huge salad, rice and beers we had for dinner on the back deck an hour later WAS the real peak of the day.

The next morning I got up early for my drive back to LA. I wished I had more time, but what I got was surely a great introduction to the area. Thanks so much to Donette, Todd, and John for a perfect introduction to JT climbing. I really MUST do this again.

On the drive back I a bit of a detour for a few minutes to check out some wind farms. They were pretty amazing, hundreds of huge windmills spinning away in a windy valley. It seems like a prefect thing to have in that area. I wish there were more of them in places all over to ease some of our dependence on oil and gas. It would be great to have solar panels out there as well. Just my thoughts…

Here are some fun pix from the day at J-Tree:

01_entrance.jpg
02_desert_rubble.jpg
03_Todd_GrannyGoose.jpg
04_John_GrandpaGander.jpg
05_John_FA.jpg
06_John_FA.jpg
07_Al_follow.jpg
08_JoshuaTrees.jpg
09_bolt.jpg
10_John_LicktySplits.jpg
11_John_LicktySplits.jpg
12_relaxing.jpg
13_wind_farm.jpg


Ever dream of mountains? Real mountains have ice and snow, and unless you know how to climb on that frozen delight you aren't going there. Fear not that those toes of yours will never tread there, you are in luck! The Boston Chapter Mountaineering Committee will offer the 2012 Ice Climbing Program this winter. This program teaches waterfall ice climbing and technical mountaineering skills. The focus is on the equipment, techniques and practices that are useful on the mountains and crags of New England as well as ice climbing areas worldwide. The truth is if you can climb on the bullet hard ice of New England you should be able to climb ice anywhere. I'm sure right about now you are saying to yourself, sign me up! Not so fast, little ice chip. You should have rock climbing experience and winter sport experiences such as hiking, skiing, or snowshoeing. Figure skating and ice fishing won't help your cause much.

The program will have two lectures at Cabot Hall (4 Joy Street, Boston) the first is on Wed, December 7th, 2011 at 7:00 pm. The second lecture is on Wed, January 4th, 2012 at 7:00 pm for accepted students and those on the wait list. There will be two upcountry weekends where you will get to touch honest-to-goodness real ice on January 21/22 and February 4/5. For additional information and to apply for the program please see our website at http://amcbostonclimbers.org. The cost of the program is $275 for AMC members and $325 for non-members.


Join in for a night of REEL ROCK with 6 amazing films and great prize giveaways. Tickets are $10 at the door, or come early and eat dinner in the restaurant to get a $5 ticket.

A BIG THANKS to Sterling Rope, the American Alpine Club, Tuckerman Brewing Co. and IME for supporting the show!

Thursday, November 3 · 7:30pm - 9:30pm

Tickets on sale Thursday 9/22 from EMS and Maine Rock Gym for $10, and $12 at the door.

Horsefeathers - Upstairs Bar
2679 White Mountain Highway
North Conway, NH

A BIG THANKS to Sterling Rope, the American Alpine Club, Tuckerman Brewing Co. and IME for supporting the show! https://www.facebook.com/event.php?eid=137195156382555


There's pretty close to nada, so hopefully this will be the end of the bug report for 2011.


Join us and hopefully LIKE us on Facebook. I'll try and post some interesting pix every Thursday and the latest Ice Report in the season, tho certainly not the whole Report. Here's where you can check it out:

http://www.facebook.com/NEClimbs/


Up on one of the Mount Washington Valley's finest crags and want to know what that climb you're looking at is? Or maybe you're on your way up from Boston and want to check out the Ice Report for your upcoming weekend plans. Or more likely, you're at work just want to daydream about your next adventure. Well if you have a smart phone handy, you can get to NEClimbs from anywhere you have cell service. While it doesn't offer every single feature of the site and it's not an "app", in mobile form, it does do a whole lot and is very useful. Here is the live link to the mobile version of NEClimbs:

http://www.neclimbs.com/mobile

Check it out and if you have issues on your specific phone, please feel free to let me know.


Join us and LIKE us on Facebook. I'll try and post some interesting pix every Thursday and the latest Ice Report in the season, tho certainly not the whole Report. Here's where you can check it out:

http://www.facebook.com/NEClimbs/



Have fun and climb safe,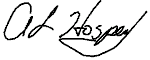 Al Hospers
The White Mountain Report
North Conway, New Hampshire
---
If you don't let go, you can't fall off !
Jerry Moffat