Like reading the White Mountain Report every week? Why not get it delivered to your e-mailbox every Thursday? All you have to do is subscribe. It's fast, painless, and best of all it doesn't cost you a dime!
CLICK HERE...

December 15, 2011

Hi Folks,

I realize that to some I may have been shirking my assigned duties as the purveyor of ice information here in the Valley. However, I assure you that up until now you really haven't been missing anything. Plus I had elves out on an almost daily basis clueing me in on the state, or lack of state, of ice up in the Notches. With a little snow on the ground down here in the lower elevations this morning, I decided that I should start my weekly pilgrimage to Crawford Notch to genuflect in the direction os the ice gods…

There was a spotty drizzle coming down as I left the house and the roads were slippery. Bartlett doesn't put as much effort into plowing and sanding, so I drove carefully up West Side Road, through Bartlett Village and headed up towards Crawford. Once above the village the DOT takes over the roadwork and it's a lot better. They had obviously done come sanding and I saw a plow out scraping down what little accumulation had built up. However I did notice that they hadn't gotten around to scraping down either the scenic vista before Arethusa Falls or the lower parking lot.

The dark rock of the Fang face looked just as expected, completely free of any trace of ice and quite wet. The main amphitheater looked almost the same. Lots of water flowing on Smear, Pegasus and Chia. There were dribbles of ice in The Hobbit, but that was about it. Further up the road things looked a bit better. Standard had a fair amount of ice forming and hanging, in spite of lots of running water. It didn't look climbable to me, but it's on the way. There is ice forming on the lower part of Dropline, almost continually down Machine and there is a fair amount in Dracula as well. Willey's Slide had only a coating of snow over a lot of bare rock, and the face of Mt Willard didn't look any better. There is water everywhere, but it just hasn't been consistently cold enough to form much ice, especially for anything that is in the sun!

There was fog and I couldn't really see into Hitchcock, but I'm pretty sure that it's a real mixed bag - so to speak. There appeared to be ice on the Left Hand Monkey Wrench, so you may be able to get to the upper tier that way. However I could not see if there was ice in Upper Hitchcock. At the very top of the Notch I was quite surprised to see that the Snot Rocket was forming! If it stays somewhat cold it could actually be climbable soon. There was even a party setting up a rope on the little ramp next to the trestle notch. And it looked as if it was likely to be climbable! Elephant Head had some ice in its lower section, but the top looked terrible. On the way back down I noticed that the Cascades were pouring water, with only a minimum of ice on the sides. The gullies on Webster didn't look appealing, however there seemed to be some ice up high on Shoestring. I would imagine that the lower half would be a mess and the walk-off could be pretty messy. I'd heard that it was climbed a week ago, so who knows? I would get a very early start as there is always lots of loose stuff up there in the best of times!

If you look at the NEClimbs.com home page you'll see a picture of Matt Ritter on The Black Dike on Canon taken on Dec 12th. Thanks to Art Mooney of Mooney Mountain Guides for the great picture. the Dike has been climbed several times over the past 7 days, in pretty thin conditions. If you do head up there get an early start and beware of ice coming off the face to the right, and from up above as you get close to the cliff on the hike in.

The Ravines have been better, but only marginally so. According to Rich Palatino, Harvard Cabin Caretaker, it has been very up and down this past week. Lots of folks have been up there climbing in less that ideal conditions. Every day brings a different state of ice, so if you are going up you need to be prepared for whatever comes along. As Snow Ranger Jeff Lane posted recently regarding climbing in Huntington, "You might want to leave behind your pickets and bring some rock protection instead." The Mount Washington Avalanche Center has finally started posting some reports and I urge you to check them before heading to the upper elevations. As always you can read their well considered analysis and see pictures here:

http://www.mountwashingtonavalanchecenter.org/

Here are some pictures from this morning's drive-by in Crawford Notch:

CrawfordNotchFog.jpg
chia.jpg
cinema.jpg
dracula.jpg
dropline.jpg
elephantHead.jpg
fang.jpg
machine.jpg
pegasus.jpg
shoestring.jpg
silverCascade.jpg
smear.jpg
snotRocket.jpg
standard.jpg
trestle-cut.jpg



It's been a wonderful ice season, but Spring is officially here folks. Thus the sun is strong so it's warm during the day, but it's cold at night. And of course that means that climbs in the full sun are crap, but anything in the shade can still be good and maybe even building a bit. Sure, Standard Route is still massive, but the ice isn't all that good IMO. I was up there today and thought the ice above the cave was punky! Climbs in the reflector oven that is the Amphitheater are a mess now and honestly in my mind it's not a smart place to be. We're entering a time when the best climbing will be up high in the Ravine. And of course the longer days make it a great time to be up there. From here on out I'm only going to be posting pictures of things I think are in climbable shape, and that's a dwindling supply.
Huntington Ravine
IN mostly
Repentance
OUT
Standard Route
climbable, but getting punky
Dracula
IN - bring your snorkle


I have finally found time to post the current DONOR LIST for this year's Fundraiser on the NEClimbs web site. Thanks to the 36 of you who have contributed to the support of NEClimbs.com and the White Mountain Report. I am well aware of the current state of the economy, and sincerely appreciate any contribution, no matter how small. You can see it here:

http://www.neclimbs.com/?PageName=donation_list

Needless to say, I hope you find that the value of the weekly White Mountain Report and NEClimbs.com web site are enough to warrant making your $20 annual donation. I trust that's small enough not to cause anyone any significant hardship! I have to admit that BITD when I was working in Boston, I spent more than that weekly on my coffee habit. [wry grin] Please take a minute to help support NEClimbs and The White Mountain Report by going ON LINE via PayPal using almost any credit card. It's easy & painless. Just click the link below to make your contribution:

http://www.neclimbs.com/index.php?PageName=donation_fundraiser

As always you can also contribute via check or money order for $20 OR make your contribution. Just make out a check or money order to NEClimbs and send it here:

NEClimbs
92 Bow Lane
North Conway, NH 03860

The expenses of the running and maintaining NEClimbs.com and putting out The White Mountain Report continue all year. Hopefully you will find it useful enough to make a contribution. PLEASE REMEMBER, it's your contribution that makes this newsletter and the NEClimbs web site viable.

The White Mountain Report has been put out consistently since 1998. You can see almost all of the Reports on NEClimbs.com archived from as far back as September of 1999! So you get a sense of the popularity of the site, current traffic on NEClimbs.com is about 1,300 UNIQUE visits a day, generates over 1.2 million monthly "HITS" and The White Mountain Report newsletter goes out to over 1,200 subscribers weekly!

Thank you once again for your support...


Up on one of the Mount Washington Valley's finest crags and want to know what that climb you're looking at is? Or maybe you're on your way up from Boston and want to check out the Ice Report for your upcoming weekend plans. Or more likely, you're at work just want to daydream about your next adventure. Well if you have a smart phone handy, you can get to NEClimbs from anywhere you have cell service. While it doesn't offer every single feature of the site and it's not an "app", in mobile form, it does do a whole lot and is very useful. Here is the live link to the mobile version of NEClimbs:

http://www.neclimbs.com/mobile

Check it out and if you have issues on your specific phone, please feel free to let me know.


Join us and LIKE us on Facebook. I'll try and post some interesting pix every Thursday and the latest Ice Report in the season, tho certainly not the whole Report. Here's where you can check it out:

http://www.facebook.com/NEClimbs/



Have fun and climb safe,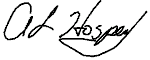 Al Hospers
The White Mountain Report
North Conway, New Hampshire
---
When you consider the ratio of adrenaline to dollars spent, I think ice climbing is a pretty economical.
Mike T (from the NEClimbs forum)