Like reading the White Mountain Report every week? Why not get it delivered to your e-mailbox every Thursday? All you have to do is subscribe. It's fast, painless, and best of all it doesn't cost you a dime!
CLICK HERE...

January 19, 2012

Hi Folks,

It's been a chilly week… Well actually it's been a downright pretty frigid week, with a few weird little bounces here & there. Sunday Night - early Monday morning it pretty much bottomed out at 16 below! How cold was it? It was so cold that in spite of having a built-in heater the webcam shut down and then reset itself when temps rebounded to a balmy 15 above! It was cold enough that the dog wasn't too happy walking with me and the kiddo down to the bus stop, and he enjoys being out in almost any sort of weather. It never got above 17 all day, but it's amazing just how warm 17 above can feel when it's following on -16!

We also had a round of sleet, really more like freezing rain, on Tuesday. That was the bounce that took us up to right around freezing I had mentioned before. It put a sheath of ice on the cars and left many folks driveways looking for all the world like skating rinks. The worst part of it was the 1/4" crust it put on the snow we got over the weekend. It made the xc-skiing in the woods go from excellent to poor, all in a day. Just when it started getting fun out there. [sigh] It also makes for some fairly uncomfortable bushwhacking. It's not just my winter fat making itself felt 'cause even the dog finds himself punching through with almost every other step. (Yes, yes, I know that he's overweight too!) Regardless, it's darn unpleasant, and where it's thick enough to support your weight it's like a sheet of ice; making a pair of Micro Spikes almost de rigueur.

I wanted to get out climbing this past weekend, but I got trapped in some programing work that just had to be done. I enjoy coding, mainly because I enjoy the logic of it. Programming at its heart has a link to music and even climbing. All 3 have puzzle-like aspects that engage my brain. However, sometimes coding can just be major league chore. This particular job involved a complex bunch of Javascript that required some interaction between 3 different prebuilt libraries that simply would not play together nicely. It ended up with me basically beating my head up against the wall for almost 4 days; kind of like trying to send a really hard project or figure out how to play a really really difficult piece of music. See, you knew I was finally going to tie this to climbing - didn't you? [grin]

In any event I finally reached a point where had to walk away. So I put on my xc-skis and took a pound through the woods, over to the Hales Location golf course, around Echo Lake and back. In spite of the cold I worked up a sweat and my mind cleared. I made one more stab at solving my problems, and amazingly enough it all came together. Kind of like when I can't figure out a sequence in a climb, if I walk away for a while - an hour, a day a month - often I'll come back to my problem and it will all fall into place. Funny how the mind works sometimes. Maybe that will work for that hidden 10d over at Humphrey's/ I guess we'll see in the Spring -


After taking a few shots of Cathedral, I met up with Jeff Lea at Attitash and we went up to the Notch to see what was in. I didn't have the entire day to climb 'cause my Texas Swing Band is playing music at McGrath's Tavern in North Conway tonight. I have to get this written, posted, gather music gear, go over some tunes and setup!. Still, I have to go up there and we both figured that there would be something fun to climb we could do in a couple of hours. And there was actually. We went up and climbed Lower Hitchcock to the Monkey Wrench and then the big flow on the right of Upper Hitchcock. With a late start I didn't get home 'till about 5 PM so I haven't had time to write much about it 'cause I have to get ready to go to work. Anyway, here's the short version…

I gotta say that everything I saw looked pretty darn good. All the main stuff at Frankenstein looked fine, with the exception of the Fang area in general and the pillars on Pegasus. There is plenty of interesting stuff on Webster, Willies looks good and almost everything on Mt Willard looks good to go, tho Cinema is thin. Elephant head is big, Snot Rocket is a bit weird ion the lower left tho it is climbable, and Upper Hitchcock and the upper tier is great. I would say that we're in good shape and the best thing you could do is to come on up and go climbing.

I'm sorry that I don't have any time to process pictures before putting this out, however they should be posted in the on-line Report sometime Friday morning.

UPDATE: We got 4-6 inches of powder here in the Valley on Thursday night. I would imagine that there is more on the Mountain and in the Notches. It's beautiful fluffy stuff, that is almost assuredly the kind of stuff that will be fun to play in, will definitely slide and be slippery when driving. Be aware!



It's been a wonderful ice season, but Spring is officially here folks. Thus the sun is strong so it's warm during the day, but it's cold at night. And of course that means that climbs in the full sun are crap, but anything in the shade can still be good and maybe even building a bit. Sure, Standard Route is still massive, but the ice isn't all that good IMO. I was up there today and thought the ice above the cave was punky! Climbs in the reflector oven that is the Amphitheater are a mess now and honestly in my mind it's not a smart place to be. We're entering a time when the best climbing will be up high in the Ravine. And of course the longer days make it a great time to be up there. From here on out I'm only going to be posting pictures of things I think are in climbable shape, and that's a dwindling supply.
Huntington Ravine
IN mostly
Repentance
OUT
Standard Route
climbable, but getting punky
Dracula
IN - bring your snorkle


Last summer Boston native Mark Richey led an expedition to the remote peaks of the Indian Karakoram. His goal was to reach the summit of Saser Kangri II (7,518m), the second-highest unclimbed mountain in the world. For Mark and partner Steve Swenson, both in their 50s, the climb would be the capstone of their long and already distinguished climbing careers. To round out the team, they recruited four younger climbers: Freddie Wilkinson, Janet Bergman, Emilie Drinkwater, and Kirsten Kremer. Supporting each other from a shared basecamp, these six ropemates charted new ground on five new routes, including the coveted first ascent of Saser Kangri II.

The story of their expedition provides more than a glimpse into the future of exploratory alpinism. It highlights the powerful tradition long exemplified by the New England climbing community and The American Alpine Club: partnership across generations. Please join Mark, Freddie, and the rest of the Saser Kangri II team for a journey—vividly told in words, images, and video—to one of the last frontiers of Himalayan climbing.

When: March 2 & 3, 2012
Where: Boston, MA
Waterfront Dining, Awards, and Auctions

Friday Night March 2: Annual Members' Meeting & Climbers' Gathering
Location and Details To Be Announced

Saturday Night March 3: Annual Benefit Dinner & Saser Kangri II Presentation
Accommodations and Dinner Location: Boston Seaport Hotel

American Alpine Club Hotel Group Rate: $169.00

Please call to make your reservation and ask to be part of the American Alpine Club Group Rate 617.385.4514 using code AACG12
‪200 Seaport Boulevard‬
‪Boston, MA 02210-2031‬


This year's Mountain Rescue Service benefit night will be on Tuesday, February 28th from 5pm-9pm at Flatbread Company in North Conway, NH.  Please tell all of your friends and bring them by to eat some great flatbread!

As always, a portion of the profits from each flatbread sold will be donated to Mountain Rescue Service, www.nhmrs.org.

There will be a silent auction with great gear, great music, a slide show, and all your friends in one place.  Mark it on your calendar...hope to see all of you there!


At the suggestion of NEClimbs member Mark Sprague, I added a new section called Conditions to the Forum. While mainly intended for the rapidly changing ice season, it can be used for everything. It's a great place for folks to post their observations about the state of climbing in various areas here in New Hampshire and beyond. If you are out climbing anytime, but especially during ice season, please drop by the forum and post your observations. Obviously I can't be everywhere and it can be a very valuable resource. You can also post your pictures there or in the Photo Gallery. Of course you will need to register to do anything other than read. I hope you find it useful…


Up on one of the Mount Washington Valley's finest crags and want to know what that climb you're looking at is? Or maybe you're on your way up from Boston and want to check out the Ice Report for your upcoming weekend plans. Or more likely, you're at work just want to daydream about your next adventure. Well if you have a smart phone handy, you can get to NEClimbs from anywhere you have cell service. While it doesn't offer every single feature of the site and it's not an "app", in mobile form, it does do a whole lot and is very useful. Here is the live link to the mobile version of NEClimbs:

http://www.neclimbs.com/mobile

Check it out and if you have issues on your specific phone, please feel free to let me know.


Join us and LIKE us on Facebook. I'll try and post some interesting pix every Thursday and the latest Ice Report in the season, tho certainly not the whole Report. Here's where you can check it out:

http://www.facebook.com/NEClimbs/



Have fun and climb safe,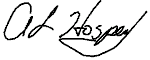 Al Hospers
The White Mountain Report
North Conway, New Hampshire
---
Naked male sport climbers? No! I want naked male trad hogs! Pushing 50 or over, very hairy chest and back, front tooth missing (no dental insurance), wrinkled yellow toenail fungus, sunburnt dome with long gray ponytail (sparse curls will do), fingers the size of Polish sausages, torn-off nipples due to offwidth damage... Now there's a man, an image to behold, every climber chick's dream. And when he says: 'Hey, honey, wanna do the DNB?' you just melt into a heap of adoring lard.
Inez Drixelius