Like reading the White Mountain Report every week? Why not get it delivered to your e-mailbox every Thursday? All you have to do is subscribe. It's fast, painless, and best of all it doesn't cost you a dime!
CLICK HERE...

February 16, 2012

Hi Folks,

Is it Spring yet daddy? I know everyone around here is asking themselves the same thing… 40 degrees and bluebird at 9 AM here in the Valley! If that's not Spring, I don't know what it is. While I do like the warmer weather, I certainly prefer that we have a longer and fuller winter season. Sure it's a drag when winter hangs on into April as it sometime does, but having a short winter and early spring most certainly has a significant downward rippling affect through the Valley's economy. When I hear about my friends who own seasonal business up here that are struggling, I find myself hoping for a slew of late winter snowstorms to pick things up.

Any early spring like this brings with it a mixed bag of blessings and curses. On the upside, the snowpack has been gradually sublimating, and with no big rainstorms in sight it as if we will be avoiding the dreaded spring floods and mud-season. I have almost no snowpack on my roof and I've used a lot less wood to heat the house than I expected. The ice that is out there in more shaded areas is darn near perfection. Single swings get you feeling like an ice-god in no time and some days you can almost climb in shorts and t-shirt. And of course these are the days that you can get in multi-sport days. Ski on corn snow and ice climb hero ice in the AM, ride the bike and rock climb on warm Humphrey's rock in the PM. It's not a bad time to be up here in the north country.

On the down side, the snow and ice is going much faster than we all would like. The sun is much stronger now and days much longer. You really do need to be careful where you climb and what's above you at all times. There was a near-miss at the Texaco Amphitheater when an entire 50+ foot climb simply fell off and almost took out the crew that was top-roping on it last weekend ! (You can see pictures and read about it in the NEClimbs forum.) Many, if not most, climbs that are in full sun are now suspect. For those who have bee out riding the mountain bike on the packed trails, the warmth has softened up the trails and they are not nearly as fun. And on top of that the receding snow on the sides of the roads have uncovered the hidden "treasures" (sarcasm here) that we would all simply prefer to stay hidden.

Speaking of the near incident at Texaco, you really should read the thread about what took place. It could have been much worse, but simply for some good luck. The temps had been quite warm over the proceeding days, and you can see from the pictures taken before the incident that the ice did look as if it was delaminating from the rock and was quite milky-looking. The color of the rock and the relationship of that area to the sun makes Texaco a pleasant place to climb on colder days, but a far more problematic location as the season winds down. It's worth considering… If you look at the picture of Chia taken today, Thursday, you can see unconsolidated hangers just above a climber on the ramp in the lower left. With the full sun and temps at that time in the mid-40's (!) this climber was not exercising good judgement IMNSHO.

Regardless of all that I'm sure that we're all going to make the most of what we're given, but if I had my druthers I'd opt for another month of more seasonably chilly temps. That said when it's like it is out there today, I'm very happy to be alive and enjoying it.

"There are many days, but only one today. Live it…"
Al Hospers, 2012



It's been a wonderful ice season, but Spring is officially here folks. Thus the sun is strong so it's warm during the day, but it's cold at night. And of course that means that climbs in the full sun are crap, but anything in the shade can still be good and maybe even building a bit. Sure, Standard Route is still massive, but the ice isn't all that good IMO. I was up there today and thought the ice above the cave was punky! Climbs in the reflector oven that is the Amphitheater are a mess now and honestly in my mind it's not a smart place to be. We're entering a time when the best climbing will be up high in the Ravine. And of course the longer days make it a great time to be up there. From here on out I'm only going to be posting pictures of things I think are in climbable shape, and that's a dwindling supply.
Huntington Ravine
IN mostly
Repentance
OUT
Standard Route
climbable, but getting punky
Dracula
IN - bring your snorkle




Today The American Alpine Club—dedicated to knowledge, inspiration, conservation and advocacy for the climbing community—released a second chance to win a prize package so unique that it cannot be bought. The giveaway will offer one winner the following items, redeemable in Boston at the 2012 Annual Benefit Dinner on March 3:

• Two VIP Passes to the Annual Dinner. The VIP reception, overlooking Boston Harbor, is an intimate gathering of North America's most accomplished climbers and mountaineers. The guest list includes Jack Tackle, Tom Hornbein, Janet Bergman, John Bragg, Jimmy Surette, and more.

• Ice Axe signed in person by the Saser Kangri II team. Freddie Wilkinson, Mark Richey, and Steve Swenson—the evening's keynote presenters—recently summited the world's second-highest unclimbed mountain and will sign a special axe to the winner.

• $100 toward the Silent Auction, which includes climbing art, one-of-a-kind trips, and gear packages from The North Face, Mountain Hardwear, and Outdoor Research.

• AAC backpack filled with goodies, including a signed hardback of One Mountain Thousand Summits, the acclaimed book by Wilkinson. At the dinner, he will premiereThe Old Breed, a video masterpiece about the Saser Kangri II expedition. Watch Trailer

Every person who buys a ticket to the 2012 Annual Benefit Dinner by February 20th automatically will be entered to win this giveaway package!

GIVEAWAY DETAILS: http://www.americanalpineclub.org/p/2012-annual-benefit-dinner-giveaway

READ ABOUT THE FIRST WINNER: http://inclined.americanalpineclub.org/2012/02/aac-annual-dinner-giveaway-winner/

The Annual Benefit Dinner is the AAC's signature and largest annual event. In addition to fine dining and entertainment, the Dinner mingles climbers of all generations and abilities to celebrate the vibrant state of this 110-year-old organization. The event will be held in Boston at the Seaport Hotel and will celebrate a year of change and success through the theme of Partnership: Climbing through the Generations.

Every ticket sold helps The American Alpine Club raise funds to improve its programs: protecting and preserving the places we climb, bringing climbers together, expanding information resources, grants, lodging, and more. Founded by a Boston native in 1902, the AAC has advocated for climbers throughout the generations, with a progressive implementation of new programs.

In 2012, the Club will break ground on a new Climbers' Campground with easy access to climbing in New York's Shawangunks.

  "The AAC is at its best when we can be helpful to climbers where they climb—in their own backyards," said Executive Director Phil Powers. "Our Members in the Northeast raised their hands to host the Annual Dinner this year. Regional staff and volunteers are working together to make it a truly top-notch event with a great local flavor. This is just one example of how the AAC is changing. We're listening to our Members and helping them build what they want from the ground up."  

For more information and tickets, visit americanalpineclub.org/2012dinner


This year's Mountain Rescue Service benefit night will be on Tuesday, February 28th from 5pm-9pm at Flatbread Company in North Conway, NH.  Please tell all of your friends and bring them by to eat some great flatbread!

As always, a portion of the profits from each flatbread sold will be donated to Mountain Rescue Service, www.nhmrs.org.

There will be a silent auction with great gear, great music, a slide show, and all your friends in one place.  Mark it on your calendar...hope to see all of you there!


Up on one of the Mount Washington Valley's finest crags and want to know what that climb you're looking at is? Or maybe you're on your way up from Boston and want to check out the Ice Report for your upcoming weekend plans. Or more likely, you're at work just want to daydream about your next adventure. Well if you have a smart phone handy, you can get to NEClimbs from anywhere you have cell service. While it doesn't offer every single feature of the site and it's not an "app", in mobile form, it does do a whole lot and is very useful. Here is the live link to the mobile version of NEClimbs:

http://www.neclimbs.com/mobile

Check it out and if you have issues on your specific phone, please feel free to let me know.


Join us and LIKE us on Facebook. I'll try and post some interesting pix every Thursday and the latest Ice Report in the season, tho certainly not the whole Report. Here's where you can check it out:

http://www.facebook.com/NEClimbs/



Have fun and climb safe,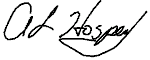 Al Hospers
The White Mountain Report
North Conway, New Hampshire
---
Life is brought down to the basics: if you are warm, regular, healthy, not thirsty or hungry, then you are not on a mountain... Climbing at altitude is like hitting your head against a brick wall — it's great when you stop.
Chris Darwin