Like reading the White Mountain Report every week? Why not get it delivered to your e-mailbox every Thursday? All you have to do is subscribe. It's fast, painless, and best of all it doesn't cost you a dime!
CLICK HERE...

February 23, 2012

Hi Folks,

Man has it been a busy week up here in the Valley. With both Massachusetts AND New Hampshire having their winter school vacation weeks made things really busy as far as having the tourists up here. For me personally i was over the top, guiding on Saturday and Monday, and then taking 6 boys from 11-17 from our local Boy Scout troop 150 up on Mt Washington for an overnight Tuesday & Wednesday. I'll tell you, I was really happy to get home Wednesday and am looking forward to a full day off on Friday.

The hike and overnight was a really great trip for everyone involved. IME & IMCS were nice enough to loan the scouts plastic boots for our hike. We met there at 9 AM Tuesday morning to pick them up and get fitted and then headed up to Pinkham. We had made reservations for the lean-to's at Hermit Lake and paid for them and headed out at about 10:30. It was a perfect bluebird day and the trail was well packed so we didn't even really need out micro spikes. Even with a few short stops for a snack & drink we were up at the caretaker hut by 1:30. We checked in with Don, and since there was no one else there, we decided to stay in the 4-sided ones and not even set up our tents. Then we headed up to the base of the bowl. Even in a low snow year it's always impressive. There wasn't much of a breeze so it was nice to just hang out there for a while and watch a few skiers take some runs on Right Gully. After a while we came back down, with the kids glissading down the steep parts of the trail & really enjoying themselves. They decided they wanted to do some more sliding so they went down the Tucks trail a bit to play around while Scott, the other adult, and I hung at the lean-to. I had hoped we could get a show-and-tell from the snow rangers, but they weren't around so that didn't happen.

As it got close to dark we decided to make dinner. Everyone had a Jet-Boil so heating water for Annie's pasta with broccoli was a breeze. We hung around outside for a while after dark, just talking. It was nice until the wind picked up and temps really started to drop so we headed into the shelter. Everyone took off their boots and put the liners inside their sleeping bags to keep them from freezing. No one had thought to bring any books or games so after a short while everyone started to drift off to sleep. It was nice inside the shelter without any wind and tho it was cold, 8 bodies kept some amount of heat inside and everyone slept pretty toasty.

Although the original plan was to get up at 6:30, we ended up sleeping until almost 8! Everyone got up and put on their boots and went outside into a sweet 2 inches of fresh snow. Once again we used our Jet-Boils to make a hot breakfast of oatmeal and tea. we packed up our gear, cleaned up the lean-to and were ready to be on the road shortly after 9. We had planned to hike across the cutoff from Tucks to the Harvard Cabin to meet up with Chris, the Scoutmaster, who was hiking up that morning. That's a nice trail, that's downhill all the way. When we got to the cabin Rich, the caretaker, came out and we chatted for a bit. We also met 2 Canadian climbers from Sherbrook who were up to climb in the ravine for the day. When Chris arrived we left our packs at the Cabin and hiked up into the ravine. Other than my son Lewis, none of the kids had been up to any of the ravines so it was quite impressive to them. They were surprised by how much visible ice there was, compared to Tucks and I pointed out all the named gullies and described the climbs in each. As we hiked down I pointed out the Stradmuller/Griffin plaque and the one on the Dow rescue cache and told them those stories. They were all especially interested in the story of Albert Dow.

Back at the Cabin we grabbed another snack and drink and headed out. It's always nice to be heading home and we made good time, actually only taking about 2 hours. After a short time recuperating on the porch in front of the Visitors Center we piled in our cars and headed back to IME at North Conway. What a difference there was between the snowy 25 degrees in Huntington and 50 degrees in town! We dropped the boots off at IME/IMCS and profusely thanked them for helping us out.

Just so you know, this was not the first winter camping experience for this group. They've been camping outside almost every winter month for the past couple of years, so they were pretty familiar with the process. Of course the big difference was that we were truly on our own this time. If it got too cold, someone got sick or there was a another problem, there was no hopping into a car & going home. Though we had a close to perfect couple of days, it was a significant experience for all of them and a great couple of days on the mountain. It's not something that a whole lot of 12-17 year olds get to do and I am sure that they all enjoyed themselves. Heck, I know that I did.


It's almost here… This year's Mountain Rescue Service benefit night will be this coming Tuesday, February 28th from 5pm-9pm at Flatbread Company in North Conway, NH.  Please tell all of your friends and bring them by to eat some great flatbread!

As always, a portion of the profits from each flatbread sold will be donated to Mountain Rescue Service, www.nhmrs.org. There will be a silent auction with great gear, great music, a slide show, and all your friends in one place.  Mark it on your calendar…DON'T MISS IT!



I raised the IceCON rating to a 5 today. It's unusual to get a 5 rating this early in the season, but this one has certainly been special. All the climbs in the Amphitheater are IN, as is pretty much everything else at Frankenstein. It's really pretty impressive just how much ice there is out there right now, in spite of how sunny it is. Just goes to show what snow and cold will do for things. That said, we have a VERY BIG round of snow coming in on Saturday evening through early Monday. Predictions are for 2 feet, but if we even get half that it's a big deal. If you're planning on climbing on Sunday just be aware of what that much snow means and please drive safe on the way home.
Huntington Ravine
options, but beware snow
Repentance
IN - P2 start tricky
Standard Route
IN - top pitch is much better
Dracula
IN




It's almost here - March 3. Get your tickets or you will miss out on a fabulous event. The Annual Benefit Dinner is the AAC's signature and largest annual event. In addition to fine dining and entertainment, the Dinner mingles climbers of all generations and abilities to celebrate the vibrant state of this 110-year-old organization. The event will be held in Boston at the Seaport Hotel and will celebrate a year of change and success through the theme of Partnership: Climbing through the Generations.

Every ticket sold helps The American Alpine Club raise funds to improve its programs: protecting and preserving the places we climb, bringing climbers together, expanding information resources, grants, lodging, and more. Founded by a Boston native in 1902, the AAC has advocated for climbers throughout the generations, with a progressive implementation of new programs.

In 2012, the Club will break ground on a new Climbers' Campground with easy access to climbing in New York's Shawangunks.

  "The AAC is at its best when we can be helpful to climbers where they climb—in their own backyards," said Executive Director Phil Powers. "Our Members in the Northeast raised their hands to host the Annual Dinner this year. Regional staff and volunteers are working together to make it a truly top-notch event with a great local flavor. This is just one example of how the AAC is changing. We're listening to our Members and helping them build what they want from the ground up."  

For more information and tickets, visit americanalpineclub.org/2012dinner


This year's Mountain Rescue Service benefit night will be on Tuesday, February 28th from 5pm-9pm at Flatbread Company in North Conway, NH.  Please tell all of your friends and bring them by to eat some great flatbread!

As always, a portion of the profits from each flatbread sold will be donated to Mountain Rescue Service, www.nhmrs.org.

There will be a silent auction with great gear, great music, a slide show, and all your friends in one place.  Mark it on your calendar...hope to see all of you there!


Up on one of the Mount Washington Valley's finest crags and want to know what that climb you're looking at is? Or maybe you're on your way up from Boston and want to check out the Ice Report for your upcoming weekend plans. Or more likely, you're at work just want to daydream about your next adventure. Well if you have a smart phone handy, you can get to NEClimbs from anywhere you have cell service. While it doesn't offer every single feature of the site and it's not an "app", in mobile form, it does do a whole lot and is very useful. Here is the live link to the mobile version of NEClimbs:

http://www.neclimbs.com/mobile

Check it out and if you have issues on your specific phone, please feel free to let me know.


Join us and LIKE us on Facebook. I'll try and post some interesting pix every Thursday and the latest Ice Report in the season, tho certainly not the whole Report. Here's where you can check it out:

http://www.facebook.com/NEClimbs/



Have fun and climb safe,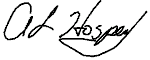 Al Hospers
The White Mountain Report
North Conway, New Hampshire
---
In 1961 I led this chimney in a state of metabolic uproar. At the base of the pitch I smoked several cigarettes (the first and last ones of my life). This was to calm me. Then I spooned half a jar of honey. This was to ensure superhuman strength. Mort Hempel, my partner, watched this silly ritual with mouth agape and eyes exploding with fear.
Steve Roper