Like reading the White Mountain Report every week? Why not get it delivered to your e-mailbox every Thursday? All you have to do is subscribe. It's fast, painless, and best of all it doesn't cost you a dime!
CLICK HERE...

March 1, 2012

Hi Folks,

Well it's a weather rollercoaster right now and trying to make heads or tails of what's going on is almost impossible. I suppose I should not try and predict and just go with the flow. A week ago I would have bet that we'd be out on the rock this weekend and I'd be riding the road bike. But, after the big storm last week and another one going on right now - all bets are most decidedly OFF. I'm not saying that all the ice is coming back like gangbusters, but with this fresh snowpack and generally more cloudy days, things are certainly going to be holding on a whole lot better.

All the ski areas were ready to write off the season, and then last week's 8+ inches of heavy wet stuff certainly turned that around. The middle of the week was pretty nice, but somewhat cooler than it has been, and it it seemed like fairly nice wintry conditions for a change. I have had a busy week but I did manage to get over to the North End of Cathedral a couple of times just to get in some laps. I thought it had been taking a hit, so I was pleasantly surprised to see that it was still looking good. Thresher was in particularly good shape and I enjoyed the little steep section on the left near the top. I was somewhat surprised to see someone had put in a red v-thread in the little lower gully on the left. I had no idea what that would have been about.

I was at the Mountain Rescue Service benefit at Flatbread's on Tuesday. It was crowded as always and I believe it was a success. It's always nice to see lots of folks that I don't see all that often, drink a beer or two and enjoy the great pizza. When that comes up again next year I strongly suggest that you put it on the schedule.

Brad White and our friend Ian C went up to ski on Canon a couple of days ago and reported back that it was snowing like crazy up there in Franconia. It was hard to understand, considering that there was nothing going on here in our little Valley, but apparently they were getting steadily dumped on. Someone else just got back from a couple of days at Jay Peak and said the same kind of thing. with the exception of the widespread event we're getting right now, I guess it's pretty much of a crap-shoot - where the snow is I mean!

Significant March snowfall is really not all that unusual. Some years we get steady snowfall throughout the winter, the reality is that March is usually the snowiest time of the year. That said this January and February were one of the lowest snow years on record. Unless we get some truly major dumps in March it is likely to keep the 2011/2012 winter is one of the lowest on record overall.

The thing to worry about is the possibility of some rain or mixed precipitation coming through on Saturday. If we dodge that bullet we should be OK for some time longer. Regardless, at least we've had a pretty reasonable ice season. I've managed to do most of the climbing I wanted to do, with only a couple of exceptions, so that's been just fine. And hey, with all this snow I may actually get in a fair amount of time on the XC Skis after all. [grin]

Shoestring.jpg
MonkeyWrench.jpg



Up on one of the Mount Washington Valley's finest crags and want to know what that climb you're looking at is? Or maybe you're on your way up from Boston and want to check out the Ice Report for your upcoming weekend plans. Or more likely, you're at work just want to daydream about your next adventure. Well if you have a smart phone handy, you can get to NEClimbs from anywhere you have cell service. While it doesn't offer every single feature of the site and it's not an "app", in mobile form, it does do a whole lot and is very useful. Here is the live link to the mobile version of NEClimbs:

http://www.neclimbs.com/mobile

Check it out and if you have issues on your specific phone, please feel free to let me know.


Join us and LIKE us on Facebook. I'll try and post some interesting pix every Thursday and the latest Ice Report in the season, tho certainly not the whole Report. Here's where you can check it out:

http://www.facebook.com/NEClimbs/



Have fun and climb safe,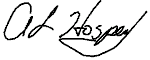 Al Hospers
The White Mountain Report
North Conway, New Hampshire
---
There are two kinds of people who climb mountains. Those whose hearts sing when they are in the mountains and all the rest.
Rheinhold Messner