Like reading the White Mountain Report every week? Why not get it delivered to your e-mailbox every Thursday? All you have to do is subscribe. It's fast, painless, and best of all it doesn't cost you a dime!
CLICK HERE...

March 15, 2012

Hi Folks,

Today is the "Ides Of March". I kind of knew things were going to go quickly, but the state of things on March 15 is kind of ridiculous. In just a few days, things have gone from OK, to piss-poor. I had hoped to be able to climb lower-elevation ice for another week, but obviously that is not to be. Since Saturday it's been above 40, and often 20 degrees above that, every day. But the most damaging thing is that it has not been below freezing at night! According to my weather station stats, the low from Saturday-Thursday was right at freezing on Sunday night, and the high was a balmy 67 on Monday. Not exactly what I'd call ice-building weather!

Frankly I'm even concerned about the prognosis for ice in the higher elevations at this point. Snow Ranger Chris Joozen painted a pretty dismal picture in Wednesday's Avalanche Report; "…we are just 4-6 weeks ahead (or behind depending on your perspective) of schedule…".

http://www.mountwashingtonavalanchecenter.org/2012/03/14/avalanche-advisory-for-wednesday-3-14-2012/

Other guide friends have been eeking-out the last few ice days here and there, but it's been tough. Yesterday, Wednesday, it was drizzly with temps hovering in the low 40's all day. I know of several parties who were up on Willeys on Wednesday and while climbable, you wouldn't call it great by any means. Although there will still be a few places in the shade where you can grab a line for the next day or two, effectively it's all done-for. Check the Ice Report for more details…

We've had our ups and downs this season, but overall it's been OK. There have only been a coulee of climbs that I've wanted to do that I haven't been able to get on this year, and with 2 exceptions those were because I couldn't find a partner on the day I needed them. So I personally haven't got a whole lot to complain about. I was hoping to get a couple of late-season days in the ravines, but that's going to be tough to manage and that's a bit of a drag.

However on the positive side, we should have an early rock season and I won't mind that at all. All we need are a couple of days of dry weather to get rid of the drips and places like Humphrey's and the South Buttress will both be good to go. Several folks have emailed me or posted on the NEClimbs forum, asking about climbing on Cathedral and Whitehorse. Whitehorse in particular can be very problematic in the spring. Right now it's pretty obvious that there is still a lot of ice and snow up there, much of it on the upper slabs. With a couple of weeks of warm temps and some warm rain much of the hidden stuff should be gone. That said, there will likely be stuff up higher for another month. I usually avoid climbing anything right of Mistaken Identity 'till we get a couple of good warm rains. And when I do go up there I put some binocs on the upper area to make sure it's clear. Here's a couple of shots of the rock for ya:

Cathedral Ledge:
goofers.jpg Unicorn.jpg

NOTE: Unicorn is right above the North End cracks!

Whitehorse:
SouthButtress.jpg
EchoRoof.jpg
WhitehorseSlabs.jpg

Humphreys Ledge:
Humphreys.jpg



It's been a wonderful ice season, but Spring is officially here folks. Thus the sun is strong so it's warm during the day, but it's cold at night. And of course that means that climbs in the full sun are crap, but anything in the shade can still be good and maybe even building a bit. Sure, Standard Route is still massive, but the ice isn't all that good IMO. I was up there today and thought the ice above the cave was punky! Climbs in the reflector oven that is the Amphitheater are a mess now and honestly in my mind it's not a smart place to be. We're entering a time when the best climbing will be up high in the Ravine. And of course the longer days make it a great time to be up there. From here on out I'm only going to be posting pictures of things I think are in climbable shape, and that's a dwindling supply.
Huntington Ravine
IN mostly
Repentance
OUT
Standard Route
climbable, but getting punky
Dracula
IN - bring your snorkle


Adirondack climbing legend Joe Szot, 51, has died of a heart attack while rock climbing in the Gunks on Wednesday. Apparently Joe was climbing, complained of not feeling well and asked to be lowered. On the ground he stopped breathing, his partner called 911 and then preformed CPR till help arrived, unfortunately he could not be resuscitated. Joe Szot will be missed by Dacks climbers and beyond.


Up on one of the Mount Washington Valley's finest crags and want to know what that climb you're looking at is? Or maybe you're on your way up from Boston and want to check out the Ice Report for your upcoming weekend plans. Or more likely, you're at work just want to daydream about your next adventure. Well if you have a smart phone handy, you can get to NEClimbs from anywhere you have cell service. While it doesn't offer every single feature of the site and it's not an "app", in mobile form, it does do a whole lot and is very useful. Here is the live link to the mobile version of NEClimbs:

http://www.neclimbs.com/mobile

Check it out and if you have issues on your specific phone, please feel free to let me know.


Join us and LIKE us on Facebook. I'll try and post some interesting pix every Thursday and the latest Ice Report in the season, tho certainly not the whole Report. Here's where you can check it out:

http://www.facebook.com/NEClimbs/



Have fun and climb safe,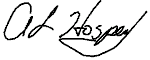 Al Hospers
The White Mountain Report
North Conway, New Hampshire
---
It is to conquer fear that one becomes a climber. The climber experiences life to its extreme. A climber is not crazy. He is not out to get himself killed. He knows what life is worth. He is in love with living.
Walter Bonatti