Like reading the White Mountain Report every week? Why not get it delivered to your e-mailbox every Thursday? All you have to do is subscribe. It's fast, painless, and best of all it doesn't cost you a dime!
CLICK HERE...

August 9, 2012

Hi Folks,

So how many climbing guidebooks do you have? I'm planning on a trip to the Gunks in the fall so last night I was looking through my collection to vend my old Gunks guides. Turns out that down in the basement I have two bookshelves packed full of varying guidebooks to crags and areas all over the world. 4 of them happen to be the Gunks guides I was looking for, but there are close to 40 others on the shelf of varying vintages and quality.

I'm not as much of a guidebook-junkie as some of my friends are. Heck, I know people who have a guidebook for every state and most regions in every state. They pride themselves on being able to whip out a guidebook on a moment's notice for the most obscure places you could imagine, all over the world. Most of mine are from the US, with the exception of some from the Canadian Rockies (where I have been quite a few times), France (where we planned to go for our honeymoon, but never made it since we bought our house instead) and a few other odd ones that I've picked up a yard sales.

I'd like to think that I have most, if not all, of the guides to this area:

1) Joe Cote's original photocopied Climber's Guide to Cathedral and Whitehorse
2) the Paul Ross / Chris Ellms Climbers Guide to Canon, Cathedral, Humphrey's and Whitehorse
3) all of the versions of Ed Webster's guides
4) Jerry Handren's RockFax guide to Cathedral & Whitehorse
5) Stuart Green's Falcon guide
6) S. Peter Lewis Select Guide to Northeast Climbs
7) Secrets Of the Notch - the Jon Sykes guide to Franconia Notch
8) Jerry's Handren's latest guide to the Mount Washington Valley and vicinity
9) both iterations of the Wilcox/Lewis area ice climbing guides
10) the old and new editions of Ward Smith's Rumney guides

There are probably some more particular to this area out there that I don't know about, but I figure this is probably a pretty comprehensive collection. It's interesting that there have been this many guides for what is actually a fairly small area. I find it very interesting to see just how much has changed over the years. I hadn't looked at the Ross/Ellms guide in a while and it was a hoot to see only a handful of climbs at Humphrey's, compared to what is there now. And the Joe Cote guide is only about 1/4 inch thick, if that, and it is for all of Cathedral AND Whitehorse! My, my how things have changed.

My visits to the Gunks are fairly rare these days. While I do have the Dick Williams individual guides, including the one for Sky Top, on the times I do go there I've found myself mostly using the Orenczak and Lynn select guide, The Gunks. I don't have the time to explore and really I'm just looking to get on the classics. Still, it is nice to be able to go back through my older books t see what I have done and review my notes on each climb. Stuff like how I felt the second pitch of Strictly Form nowhere is especially good, that I'd particularly liked the third pitch of Moonlight or that the moves on Cakewalk were nice but that it wasn't as PG as rated. [grin]

I haven't rock climbed in Vermont other than Mt Wheeler, but there is a fair amount of good climbing there. There is a new book, coming out very soon, that purports to cover much of the good stuff. Here's a blurb about it and a link. I'm going to pick up a copy as soon as it's available.

Tough Schist - Rock Climbing in Northern Vermont - Tough Schist is the first guidebook to document decades of rock climbing exploration and route development in the Green Mountain State. The book includes backcountry cliffs, roadside crags, alpine rock climbs, and gives detailed information for those interested in sport climbing, trad climbing and bouldering. It includes all major climbing areas in northern Vermont on public or protected lands including Bolton, Marshfield Ledge, Wheeler Mountain, the Northeast Kingdom, Deer Leap, Smugglers' Notch, Prospect Rock, and more.

http://www.vermontrock.com/

The amount of effort and expense to put out a climbing guidebook is pretty darn considerable. I scoped out the effort and seriously thought about it for a while, but decided that I just didn't want to spend that much time on a single project. It made me feel that the cost for of the quality of book that we're seeing out there these days is really not bad. lots of full color pictures, ariel views of the crags, topos, etc. It's a huge task and expense, so I don't feel too bad about shelling out my $ for a quality product. In spite of owning all these books, and running the NEClimbs web site which has a ton of routes in its database, I will surely buy all the guides that come out for New England. It's fun to look them over every once in a while, even if I never get to do them all.


I'm pretty comfortable rapping, even on free-hanging stuff like Madame G, but I didn't used to be. Still, every year I read about rappelling accidents in AINAM and it makes me pause. Here's a great article by Will Gadd about rapping that's well worth the read…

http://willgadd.com/rappelling/



It's been a wonderful ice season, but Spring is officially here folks. Thus the sun is strong so it's warm during the day, but it's cold at night. And of course that means that climbs in the full sun are crap, but anything in the shade can still be good and maybe even building a bit. Sure, Standard Route is still massive, but the ice isn't all that good IMO. I was up there today and thought the ice above the cave was punky! Climbs in the reflector oven that is the Amphitheater are a mess now and honestly in my mind it's not a smart place to be. We're entering a time when the best climbing will be up high in the Ravine. And of course the longer days make it a great time to be up there. From here on out I'm only going to be posting pictures of things I think are in climbable shape, and that's a dwindling supply.
Huntington Ravine
IN mostly
Repentance
OUT
Standard Route
climbable, but getting punky
Dracula
IN - bring your snorkle


My Texas swing band, The Black Mountain Ramblers, are playing a nice string of gigs this week. We played Wednesday at Delaney's here in North Conway and at Pitman's Freight Room in Laconia, and the last 2 are close by -

Friday - Red Parka Pub, Glen NH 9-12:30. No cover, great food and beers.
Saturday - Bayside Grille, Wolfboro - 8-11. No cover, good food, cold beer.

We play West Texas Swing, with a White Mountain Attitude, and YES, you can dance to it! I hope to see some of you folks out there.


I'm leaving the BugCON at a 3, but for the most part bugs aren't mush of a problem right now.


All the various seasonal climbing closures implemented for the 2012 peregrine falcon breeding season in New Hampshire have now been removed. You may climb anywhere you like.


Up on one of the Mount Washington Valley's finest crags and want to know what that climb you're looking at is? Or maybe you're on your way up from Boston and want to check out the Ice Report for your upcoming weekend plans. Or more likely, you're at work just want to daydream about your next adventure. Well if you have a smart phone handy, you can get to NEClimbs from anywhere you have cell service. While it doesn't offer every single feature of the site and it's not an "app", in mobile form, it does do a whole lot and is very useful. Here is the live link to the mobile version of NEClimbs:

http://www.neclimbs.com/mobile

Check it out and if you have issues on your specific phone, please feel free to let me know.


Join us and LIKE us on Facebook. I'll try and post some interesting pix every Thursday and the latest Ice Report in the season, tho certainly not the whole Report. Here's where you can check it out:

http://www.facebook.com/NEClimbs/



Have fun and climb safe,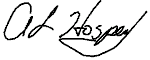 Al Hospers
The White Mountain Report
North Conway, New Hampshire
---
You could make a guide from the stuff he has done over the years and not reported!(regarding Michael Hartrich)
Dave ?