Like reading the White Mountain Report every week? Why not get it delivered to your e-mailbox every Thursday? All you have to do is subscribe. It's fast, painless, and best of all it doesn't cost you a dime!
CLICK HERE...

September 13, 2012

Hi Folks,

To my way of thinking this Tuesday, Wednesday and Thursday (today) have been some of the most beautiful days we're had up here all summer. Mild temps barely in the 70's, dry air, hardly a cloud in totally bluebird skies…WOW is all I can say. Couple that with some color in the swamp maples in the upper elevations and boggy areas of the backwoods, a couple of nights of below freezing temps on the summit of Mt Washington and reports of snow in the Rockies and it does seem as if fall is on the way. Woo Woo!

The Perez's and I spoke on Sunday and planned on checking out a new area we had heard about that was being developed near White's Ledge in Bartlett, the CMC Crag. We had thought that Monday was going to be like the rest of the week has been, but it turned out to be a lot more unsettled. When I walked my son down to the bus stop at 6:10 the sky was wonderfully clear. However by 10, when I met the Perez's at the Fire Road into the craig, it had clouded up and was gusty. It was like that all day - one minute cloudy, another clear, always breezy. It never did rain, but it was a bit disconcerting.

The CMC Crag (Chinos Mountain Club Crag) is really 2 small cliffs located left and below the Pick Of The Litter Crag near White's Ledge in Bartlett. I don't know how it was found, but I can well imagine that it's visible from Attitash or maybe 302 in the fall/winter and perhaps could be come across when thrashing down from Pick Of The Litter. All of the routes in the area were done by Jonathan Garlough, James Dickson, Joshua Corbett and Tom Zimmerman.

This is not a sport area and you'll need to bring a full trad rack with you. To get there you will go as you would to White's Ledge. Once on the fire road, actually named Rick's Road, drive past the pullout on the right where you park for White's Ledge and look for a small pulloff on the left that overlooks the river. There is sometimes an old chair there. Park and walk up the road another 300' or so, looking carefully for an inobvious trail on the right. Depending on the season there may be a stream on the left side of the trail. Follow the trail steeply uphill to a mossy slab and turn left. The trail is not all that obvious at this point. If you continue straight up you will be on top of the cliff! Walk another 200' or so and you will come to the "Main Wall". This is about a 15 minute hike from the car. The "Chinos Slab" is another 300' left and about 100' uphill from the Main Wall and it's a bit of a bushwhack!

There are 5 or 6 routes on the Main Cliff and another 4 or 5 on the Chinos Slab. The routes are, from right to left:

Clean Yer Act Up - 5.8
CMC Crack - 5.7+
Good For The Soul - 5.8
Keepin It Natural - 5.7+
Wild Things - 5.7
Angel Of Sin - 5.8+


On Monday we did 3 of the ones on the Main Cliff; CMC Crack, Good For The Soul and Keepin It Natural. Both Joe and I led each of these and Judy followed them. We all agreed that they are all quite nice nice. We didn't do the chimney climbs on the left because they were wet and simply didn't get around to the one on the far right, tho it looked nice as well.

When we were done we walked over to the Chinos Slab just to have a look. It was a bit of a thrash as we really didn't find much of a trail, but it's not too bad. The routes over there look interesting as well. They use more bolts as there isn't a lot of gear. It's kind of a unique slab, well actually more of a laid back wall than a real slab. There are right angling grooves and the rock is quite textured, plus every 20 or 30 feet there are these tree and grass filled cracks/grooves that seem to go all the way to the top. It's a cool looking area and I'm going to go back over there and check out these climbs sometime this fall.

A couple of notes:

1) At the end of Rick's Road is a house that is sometimes occupied. The owner seems to consider the road and the area in general his personal property, although it is National Forest land and there is public access all the way to his gate near the house. Several years ago he tried to block access from the housing development by locking the main gate. After complaints from local climbers this issue seems to have been resolved, however you should be aware that he might give you a hard time. Regardless, here're you park be sure to pull fully off the road and remember that confrontation is never a good thing.

2) On the Main Cliff there are no bolted anchors and the trees are quite a ways back from the edge. On the right side there is a single tree anchor with rings on it. Originally it was down near the ground and pulling the rope was quite difficult, but we moved it higher on the tree and it worked a lot better.

3) After checking out the slab area we thrashed directly down through the woods to the road and walked left back to the car. We thought this was a lot easier than going back to the Main Wall and then hiking back down the steep trail.

All in all this is a cool little area and well worth a visit. We were there the day after a rain and all but the chimney climbs were dry. Brad White says that it gets hot in the summer, but it would be great in the spring and fall. Thanks to Jonathan and his friends for developing this neat area. It's a nice addition.

Here's a couple of pictures:

KeepinItNatural.jpg

CMC_Crack.jpg

GoodForTheSoul.jpg


BugCON stays at a 2 while we're waiting for the first hard freeze to knock off the remaining mosquitoes. Bug dope is still recommended as testing of mosquito pools has found some carrying EEE and West Nile!


A three-day festival of climbing, camping, slide shows, crag stewardship, dancing, and fun on Sept. 21-23 in North Conway, New Hampshire.

Registration is now open: festival tickets, clinic spots, and campground reservations are now available at Brown Paper Tickets.

http://www.americanalpineclub.org/p/craggin-classic#cathedral

FESTIVAL HIGHLIGHTS:
  Friday, September 21
    * All-day guided climbs available at discounted rates from EMS,
      IMCS, Winkler Mountain Guide, and Synnott Mountain Guides
    * Post-climbing slacklining, snacks, and beverages at the beach in
      Echo Lake State Park
    * Evening slide shows at Zip's Pub, Cranmore Mountain Resort
    * Mark Synnott and Ed Webster talk about what makes Cathedral Ledge
      one of the best cliffs in the world.
    * Jason Kruk, a young rising star in rock climbing and alpinism
      circles, talks about his home granite in Squamish, adventures in
      the Canadian Rockies, and the first "fair means" ascent of the
      Southeast Ridge of Cerro Torre with the subsequent removal of the
      controversial Maestri bolts
    * Camping at Echo Lake State Park (campsites limited, ]pre-registration required)

  Saturday, September 22
    * Morning gear demos, coffee, and beach yoga at Echo Lake
    * Stewardship trail-building project with the NH State Parks
    * Half-day skills clinics: Self-rescue, Anchors 101, Rappelling
      Systems, Multi-pitch Systems (pre-registration required)
    * Post-climbing slacklining, tug-of-war contest, and beverages at the
      beach in Echo Lake State Park
    * Evening slide show and dance party at Zip's Pub
    * Doug Scott, the legendary British climber known for pioneering
      big-wall and high-altitude ascents, presents his show: Big Wall
      Climbing Around the World
    * DJ Mon Voyage Neon returns to North Conway to spin dance tunes
      after the show
    * Camping at Echo Lake State Park (campsites limited, pre-registration required)

  Sunday, September 23
    * Morning gear demos, coffee, and beach yoga at Echo Lake
    * Kismet Cliff Run: one of New England's toughest & most
      beautiful trail runs
    * Half-day skills clinics: Self-rescue, Anchors 101, Rappelling
      Systems, Multi-pitch Systems (pre-registration required)


The Kismet Cliff Run is one of  New England's toughest and most beautiful trail runs! Enjoy twisting singletrack, brutal climbs and swooping down hills around the soaring cliffs and granite boulders of North Conway, New Hampshire. Choose the classic 5 mile course, or new this year, the 14 mile "Beast of the East" course which summits majestic North Moat Mountain.

The KCR is now a part of The American Alpine Club's "Craggin' Classic" series. Based in Echo Lake State Park, come join fellow climbers and trail runners with fun events all weekend long!

When:Sunday, September 23, 2012
To register and FMI:  www.kismetcliffrun.org


Up on one of the Mount Washington Valley's finest crags and want to know what that climb you're looking at is? Or maybe you're on your way up from Boston and want to check out the Ice Report for your upcoming weekend plans. Or more likely, you're at work just want to daydream about your next adventure. Well if you have a smart phone handy, you can get to NEClimbs from anywhere you have cell service. While it doesn't offer every single feature of the site and it's not an "app", in mobile form, it does do a whole lot and is very useful. Here is the live link to the mobile version of NEClimbs:

http://www.neclimbs.com/mobile

Check it out and if you have issues on your specific phone, please feel free to let me know.


Join us and LIKE us on Facebook. I'll try and post some interesting pix every Thursday and the latest Ice Report in the season, tho certainly not the whole Report. Here's where you can check it out:

http://www.facebook.com/NEClimbs/



Have fun and climb safe,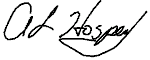 Al Hospers
The White Mountain Report
North Conway, New Hampshire
---
It doesn't have to be fun to be fun.
Barry Blanchard