Like reading the White Mountain Report every week? Why not get it delivered to your e-mailbox every Thursday? All you have to do is subscribe. It's fast, painless, and best of all it doesn't cost you a dime!
CLICK HERE...

September 27, 2012

Hi Folks,

So I got in about 7:15 last night after being at the Gunks for the past several days with George Hurley. We left on Sunday and we climbed Monday, Tuesday and Wednesday morning. It was a great trip and with the exception of Wednesday morning being a bit damp, the weather was darn near perfect. When I come home from a road-trip, even a short 4-day one like I just did, It's hard to immediately sit down and write a full report about it. I usually have to assimilate it a bit before I can get all my thoughts down on digital paper. But, since that's the main thing I've done this past week, I guess I'll just have to try my best to spit it out right away. Rather than do it all in prose, I'm going to put down kind of a bullet-point list of what we did, and then write a short blurb, so bear with me.

Sunday:
A bit of a late start, I pick up George and we're on the road 10:30.
A couple of stops to stretch, a lunch break and we arrive in New Paltz at about 5:30.
A stop at the grocery store to pick up food for 3 days.
Head to the cabin, cook dinner, drink half a bottle of wine.
Watch the Patriots game streaming on my iPad.
Stay up too late and whine at the outcome.

Monday:
Up early, eat breakfast and head to the cliff - a 5 minute ride.
Meet up with George's old friend Pauline at the Uberfall.
Climb Horseman - George does P1 and I do P2.
Walk along the cliff with Pauline & friends.
Pauline suggests we climb Miss Bailey as "One of the best 5.6's at the Gunks."
Note to self, never believe anything Pauline says from now on.
George leads P1 of Miss Bailey after I back off.
It's a heinous chimney/off-width!!!!
P1 is enough...
We walk along the cliff looking for Frogs Head.
We find it but there are 2 parties lined up and a party on it.
I suggest City Lights.
It used to be graded 5.7, now it's 5.8-, but it's really 5.9!
I flail on the initial move, which is like polished marble, and pull through.
The rest of my pitch is sweet.
I feel better when George flails on the start.
He leads the second pitch and it's great.
At the top there is a nest of Turkey vultures.
We rap and have lunch.
George has made ham & swiss sandwiches. No Clif Bars for us!
We walk a bit left and decide to do Easy O.
I lead P1.
George follows and leads P2 up the big corner to the top.
While he is leading there are vultures flying all around.
I kid George that they are there for him…
Near the top I meet a nice young lady, Beth, at the Son Of Easy O anchor.
She is from South Africa and is a friend of Pauline - small world.
We rap down and George chats up the ladies, they are all cute and friendly.
We pack it up and head back to the car.
Back at the cabin we cook up a nice dinner and finish the bottle of chianti.
ZZZZZ

00_Horseman.jpg
01_MissBailey.jpg
02_millipede.jpg
03_CityLights.jpg
04_CityLights.jpg
05_CityLights.jpg
06_EasyO.jpg
07_EasyO.jpg

Tuesday:
Get up a bit later, eat breakfast and head for the cliff.
We run into a nice couple from Colorado who direct us to Madame G.
We wait a bit for the party ahead of us to get off the P1 belay.
While waiting we pick up 8 wire nuts, a quarter and a dime. HMMM!
The leader dropped all while starting P2.
George leads P1 to the tree.
I follow and then lead P2.
I drop 2 wired nuts at the first placement. [sigh]
The climbing is everything I remember.
Overhanging, jugs, no jugs, traverses, great gear.
BRILLIANT
5.6, yeah right!
FA by Hand Kraus in 1943, before I was born!!!!!
Can you believe it?
I go to the top in 1 pitch, unlike some.
George follows.
We both agree that Madame G is worth the price of the whole trip!
We have a snack at the top and rap off the "new" anchors on the big block.
I remember rapping off the "Madame G tree" in a full moon evening.
We both agree that having a 70 meter rope is great.
Big thanks to IMCS for the loaner.
Back on the ground we see Pauline & 2 friends.
She tells us that most people lead the climb in a single pitch. Interesting…
We walk back along the cliff and spot a nice looking corner.
After checking the book we figure that it's Minty.
George likes the look of it so he leads up P1.
I follow and lead P2 to the GT Ledge.
The next little 30' section looks nice so I go ahead and lead it to the top.
It is nice & George follows.
We rap the route and decide we're done for the day.
Back at the cabin George starts dinner.
I run into town for more wine and gas for the car.
Wine is priced OK, but gas is $4.05/gallon!!!!!
2 people from the Mohonk Preserve drop by for a glass of wine.
Really nice folks.
We discuss their plans for next year's 50th Anniversary celebration.
Interesting stuff and I hope to be able to help them with some promotion.
Dinner, more wine and bed time early…

08_MadameG.jpg
08_Minty.jpg
09_Minty.jpg
10_Minty.jpg
11_70Meters.jpg

Wednesday:
We get up and it's obvious that it rained a little overnight - [sigh]
Eat, pack our stuff and clean up the cabin.
By 10:30 we're at the cliff and it's not as wet as we thought.
Bunny looks just fine.
George's lead, he sails up the pitch.
He looks 30 years younger than his 77 years.
I follow, we rap and pack it up.
1PM and we're on the road for North Conway.
Occasional stops for stretches, pee breaks and dinner at a Subway.
In Tamworth at 6:30, drop off George.
Home in North Conway at 7:15.
GREAT TRIP!!!!

12_Bunny.jpg



It's been a wonderful ice season, but Spring is officially here folks. Thus the sun is strong so it's warm during the day, but it's cold at night. And of course that means that climbs in the full sun are crap, but anything in the shade can still be good and maybe even building a bit. Sure, Standard Route is still massive, but the ice isn't all that good IMO. I was up there today and thought the ice above the cave was punky! Climbs in the reflector oven that is the Amphitheater are a mess now and honestly in my mind it's not a smart place to be. We're entering a time when the best climbing will be up high in the Ravine. And of course the longer days make it a great time to be up there. From here on out I'm only going to be posting pictures of things I think are in climbable shape, and that's a dwindling supply.
Huntington Ravine
IN mostly
Repentance
OUT
Standard Route
climbable, but getting punky
Dracula
IN - bring your snorkle

A few comments, this time in prose:
1) We decided to take my wife's new Prius instead of my mini-van for this trip. My opinion - why in the world would anyone NOT take a Prius on a trip like this if they could? It's comfortable and cruises effortlessly at 65-70 with all the rest of the traffic. PLUS it got an average of 48 MPG while it cruised. That makes it actually affordable to go on a road trip.

2) I'm sure some Gunkies will take offense to this, but I gotta say it anyway - especially since you pay $17/day to climb there. Both George and I were kind of surprised by the state of many of the anchors on the cliff. Whatever you think about the ones here, the ones at the Gunks aren't any better, and in many cases they are worse. Many of the bolt anchors have large screw links attached to the hangers, in spite of also having rings. The problem is that in many cases the screw-links are very worn. I'm not sure if this is because of people top-roping or just wear from rapping. Whatever the reason, it was disconcerting. On several routes the raps are from trees. Most of these are OK, but occasionally I would have throughout that a nice 2-bolt anchor would have been a better choice. The anchor for Son Of Easy O is a 3-pin anchor, but a nice 2 bolt anchor would be tons more secure IMNSHO. The sling anchor on the tree at the top of Bunny looked all good, until I turned the slings around and looked a bit closer. One of the slings was pretty frayed. Of course you should do this for any belay/rappel station as a matter of course since it's your ass that's on the line!

anchors_1.jpg
anchors_2.jpg

3) The above notwithstanding, there were a number of porta-potties and composting toilets and the carriage roads were well maintained as were the trails up and down to the climbs. In some cases the trails were actually amazing! It would be nice if there were little signs at each of the little trailheads so you would know what's up there, but once we got into counting the trails from one we knew, it was a piece of cake. I guess it's like figuring out the lines on Whitehorse for the first time. [wry grin]

Am I going to go back, you betcha! Everybody we met on this trip were really nice and very helpful, the weather cooperated, the climbing was great and now we have a car I can afford to drive. What's not to like?


No hard freeze yet, but the bugs are a bit less than before, so the BugCON rating is at a pretty minimal 1 now.


Up on one of the Mount Washington Valley's finest crags and want to know what that climb you're looking at is? Or maybe you're on your way up from Boston and want to check out the Ice Report for your upcoming weekend plans. Or more likely, you're at work just want to daydream about your next adventure. Well if you have a smart phone handy, you can get to NEClimbs from anywhere you have cell service. While it doesn't offer every single feature of the site and it's not an "app", in mobile form, it does do a whole lot and is very useful. Here is the live link to the mobile version of NEClimbs:

http://www.neclimbs.com/mobile

Check it out and if you have issues on your specific phone, please feel free to let me know.


Join us and LIKE us on Facebook. I'll try and post some interesting pix every Thursday and the latest Ice Report in the season, tho certainly not the whole Report. Here's where you can check it out:

http://www.facebook.com/NEClimbs/



Have fun and climb safe,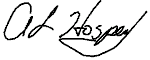 Al Hospers
The White Mountain Report
North Conway, New Hampshire
---
Frostbite ? I consider that a failure.
Marc Twight