Like reading the White Mountain Report every week? Why not get it delivered to your e-mailbox every Thursday? All you have to do is subscribe. It's fast, painless, and best of all it doesn't cost you a dime!
CLICK HERE...

October 4, 2012

Hi Folks,

Am I bummed or what? after a great couple of days in the Gunks, I haven't been out climbing since! We've reached the point where everything is just seeping like crazy and the cliff has an overall green patina. This feels more like spring than fall to me. Shoot, it's even been crappy enough to put some restrictions on my mountain bike riding, and that says a lot. I feel really sorry for the folks who have come up here for the leaf-peeping. The leaves are nice, but they don't look too great in the clouds and fog!

I am hoping for things to start drying out soon, but it doesn't look too likely for this weekend. The long-range prognosis has Monday looking to be sunny, but with all the moisture in the system it's still going to be damp. I have been waiting patiently all week to get out on the rock, but it just wasn't going to happen. The good thing is that I have a bunch of web-development work that needed top be done, the bad is that I have to stay inside almost all week. Oh well, at least I'm making a little $$, and that always helps. That said, I am absolutely going out on the bike tomorrow, rain or shine. Al is not a happy camper if he has to stay inside this long!

I'm going to be away for 2 weeks starting next Wednesday. It's strange for me being away so much in a short period of time since I rarely go anywhere. This time I'm driving down south to see relatives in Georgia. None of us are getting any younger, so I figure if I don't see them soon I might never. I am planning on taking a bike and some climbing stuff so I hope to get in some fun along the way. I've heard a lot about Linville Gorge and Looking Glass so they are both kind of on my list. When I was a kid I went scrambling in Tallulah Gorge with my grandfather, so that's another possibility. From what I remember, vaguely, it's a very spectacular location. I'm hoping to have enough WiFi to post some Reports as I go along so stay tuned.


Thanks to Greg Gagne for his well-crafted review of Tough Schist, the new and long-awaited guidebook to rock climbing in Vermont. Check it out. It's clear to me that if you climb in Vermont, you'll want to get this book. Greg wrote a nice review of the Wild Country Helium cams last year and he's done a great job on this one as well.



Guided at Frankenstein on Monday. Nice running into Jim Surette, Matty Bowman and Bobby Graver. There were a TON of people all over the place. I saw someone climbing Pegasus and it looked as if the middle of the pillars has a big groove/hole in it. Quite different from when Brad and I climbed it last Wednesday. Tho I didn't go down to Standard or Dracula, I heard both were climbable. Standard does have a literal waterfall coming out of the middle, funneling everyone out right! The flash cold has gotten many things frozen up again and brought some interesting and possibly new things in.
Huntington Ravine
UNKNOWN
Repentance
OUT
Standard Route
poor at best
Dracula
poor


Sarah Garlick, the AAC Northeast Regional Coordinator, sent me some info about some upcoming events that I thought I'd pass along. It's really cool that there are is a bunch of stuff happening and the AAC is a part of it. Thanks to Sarah for her efforts.

** The North Face Speaker Series Conrad Anker slide shows

TNF Conrad Anker presents: Return to Meru High-altitude mountaineering demands one skill above all others: the ability to suffer. Mount Everest, which Conrad has climbed three times, is the peak that's always in the media, but more challenging mountains rise in the Himalaya, including India's ice-coated granite fang, Meru. Its East Face had defied climbers for two generations. The saga of Conrad's ascent of Meru's formidable east face, which had defied climbers for two generations, begins with a failed attempt in 2003, followed by a treacherous attempt in 2009, when an epic storm froze feet and forced retreat. Three years later, grit and determination brought Conrad and his team back to complete the climb, which Conrad regards as his most challenging.

Monday, October 15
7:00-9:00 PM
Higher Ground
Burlington, VT
More info (http://thenorthface.inticketing.com/events/241393)

** Reel Rock Film Tour - North Conway
Reel Rock
Thursday, November 1
8:00-10:00 PM
International Mountain Equipment
North Conway, NH

Tickets $10 at the door
Proceeds benefit the Northeast Live Your Dream Grant


The BugCON rating is at a pretty minimal 1.


Up on one of the Mount Washington Valley's finest crags and want to know what that climb you're looking at is? Or maybe you're on your way up from Boston and want to check out the Ice Report for your upcoming weekend plans. Or more likely, you're at work just want to daydream about your next adventure. Well if you have a smart phone handy, you can get to NEClimbs from anywhere you have cell service. While it doesn't offer every single feature of the site and it's not an "app", in mobile form, it does do a whole lot and is very useful. Here is the live link to the mobile version of NEClimbs:

http://www.neclimbs.com/mobile

Check it out and if you have issues on your specific phone, please feel free to let me know.


Join us and LIKE us on Facebook. I'll try and post some interesting pix every Thursday and the latest Ice Report in the season, tho certainly not the whole Report. Here's where you can check it out:

http://www.facebook.com/NEClimbs/



Have fun and climb safe,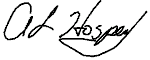 Al Hospers
The White Mountain Report
North Conway, New Hampshire
---
The rules of the game must be constantly updated to keep up with the expanding technology. Otherwise we overkill the classic climbs and delude ourselves into thinking we are better climbers than the pioneers.
Yvon Chouinard