Like reading the White Mountain Report every week? Why not get it delivered to your e-mailbox every Thursday? All you have to do is subscribe. It's fast, painless, and best of all it doesn't cost you a dime!
CLICK HERE...

November 1, 2012

Hi Folks,

I must say, it's tough to write about what's going on up here, when everywhere I look there are images of real destruction. First-off I do want to let everyone know that, unlike what happened with Irene, the North Country has pretty much escaped Sandy unscathed. Sure - the rivers rose and we had some winds, but overall we dodged the bullet. As everyone knows by now, New York and New Jersey caught the brunt of the storm. I still have family and friends in the City, and fortunately they are all OK in spite of just how bad things got. I hope any of you in that area are OK. Then of course there's the huge snow-dump that Sandy dropped on the mid-Atlantic states. While a real pain for them, honestly we would have been happy to have the snow up here. Instead, until this morning we've had unseasonably warm weather. Oh well, we'll have our turn at winter soon enough.

Last weekend was fairly nice one for climbing, too bad I got hung up in work, getting ready for the pending storm, kiddo duty and other stuff. I only got in a couple of hours on the bike on Sunday before the storm came in. I look at the bike time as training for all that winter hiking in to ice climbs. [grin] Unfortunately, now that I do have time to get out, everything is completely and totally soaked. I took a hike around Whitehorse today with a friend just to get out for a bit. It was running water and soggy pretty much everywhere we went. I often scramble up or down through the little gully left of Cold Day In Hell, but it was so wet I didn't even want to try it. Still, it was a great little hike, and after the past several damp and dreary days, it was wonderful to see the sun occasionally peaking through here and there. Of course that didn't really keep huge water streaks from appearing all over the Whitehorse slabs. Now if we can just get a few warm sunny days to dry things out!


I went to see this tonight and I have to say it was AMAZING!!!!! If you get the opportunity to see these films I highly recommend them. They are all good, but I particularly liked the ones about The Shark Fin and Alex Honnold. DO NOT miss this if it comes near you. Thanks so much to Sarah Garlick, AAC Regional Coordinator for putting this together.



I raised the IceCON rating to a 5 today. It's unusual to get a 5 rating this early in the season, but this one has certainly been special. All the climbs in the Amphitheater are IN, as is pretty much everything else at Frankenstein. It's really pretty impressive just how much ice there is out there right now, in spite of how sunny it is. Just goes to show what snow and cold will do for things. That said, we have a VERY BIG round of snow coming in on Saturday evening through early Monday. Predictions are for 2 feet, but if we even get half that it's a big deal. If you're planning on climbing on Sunday just be aware of what that much snow means and please drive safe on the way home.
Huntington Ravine
options, but beware snow
Repentance
IN - P2 start tricky
Standard Route
IN - top pitch is much better
Dracula
IN


Believe it or not, you should be putting Ice Fest 2012 on your calendar. This year it's this February 1-3. Plans are already afoot and you can read about them here - http://icefest.blogspot.com/. If I were you I'd get your hotel accommodations in place 'cause this is going to be a big one!


It got warmer with the storm, but temps will be back to seasonal this weekend and it looks as if we'll be having cold nights again and ice forming in the upper elevations soon.


Up on one of the Mount Washington Valley's finest crags and want to know what that climb you're looking at is? Or maybe you're on your way up from Boston and want to check out the Ice Report for your upcoming weekend plans. Or more likely, you're at work just want to daydream about your next adventure. Well if you have a smart phone handy, you can get to NEClimbs from anywhere you have cell service. While it doesn't offer every single feature of the site and it's not an "app", in mobile form, it does do a whole lot and is very useful. Here is the live link to the mobile version of NEClimbs:

http://www.neclimbs.com/mobile

Check it out and if you have issues on your specific phone, please feel free to let me know.


Join us and LIKE us on Facebook. I'll try and post some interesting pix every Thursday and the latest Ice Report in the season, tho certainly not the whole Report. Here's where you can check it out:

http://www.facebook.com/NEClimbs/



Have fun and climb safe,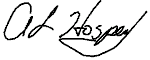 Al Hospers
The White Mountain Report
North Conway, New Hampshire
---
The only way you can do something in the style of the FA is by climbing something new.
Patrick