Like reading the White Mountain Report every week? Why not get it delivered to your e-mailbox every Thursday? All you have to do is subscribe. It's fast, painless, and best of all it doesn't cost you a dime!
CLICK HERE...

November 8, 2012

Hi Folks,

It's been a heck of a week, that's for sure. Lots of work on getting the house ready for winter, the election and now the little Nor'easter that couldn't - at least not up here in the White's! It was quite cold the early part of the week, with temps not getting out of the upper 30's for several days. I rode my bike over to vote on Tuesday and it was 34 when I got back. Then I had to drop the Prius off to get the windshield repaired on Wednesday morning, and it was 25 on the way how! That's pretty chilly on a bike, let me tell you! We know winter is here since we started up the wood stove on Monday and it's barely been off since.

Of course all that cold is good news for building ice. It's been a busy week for that as well. Yale Gully was climbed over the weekend, the Black Dike on election day and then Shoestring on Wednesday. Of course none of this was anything near to being what any rational person would call IN. Blobs of ice, interspersed with rock and occasional semi-frozen turf is more like it. Still, for some it is really good fun. I do like to climb early season ice, but I generally wait 'till I can get a good stick and I'm not sure that is the case right yet. That said, I feel pretty confident that we'll have reasonably climbable ice somewhere by Thanksgiving, unless the weather does something weird. At least that's my hope.

I took the first drive of the ice season up into the Notch this morning, for giggles. The first thing I noticed was that it seems as if the DOT is finally starting work on replacing the bridge that has been out since Irene. That's a pretty cool thing, and about time. Tho there wasn't anything close to climbable ice, there WAS ice on almost everything.



I rode my MTB up the Mt Willard trail this morning. it was amazing! I was in a hurry in both directions, but as I went through the Notch I glanced at the various climbs. The sun is strong and really baking everything out everywhere. I spotted someone on Standard but everything in the Amphitheater looks poor. The left face of Willard IMO is toast. IMNSHO if it's not in the shade, I would consider it highly suspect.
Huntington Ravine
IN mostly
Repentance
OUT
Standard Route
IN be aware folks!
Dracula
IN - bring your snorkle

Here are some more pics for you:

MtWashington.jpg
bridge.jpg
Amphitheater.jpg
AngelCakes.jpg
Shoestring.jpg

Stay tuned in folks, it's almost time.


Believe it or not, you should be putting Ice Fest 2012 on your calendar. This year it's this February 1-3. Plans are already afoot and you can read about them here - http://icefest.blogspot.com/. If I were you I'd get your hotel accommodations in place 'cause this is going to be a big one!


Up on one of the Mount Washington Valley's finest crags and want to know what that climb you're looking at is? Or maybe you're on your way up from Boston and want to check out the Ice Report for your upcoming weekend plans. Or more likely, you're at work just want to daydream about your next adventure. Well if you have a smart phone handy, you can get to NEClimbs from anywhere you have cell service. While it doesn't offer every single feature of the site and it's not an "app", in mobile form, it does do a whole lot and is very useful. Here is the live link to the mobile version of NEClimbs:

http://www.neclimbs.com/mobile

Check it out and if you have issues on your specific phone, please feel free to let me know.


Join us and LIKE us on Facebook. I'll try and post some interesting pix every Thursday and the latest Ice Report in the season, tho certainly not the whole Report. Here's where you can check it out:

http://www.facebook.com/NEClimbs/



Have fun and climb safe,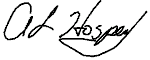 Al Hospers
The White Mountain Report
North Conway, New Hampshire
---
The grades for crack climbing in Indian Creek are hard, harder, and anatomically incorrect.
Jack Tackle