Like reading the White Mountain Report every week? Why not get it delivered to your e-mailbox every Thursday? All you have to do is subscribe. It's fast, painless, and best of all it doesn't cost you a dime!
CLICK HERE...

November 22, 2012

Hi Folks,

Thanksgiving 2012 and WOW, it's been a heck of a day - sunny, almost 50 degrees, spending time with my wife and son, a fun Notch drive with the dog, a great mountain bike ride up by the Moats, an incredible turkey dinner made by my wonderful wife and now a great Patriots/Jets football game. For me this is close to perfection as I could ask for, in spite of no ice. I know that I personally have so much to be thankful for and I can only hope that each of you all had as good a day as I've had.

The only downside of this Thanksgiving is the almost complete lack of ice. When I rode up into the Notch this morning sure, there were dribs and drabs, but there was nothing climbable. I looked up into Shoestring and it was so dry there is no way I would go up in there. There was ice drool on Standard Route and Dracula, but IMO nothing worth even walking up there to look at closely. It's been cold at night, but with temps in the 40's during the day we need some snow to make things happen. And the only snow I've seen right now is the man-made stuff at Bretton Woods.

There have been a few folks making the pilgrimage up into Huntington or even Kings Ravine, but even that's sparse. Everyone I know have been taking advantage of this weather to climb rock wherever it's sunny. Last Friday I climbed the first 4 pitches of the Magness/Cormier Route on Whitehorse, the next day a crew was at Humphrey's on Wanderlust, people have done stuff on the End Of Days Crag and even Hugo's Horror on Willard. I hate being the bearer of bad news, and I know there's going to be ice soon, it's just not here now. So I'm grateful for the ability to get on rock and ride my bike. Oh yeah, for what it's worth the mountain bike trails are in really great shape right now. Grab 'em while you can!


As I have said for the past 15 years, I hope you find that the value of the weekly White Mountain Report and NEClimbs.com web site enough to warrant making a small donation to support the site. Any amount would be appreciated so please take a minute to help support NEClimbs and The White Mountain Report. It's easy, just go ON LINE and make your donation via PayPal. You don't need a PayPal account, you can use almost any credit card. Just click the link below:

http://www.neclimbs.com/index.php?PageName=donation_fundraiser

Of course you can also contribute via check or money order to make your contribution. Just make it out to NEClimbs and send it here:

NEClimbs
92 Bow Lane
North Conway, NH 03860

The expenses of the running and maintaining NEClimbs.com and putting out The White Mountain Report continue all year. Hopefully you will find it useful and/or entertaining enough to warrant a contribution. PLEASE REMEMBER, it's your contribution that makes this newsletter and the NEClimbs web site viable.

I've put out The White Mountain Report consistently since 1998! You can see almost all of the Reports on NEClimbs.com archived from as far back as September of 1999! To get a sense of the popularity of the site, current traffic as of November 1 2012 on NEClimbs.com is about 2,679 UNIQUE visits a day, generating over 1.4 million monthly "HITS". The White Mountain Report newsletter goes out to over 1,250 subscribers weekly!

Thank you once again for your support...



I am absolutely nuts with stuff going on, so this is short... Check out the GIF of Diagonal coming down. it's 42 degrees and rising here in the Valley at 1pm and it was 35 in the Notch when I took pictures. Predictions are for upper 40's!!!! Anything in the sun is VERY problematic right now. Maybe with the exception of Penguin, Standard and Dracula, but be aware of the top curtains on Standard! There is shaded stuff on Willard, like Hitchcock & the Cleft which will likely be fine. But be sure to protect well.
Huntington Ravine
options, but beware snow
Repentance
NO
Standard Route
IN be aware folks!
Dracula
IN - bring your snorkle

Here are some interesting pics for you:

Valley Frost
Cathedral Ledge morning
Shoestring Gully
Left Hand Monkey Wrench
Crawford Notch road ice
Mt Washington valley side
Mt Washington Bretton Woods side

Check the web site for additional pix. Hang in there folks, it's gonna come soon…


Believe it or not, you should be putting Ice Fest 2012 on your calendar. This year it's this February 1-3. Plans are already afoot and you can read about them here - http://icefest.blogspot.com/. If I were you I'd get your hotel accommodations in place 'cause this is going to be a big one!


Up on one of the Mount Washington Valley's finest crags and want to know what that climb you're looking at is? Or maybe you're on your way up from Boston and want to check out the Ice Report for your upcoming weekend plans. Or more likely, you're at work just want to daydream about your next adventure. Well if you have a smart phone handy, you can get to NEClimbs from anywhere you have cell service. While it doesn't offer every single feature of the site and it's not an "app", in mobile form, it does do a whole lot and is very useful. Here is the live link to the mobile version of NEClimbs:

http://www.neclimbs.com/mobile

Check it out and if you have issues on your specific phone, please feel free to let me know.


Join us and LIKE us on Facebook. I'll try and post some interesting pix every Thursday and the latest Ice Report in the season, tho certainly not the whole Report. Here's where you can check it out:

http://www.facebook.com/NEClimbs/



Have fun and climb safe,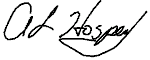 Al Hospers
The White Mountain Report
North Conway, New Hampshire
---
Welcome to the employee rock-climbing seminar. You'll learn valuable teamwork skills by doing dangerous things unrelated to your jobs.
Dilbert