Like reading the White Mountain Report every week? Why not get it delivered to your e-mailbox every Thursday? All you have to do is subscribe. It's fast, painless, and best of all it doesn't cost you a dime!
CLICK HERE...

December 21, 2012

Hi Folks,

Well we got out first real snow-dump on Monday. Sure we've had a little, but not enough to make me have to get the snowblower out of the garage. Monday's was about 7 inches of what started out as powder, ending up as slush the next day. [sigh] That said, a couple of my friends managed to grab the first-tracks up on the Sherbourn Trail while it was fresh. According to the Mt Washington Observatory they ended up with 12-14 inches of the white stuff up on the Mountain. Now we got a second one on Thursday night / Friday morning that's put another 4-5" in the pot! All this ought to have a positive impact on the slopes, the Sherbourn and the fan in Huntington. It's going to give a lot of folks a Happy Holiday.

And speaking of the holidays, I just want to extend to all of you my very heartfelt wishes for a Happy Holiday for you and your families. May you get all the climbing and skiing that you want, as well as a peaceful and prosperous 2013.

So fortunately we got a ton of precipitation that we desperately needed into the system, unfortunately it hasn't gotten cold enough that it's turned to much of ice. The past several days have actually been pretty warm, generally ranging in the mid-30's to mid-40's everywhere but in the higher elevations. When I got up with the kiddo on Wednesday mooring it was actually 44, and I don't think it went much below that overnight. In fact if you look at the Weather History page on NEClimbs.com you can see that starting on Monday we haven't been below the mid-30's at any time:

http://www.neclimbs.com/index.php?PageName=weather_history

The good thing in the forecast is that even tho we're going to have warmish days, it's supposed to be cold at night. That should get things forming fairly well.

I have to say I wasn't too optimistic about what I was going to see up in Crawford Notch on this morning's drive. First I stopped by at Cathedral for a peek at the North End. While folks have been driving in there, the road hasn't been plowed and it's pretty rutted. If you have a low slung car I wouldn't recommend it. Anyway, the ice has started to come in up there, but it's still fairly minimal. I know folks are chomping at the bit for things to do, but if everyone starts beating on this stuff too soon, it's not going to hold up! Goofer's looks pretty thin and there is no ice at the top, but at least it's building. The other stuff is basically nowhere at this time.

Getting up to the Notch and looking into Texaco, I couldn't see any ice at all - just a bunch of dark wet rock. Unfortunately the DOT hasn't plowed any of the scenic views like the one before Arethusa and the lower Arethusa lot. I pulled into the lower Arethusa lot and there were a couple of guys gearing up. We chatted for a minute and I convinced them that hiking down the tracks was preferable to following the hiking trail up the hill in the woods and then they were nice enough to help push my van out of the slippery parking lot. Did I mention that the DOT hasn't been plowing the lots? [sigh]

The Frankenstein Amphitheater is pretty darn barren in terms of ice and as best I can tell, there is nothing climbable in there. Even the little Hobbit gully looks pretty boney! There is some ice on Walk In The Forest, and I would bet that someone might be able to tweak a line up the left wall. That would probably be the only one tho. Waterfall has ice forming, but it doesn't look climbable either.

Standard Left is basically all rock. However, Standard Route itself is certainly climbable. There is a line up into the cave, out left, and then wandering right to the upper platform and then back left to the trees up high. There is a ton of water flowing in the center and the upper curtains are minimal. Still, it is ice!

I don't think that there is enough ice in Penguin for it to be an option. That said, Dropline looks to be forming up, so stay tuned for that one. Last Exit and Welcome To The Machine, just to its right, are pretty nonexistent right now. Dracula has ice in its fridge and perhaps there is a line to be done up and right. The top-out looks pretty desperate and the ice might not be very well bonded. Oh yeah, one thing to be aware of is that the ground still isn't really frozen. Toping out into turf is not going to make you feel very good, so be careful. There are a few drools in the Hanging Garden, but it really looked thin.

Higher up in the Notch didn't look much better. I had considered taking a run up Shoestring this morning, but there was a lot of snow up there. I just figured that I wasn't up for any possibility of an avalanche, plus I'll bet the hike-off was pretty heinous. I looked pretty carefully and didn't see any tracks anywhere.

Willie's had snow all over it, but you can see rock showing through. IME had a guide up there on Wednesday and they told Brad that it was generally pretty desperate. There is a fair amount of snow at the bottom, but there isn't much ice in general. Neither of the Cascades are frozen, with lots of water flowing. I love to climb Snot Rocket and there was ice on the lower section, but hardly anything on the upper. I tried to look carefully at Upper Hitchcock, but there was a lot of fog at that time. An IME guide was up there last weekend and managed to squeak out a climb on a 3" ribbon but I'm not sure that's still there after the rains and the Monkey Wrench still has a pretty good section of rock at the top out. I'm sure there is a lot of water coming down the Lower Hitchcock gully right now. Elephant Head doesn't look climbable to me either.

I have heard that the climbing in the Mt. washington Ravines and on Cannon has been pretty good. I've recently gotten pictures from Kevin Mahoney (Mahoney Alpine Adventures) of the Black Dike and Hassig's and while the pictures make it look pretty good, a recent report says it's back top fairly lean. Art Mooney (Mooney Mountain Guides) also sent me a picture of MMG Guide Matt Ritter on Pilaf, an excellent Scottish-type pitch high on the left end of Cannon above Mean Streak. I also got pictures of Champney Falls and Arethusa Falls, both taken over the weekend. Both looked as if they were close to coming in, but after the recent rains it's hard to say what they will be like now.

I gotta say that I am just as bummed about the current state of the ice as you folks are. We've only had a couple of reasonable days of climbing, and things don't look great for the weekend. Still, if you want to go out I suggest that you just give it a shot. There could be some hidden gem that will make your holiday shine! There is stuff to do, but the better things require a greater effort than normal.


I'd like to welcome Wild Things Gear as a new sponsor on NEClimbs and the White Mountain Report. We've had them on board in the past and it's great to have them back. If you're in town be sure to check their outlet store on the south side of Rt 16. And in general please support all of our advertisers. It's great that they support us.

Adventure Spirit Guides
AMC Mountaineering Committee
EMS Climbing School
International Mountain Equipment
International Mountain Climbing School
Julbo Eyeware
Mooney Mountain Guides
Mammut outdoor gear
Rock On climbing apparel
Sterling Rope
Synnott Mountain Guides
Wild Things Gear



It's been a wonderful ice season, but Spring is officially here folks. Thus the sun is strong so it's warm during the day, but it's cold at night. And of course that means that climbs in the full sun are crap, but anything in the shade can still be good and maybe even building a bit. Sure, Standard Route is still massive, but the ice isn't all that good IMO. I was up there today and thought the ice above the cave was punky! Climbs in the reflector oven that is the Amphitheater are a mess now and honestly in my mind it's not a smart place to be. We're entering a time when the best climbing will be up high in the Ravine. And of course the longer days make it a great time to be up there. From here on out I'm only going to be posting pictures of things I think are in climbable shape, and that's a dwindling supply.
Huntington Ravine
IN mostly
Repentance
OUT
Standard Route
climbable, but getting punky
Dracula
IN - bring your snorkle

Here are some interesting pics for you:

BlackDike_1.jpg
BlackDike_2.jpg
Hassigs.jpg
Pilaf.jpg


Believe it or not, you should be putting Ice Fest 2012 on your calendar. This year it's this February 1-3. Plans are already afoot and you can read about them here - http://icefest.blogspot.com/. If I were you I'd get your hotel accommodations in place 'cause this is going to be a big one!


If you enjoy getting the White Mountain Report and using NEClimbs.com, please take a minute to help support them. It's easy, just go ON LINE and make your donation via PayPal. You don't need a PayPal account, you can use almost any credit card. Just click the link below:

http://www.neclimbs.com/index.php?PageName=donation_fundraiser

Of course you can also contribute via check or money order to make your contribution. Just make it out to NEClimbs and send it here:

NEClimbs
92 Bow Lane
North Conway, NH 03860

Thank you once again for your support...


Up on one of the Mount Washington Valley's finest crags and want to know what that climb you're looking at is? Or maybe you're on your way up from Boston and want to check out the Ice Report for your upcoming weekend plans. Or more likely, you're at work just want to daydream about your next adventure. Well if you have a smart phone handy, you can get to NEClimbs from anywhere you have cell service. While it doesn't offer every single feature of the site and it's not an "app", in mobile form, it does do a whole lot and is very useful. Here is the live link to the mobile version of NEClimbs:

http://www.neclimbs.com/mobile

Check it out and if you have issues on your specific phone, please feel free to let me know.


Join us and LIKE us on Facebook. I'll try and post some interesting pix every Thursday and the latest Ice Report in the season, tho certainly not the whole Report. Here's where you can check it out:

http://www.facebook.com/NEClimbs/



Have fun and climb safe,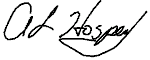 Al Hospers
The White Mountain Report
North Conway, New Hampshire
---
And what joy, think ye, did they feel after the exceeding long and troublous ascent? - after scrambling, slipping, pulling, pushing, lifting, gasping, looking, hoping, despairing, climbing, holding on, falling off, trying, puffing, loosing, gathering, talking, stepping, grumbling, anathemising, scraping, hacking, bumping, jogging, overturning, hunting, straddling, - for know you that by these methods alone are the most divine mysteries of the Quest reached.
Norman Collie, 1894, from the Scottish Mountainering Journal