Like reading the White Mountain Report every week? Why not get it delivered to your e-mailbox every Thursday? All you have to do is subscribe. It's fast, painless, and best of all it doesn't cost you a dime!
CLICK HERE...

January 3, 2013

Hi Folks,

Today was the first morning in several that I've gotten up at my normal 6 AM and the wind wasn't howling. And it's also the first morning that the temps have been below 0! It made it down to -5 overnight and clawed its way up to a balmy -1 by 7:30 when I walked the dog. 2013 has rung in with a big-time round of cold northern air and apparently it's going to be sticking around through the weekend. That and the snowpack that we already have in place should bring us everything we need for a good ice season. At last. . .

I was hoping to get out climbing early in the week so I was happy that Brad was willing to get out on Tuesday. We didn't get an alpine start, but managed to get to Frankenstein by 9:30 or so. As we pulled in we noted that the temperature was a balmy 19 above. There were several cars in the lot and a couple more came up as we geared up so we were reconciled to a busy day on Standard Route. As we walked by the Amphitheater we saw that it was in poor shape, just as expected. That said the Trestle mixed routes looked quite good and the little sable was climbable too. The party in front of us turned into Walk In The Forest, but when we pulled up in front of Standard there were 3 parties on the route and another getting set on the tracks, so we surveyed our options.

I hadn't done Standard Left in a while and it looked as if no one had been there, so we put on our gear and headed up. It was my idea, so it was my lead and I didn't waste any time getting on it. Considering how cold it was, the state of the ice was exactly as expected - hard and brittle, with a crust. [sheesh] Actually that's pretty typical for Standard Left in the early part of the season.

The wind was really howling as I was climbing. My hands were chilly as I climbed, but we were using Brad's new rack and the screws were a breeze to place. On a lot of routes I have a tendency of running things out to some extent, but Standard Left is not one of those places. There are so many steps and bulges that if you pop off you're surely going to break your ankles. I personally know two people who have done this so I place more pro and usually just before I pull over a bulge. It makes me feel better. [grin] At the next-to-last bulge the ice went from hard and brittle to plastic and on one swing I popped a hydraulic and the water squirted out 3' into the air. Fortunately the wind blew it away from me and I didn't even get wet. {whew] A few minutes later I got to the top of the main flow. I moved up through the snow and set up the belay from the obvious big tree on the left and brought Brad up.

We had only planned on being out for the morning so we rapped from a tree about 15' lower theater had a couple of clings on it. My 70 meter rope was enough to rap over the rotten rock bulge and down to the trees on the snow slope below. Brad went first and I followed. When I got down I let one end of the rope go through my device, tied a knot in the other and walked down the slope to the tracks dragging the rope behind. Once it was safely down without catching on anything, Brad followed.

As we walked back down the tracks we stopped by the signpost where ether is a thermometer and noted that it was now 24 in the sun. By this time the wind had died down and it actually did feel kind of balmy. It's always surprising how different things feel when it's windy. Well regardless, it was all in all a good morning's fun. Here's to a good season.

Here's a few pictures from the morning- standardLeft_1.jpg
standardLeft_2.jpg




With sunny daze and cold temps, the ice conditions have remained great for the most part since the reboot. It's turned into quite a good late season, and that looks to be going to continue at least for another week or two. Even the climbs that are usually starting to fade by this time, are still doing well. That said, with these longer days climbs in the direct sun are starting to feel their age. Lake Willoughby is a good example. With a fair amount of ice still standing, much of it is punky and generally unsafe. Be aware that things might not be quite as good as they seem! And on top of that, so to speak, is the snowpack. The Notch got the better part of 18 inches out of this one, and that has not begun to settle yet. Many climbs like Cinema, Shoestring, the large slope below Great Madness and even Willies have a LOT of snow on them. I suggest that you might want to give those a few days, like at least until Sunday, before giving them a shot.
Huntington Ravine
good - avalanche danger!
Repentance
possible
Standard Route
good
Dracula
IN

Here are some other interesting pics:

NOTE: in spite of the date on the pictures, they were taken on 1/3/2013 NOT 1/4/2014! MY BAD and I didn't want to reprocess them. AngelCakes.jpg
CathedralLedge.jpg
Diedre.jpg
Diagonal.jpg
EastFaceRight.jpg
LHMonkeyWrench.jpg
MtWashington.jpg
Willard_NorthSlab.jpg
Pilgrimage.jpg
Repentance_Remission.jpg
Shoestring.jpg
Unicorn.jpg
Willard_eastFace.jpg

Be sure to check the Ice Report Page for the full assortment.


Believe it or not, you should be putting Ice Fest 2012 on your calendar. This year it's this February 1-3. Plans are already afoot and you can read about them here - http://icefest.blogspot.com/. If I were you I'd get your hotel accommodations in place 'cause this is going to be a big one!


If you enjoy getting the White Mountain Report and using NEClimbs.com, please take a minute to help support them. It's easy, just go ON LINE and make your donation via PayPal. You don't need a PayPal account, you can use almost any credit card. Just click the link below:

http://www.neclimbs.com/index.php?PageName=donation_fundraiser

Of course you can also contribute via check or money order to make your contribution. Just make it out to NEClimbs and send it here:

NEClimbs
92 Bow Lane
North Conway, NH 03860

Thank you once again for your support...


Up on one of the Mount Washington Valley's finest crags and want to know what that climb you're looking at is? Or maybe you're on your way up from Boston and want to check out the Ice Report for your upcoming weekend plans. Or more likely, you're at work just want to daydream about your next adventure. Well if you have a smart phone handy, you can get to NEClimbs from anywhere you have cell service. While it doesn't offer every single feature of the site and it's not an "app", in mobile form, it does do a whole lot and is very useful. Here is the live link to the mobile version of NEClimbs:

http://www.neclimbs.com/mobile

Check it out and if you have issues on your specific phone, please feel free to let me know.


Join us and LIKE us on Facebook. I'll try and post some interesting pix every Thursday and the latest Ice Report in the season, tho certainly not the whole Report. Here's where you can check it out:

http://www.facebook.com/NEClimbs/



Have fun and climb safe,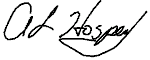 Al Hospers
The White Mountain Report
North Conway, New Hampshire
---
From Everest Base Camp, you can walk four hours and you're lounging on grass, drinking beer with trekkers. K2 stands absolutely on its own. The approach is hard. The base camp feels like the moon. The mountain itself looks utterly impregnable, and there's no easy way up the thing. And all this hits you between the eyes when you see it for the first time. It's like that famous Munch painting. You know the one—The Scream? Except, of course, you're the one doing the screaming.
Jim Curran